About Us
"For over 20 years, we've provided relief so you can keep going. We believe that health and wellbeing is the foundation of our happiness. It underpins everything."
The DU'IT Story
DU'IT is a family owned Australian skincare business and was founded in 1998, over 20 years ago, thanks to the vision and passion of co-founders Pynith and Zina (husband and wife).
Back then Zina worked in hospitals and many of her diabetic patients suffered from dry cracked heels and foot skin conditions.
They tried many products but nothing helped them and that's when Zina decided she could make a difference. Zina enlisted the help of her friend who formulated various skincare products to develop a functional skincare cream that would not only help people with general skin problems but also target people with Diabetes.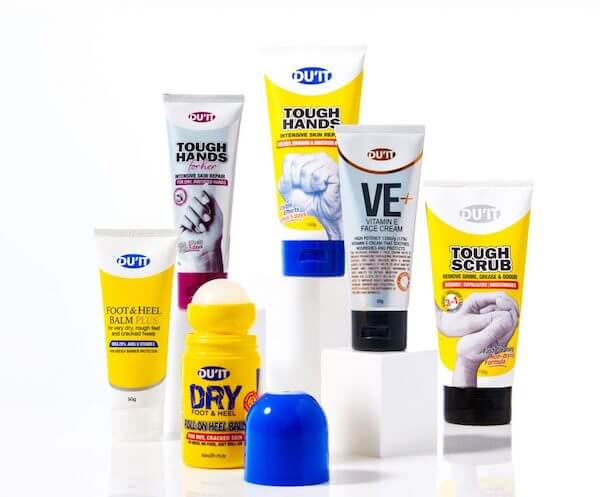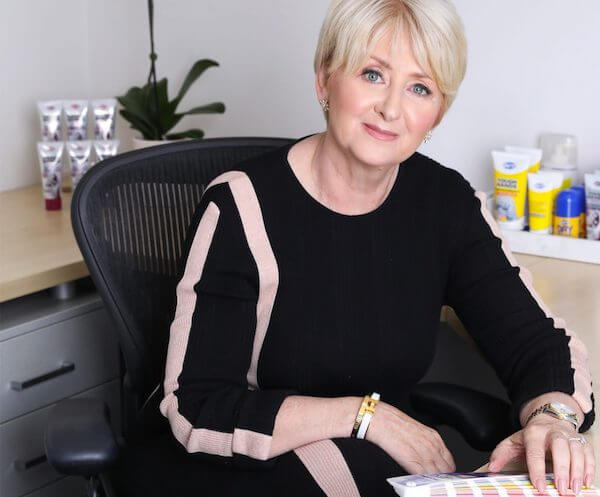 After months of trial and error, working with pharmacists and specialists – Zina & Pynith came up with the perfect skincare product that they then tried on family and friends. They were so thrilled with the great results and received positive feedback from everyone. That's when DU'IT Foot & Heel Balm foot cream was born.
Pynith and Zina believed passionately in their skincare products and decided to give up their respective careers to work whole heartedly promoting their new product to pharmacies nationally and hospitals to help as many people as they could.
"We started the business in our home garage and spent the first five years packing boxes, calling on retail stores, doing face-to-face promos and celebrating every time an order came through.
It was slow and hard going at first and everyone was roped in to help, from the children to the grandparents, but we were always optimistic that our passion and vision for formulating unsurpassed quality products would eventually pay off."
Read our news.com.au feature article here.
DU'IT skincare is the result of extensive research, advances in science and rigorous testing over many years. We use only the finest ingredients from naturally derived and easily renewable resources.
Today DU'IT skincare products are available in all leading pharmacies (Chemist Warehouse, Priceline and independent pharmacies) and grocery chains (Woolworths and Coles) within Australia. DU'IT has loyal following of not just everyday people, but also nurses, teachers, mechanics, diabetics, tradies and people with skin conditions such as Eczema.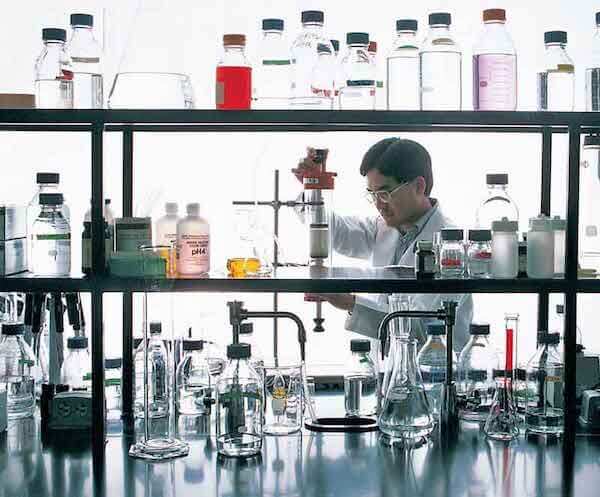 We are also available internationally throughout New Zealand, Singapore, Malaysia, The Middle East, Hong Kong and China.
Already ranked as the top hand care and foot care brand in China, DU'IT has a solid presence on all the major ecommerce platforms including:
• Alibaba's Tmall Global
• JD's Flagship Store
• VIP.com
• Taobao
• Kaola
Read our smartcompany.com.au feature article here.
Pynith and Zina are still at the forefront of product development and market research. They are still very much hands on, running the company with their children and a dedicated professional team committed to delivering new and innovative skincare products, reliable skincare information and unsurpassed quality to customers.