Hand Cream for Gardeners and Landscapers | Protect your gardener's hand
"Soil, plants and fertiliser can really irritate the skin. Here are some tips to protect your gardener's or landscaper's hands from dryness, cracks and calluses."
Isn't it satisfying to watch your garden grow as you nurture each plant? Gardening is a wonderful habit to have as it reduces stress, and allows you to spend time outdoors. It's also a great way to make the most out of your outdoor spaces and be creative in choosing your garden design.
Landscaping is another way to make use of your outdoor space and a garden usually goes hand in hand with landscape construction. Once you've decided to start gardening, a landscape design will surely be next in your garden maintenance plan.
Despite the many benefits of gardening and landscaping, however, there are a few downsides to these great activities.
Getting your hands in the dirt and soil, and spending long hours in the sun can really damage the skin on your hands. Gardeners and landscape designers often find their hands dry, calloused, cracked and rough, cuticles peeling and nails splitting. Here are a few tips to keep your hands healthy as you grow your plants, mow lawns, apply decorative gravel, do other outdoor building work and more, for your garden or landscape.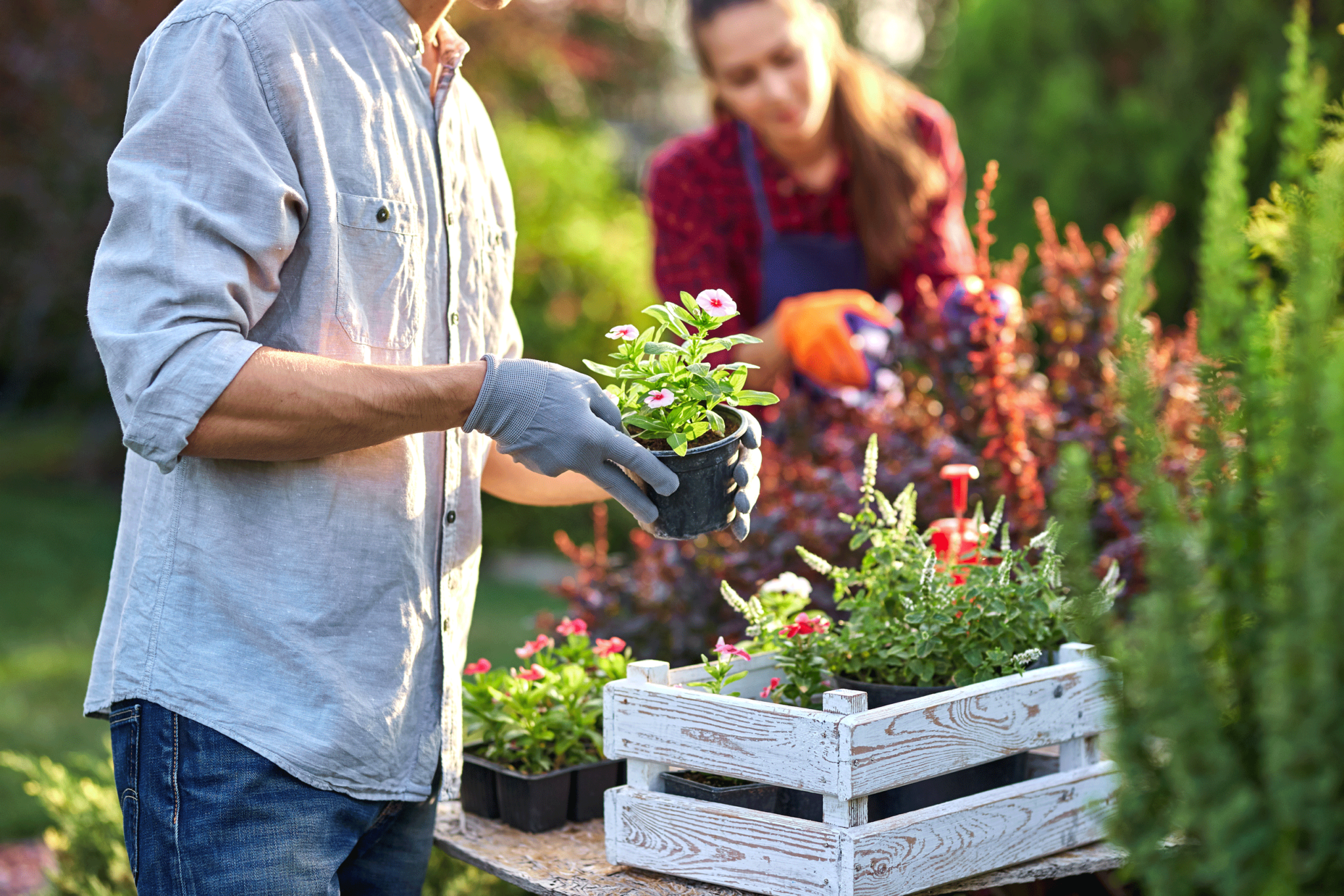 1. Wear gloves
Putting on a pair of gardening gloves is a great idea as it does more than keep your hands clean. Just as you protect plant life, it's important to keep your hands protected too. As you become a seasoned gardener, gloves protect your hands from nasties in the soil, harsh chemicals or any harmful elements, which is why you'll see professional gardeners and landscapers wearing them. Wearing gloves also protects your palms and fingertips from cracking and peeling. Make sure to get a pair of gloves that fits your hands for better coverage and protection of the skin.
2. Keep your hands clean
Are your post-gardening hands covered with dirt and stains? If you're fed up with that tight feeling after hand washing, we recommend you try Our Tough Scrub, a 3-in-1 non-irritating, non-drying hand scrub that cleans, exfoliates and moisturises the hands. Rub the scrub into your hands and rinse off with warm water. The fine natural walnut shell particles in Tough Hands hand cleanser effectively remove any stubborn dirt, odour, grime or oil on the hands. Formulated with moisturising actives, and free from irritating substances, this hand cleanser leaves your hands feeling fresh and soft, without drying out the skin.
3. Apply a hand moisturizer
Last but not least, don't forget to replenish the skin's moisture with good hand cream. Our Tough Hands is an intensive hand moisturiser specially developed for extra-dry hands. It is a hand cream that contains 10% UREA to quickly rehydrate dry skin and rebalance the skin's moisture. Enriched with natural AHAs, Tough Hands intensive hand repair cream softens calluses on hands and removes dead skin layers, revealing soft, smooth, and healthy skin. This hand moisturiser contains dimethicone, which acts as a long-lasting protective layer to guard the hands against environmental stress. 100% Australian-made Tough Hands is Australia's No.1 hands cream*, and is considered by a Melbourne-based landscaping company as one of the best hand creams for gardeners and landscapers* (IRI data, Handcare Category, Grocery & Pharmacy, 2019).
Our recommended products for Gardeners
---
Tough Hands
Intensive Hand Repair Cream
Tough Hands Fragrance Free
For Sensitive Skin
Tough Scrub
3-in-1 Hand Cleanser & Exfoliator
Tough Hands for Her
Anti-aging Hand Cream
---
DU'IT provides a commitment to creating safe, effective and gentle skincare products that starts with a clear checklist:
• Visible effects within 1 day
• Clinically proven
• Non-greasy, barrier protection
• Suitable for sensitive skin and dermatologically tested
• Supported by Eczema Association of Australasia and Diabetes Australia
• Australian made and owned
Our skincare does NOT contain Parabens, Petroleum, Propylene Glycol, Harsh Detergents, Mineral Oils or Allergens or Irritants.
---