Your hands are essential to your body,  enabling you to do a number of activities. This is the reason why you should ensure that they are healthy all the time. However, during winter, your hands tend to get affected. This is the time of the year when life becomes less comfortable and winter related health issues appear.
One of these issues is dry winter skin. Nothing feels worse than dry, cracked or flaky skin. This is a common problem for most people during winter months. You will realise that during the winter weather, the temperatures are normally very low and the air is usually dry. The following are some of the essential winter skin care tips for your hand care during the winter season:
Humidify your home
One of the most important winter skin care tips that I have for you is that you humidify your home during the winter months. You will realise that during winter, our skin tends to suffer mainly because of a lack of moisture in the air. Most of the time, the windows, and the doors are normally closed. This is the reason why you should use a humidifier to add moisture to the air. If you do not have humidifiers in your home, you can place bowls of water close to your heaters.
Remember to apply hand cream to your hands
Your hands are likely to suffer the most during winter as a result of frequent washing and so on. This can make the skin barrier lose moisture very quickly. Dry hands in winter are common which is why you should have a hand lotion in your house so that you can apply it on your hands as many times as possible. If you are travelling, you can carry some hand lotion in your purse to avoid chapped hands.
One of the best hand creams in Australia that we recommend is Tough Hands for Her (now with added anti-ageing properties to remove dead skin cells and sweet almond milk fragrance) or Tough Hands. It's scientifically proven to repair, moisturise and protect hands when they are dry, damaged or chafing. It's a functional hand cream and unlike other beauty hand creams fixes hands, and works even on extremely dry skin and sensitive skin. It's suitable for daily use and is non-greasy. The perfect remedy for dry, scaly skin and dry hands.
Stay hydrated
Our next advice on winter skin care tips concerns water. Water is essential to our bodies. You need to stay hydrated all the time. Though you might not be sweating as much as you did during the winter, keeping your thirsty skin hydrated during the winter is equally important. It is important that you drink at least 8 glasses of water on a daily basis. This can balance your skin help the skin condition of your hands to stay soft and supple.
Refrain from taking hot showers
Most people normally like taking hot showers for longer periods during winter so that they can remain warm throughout. However, you will realise that hot water basically dries out the skin by robbing it of its natural oils. It is advisable to use lukewarm water. This will help your hands to remain healthy.
Select your soap carefully
Some soaps normally make the skin to be dry and itchy. Some of them normally contain irritating ingredients. This can adversely affect your skin. It is advisable to use moisturising gels or cleansers with nourishing formulas. This can help your hands to remain healthy during the winter season.
---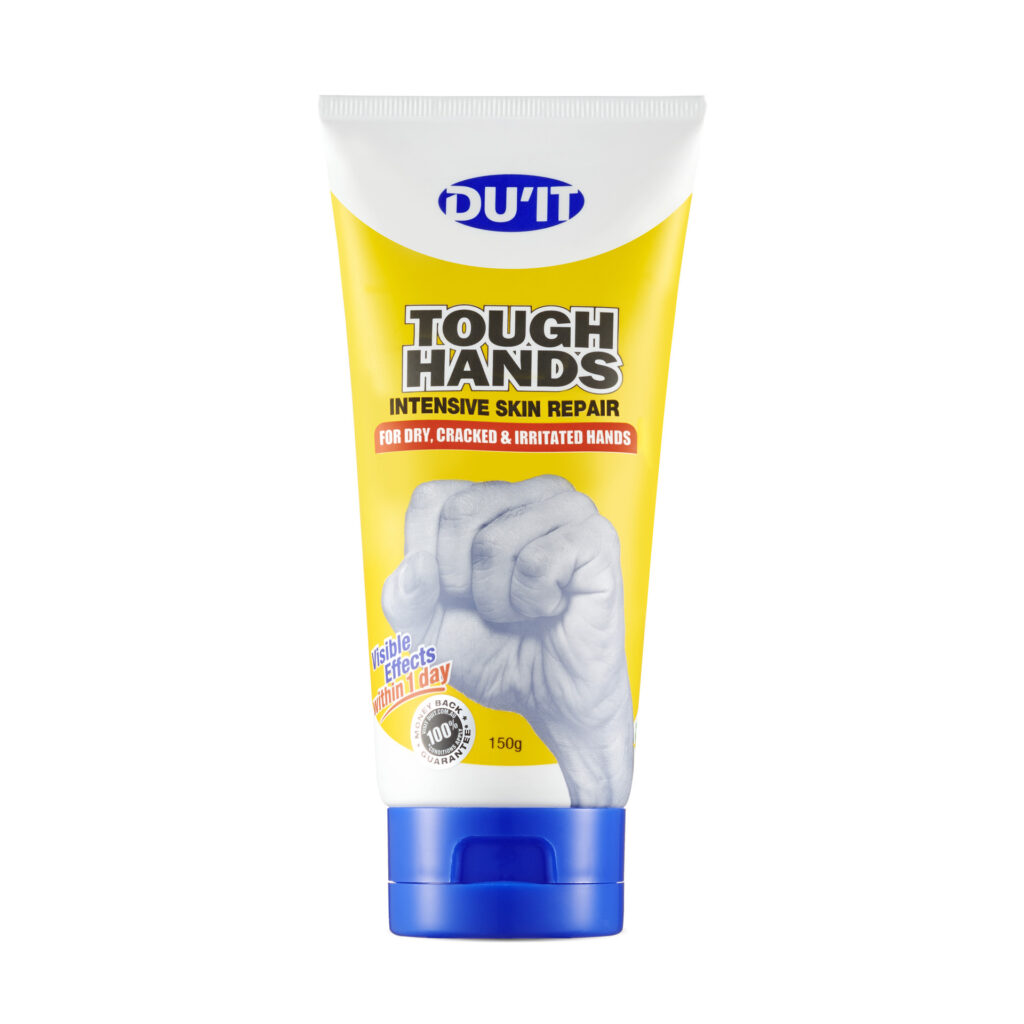 DU'IT Tough Hands 150g
DU'IT Tough Hands is a clinically proven, intensive strength hand cream and hand moisturiser for dry hands that works to seal cracks, replace lost oils, condition the skin and form a protective barrier to keep hands in top condition and repair dry hands.
It's Australia's No.1 hand cream* (IRI data, Grocery & Pharmacy, 2021) with visible effects in 1 day.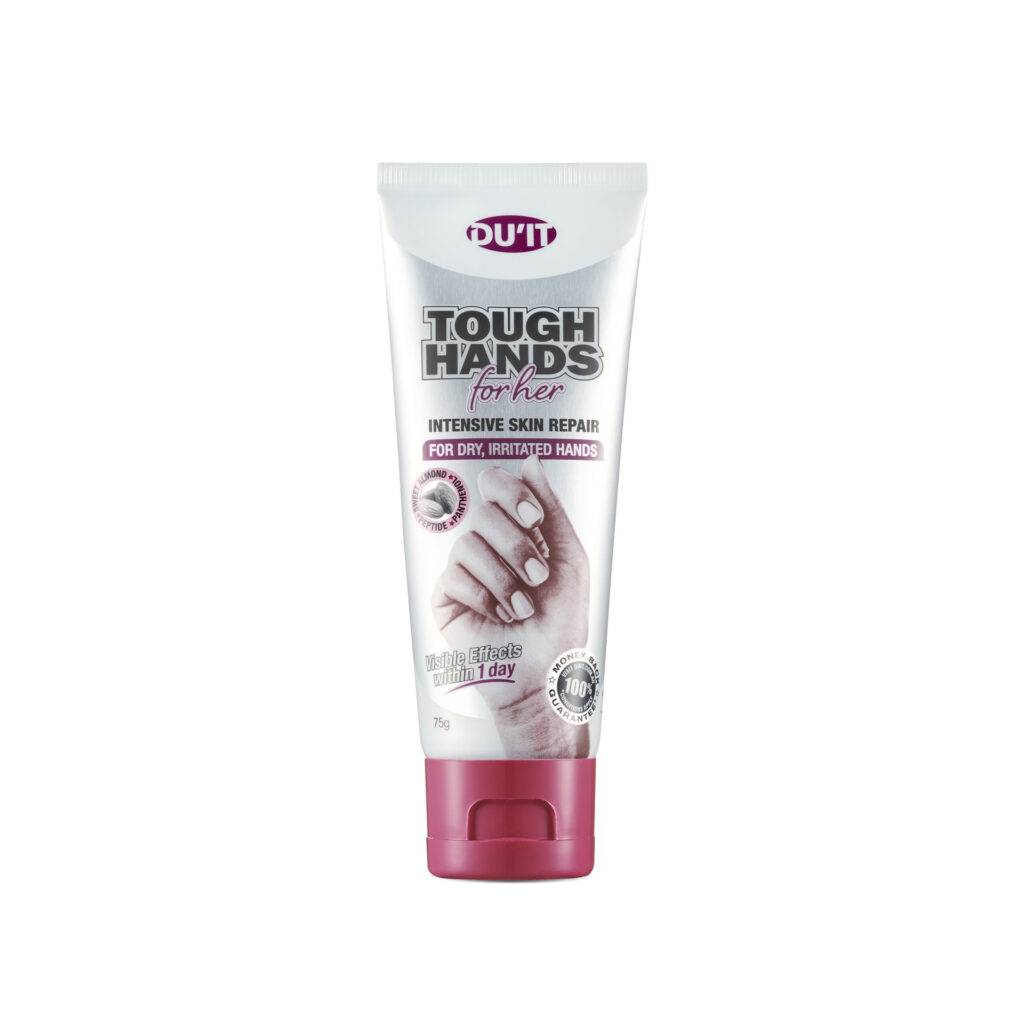 DU'IT Tough Hands for Her 75g
DU'IT Tough Hands for Her hand cream and moisturiser is a clinically tested anti-aging dry skin hand cream for tired, overworked hands. Repairs, brightens and softens dry hands with visible effects in 1 day. It contains a powerful peptide complex that supports natural collagen and softens the appearance of fine lines and wrinkles, panthenol for firming and improving skin elasticity and niacinamide for increased skin radiance.