Everyone wants to have beautiful, healthy feet, especially during the festive season when you're likely to bring out sandals and high heels to go out. Unfortunately, it can be difficult to keep your feet in tip-top shape because they take a lot of wear and tear. They support your weight and get you around, don't they? If you want to keep your feet looking their best, you have to take steps to preserve and maintain them.
Here are seven ways to keep your feet looking their best all year long:
1. Wear Shoes that Fit
Some people are on their feet more than others — for example, waitresses and those who go on long daily runs — but we should all wear comfortable shoes that fit well, whenever possible. The wrong shoes will wear your feet down pretty quickly. Shoes that are too small or just rub your feet the wrong way can cause unsightly blisters and corns. You should be especially careful when bringing home a new pair. Most shoes take awhile to break in, so you shouldn't wear those cute new heels three days in a row.
2. Soak Your Feet Often
From time to time everyone's feet will have rough or dry skin. To keep them soft and clean, and help prevent foot problems, be sure to soak your feet regularly. There is a number of fancy foot baths out there, but you really just need a bucket of warm water for a good soak. You can add some olive oil and a few drops of scented essential oil of your choice (rose essential oil will be great) for additional luxury. It's best to soak your feet for, approximately, ten to fifteen minutes; otherwise, your feet will become pruned, which isn't very effective, if you're trying to remove dead skin.
3. Scrub
After you've soaked your feet for a while, be sure to give them a good scrub to smooth rough or dry areas. You can use DU'IT Tough Scrub, an excellent foot scrub to remove dirt and dead skin. The natural walnut shells will gently remove dead skin cells and massage through the rough areas. With added moisturising properties such as Vitamin E, our scrub will leave your feet clean, soft and smooth.
4. Let Your Feet Breathe
It's a good habit to take your shoes off after you get home, so that you can let your feet breathe. Otherwise, the sweat and dirt that build up in your shoes during the day — yes, your feet sweat, even if you always wear cotton socks — will continue to wear on your feet after hours. In the winter, you can also put on a fresh pair of cotton socks or slippers, especially, if you wash and lotion your feet beforehand, as the socks help lock in moisture. If you allow dirt and sweat to stay on your feet longer than necessary and have constantly wet skin, you're creating a breeding ground for athletes foot and other diseases.
5. Remove Your Polish
Over time, nail polish can wear down your nails. Before reapplying for new polish, be sure to remove all of the old layers. If you can, let your toenails go polish-free for a few hours and then, apply a polish that helps strengthen your nails.
6. Trim Your Nails to a Suitable Length
Broken and ingrown toenails aren't just unsightly — they're also painful. To prevent these ailments, make a point to regularly trim your toenails. Just be sure to cut nails carefully and not make the nail too short, as this can also cause foot pain or discomfort.
7. Foot cream treatment
If you want your feet to feel baby soft, you need to invest in a good foot cream or foot balm. In general, your feet need a thicker cream than the rest of your body, as the skin on your feet is also thicker. Choose a cream with Vitamin E and Urea to keep your feet at their smoothest.
We suggest using our intensive DU'IT Foot & Heel Balm Plus or Roll-A-Balm. Containing a triple action formula to repair, moisturise and protect your feet, you'll have smoother, softer heels within 1 day.
Suitable for people with diabetes and sensitive skin, all you have to do is apply a small amount 2-3 times a day (preferably at night). Your feet will feel much softer when you wake up in the morning.
Just like the rest of your body, keeping your feet healthy is important. Keep these tips in mind to ensure good foot hygiene and prevent foot health issues.
---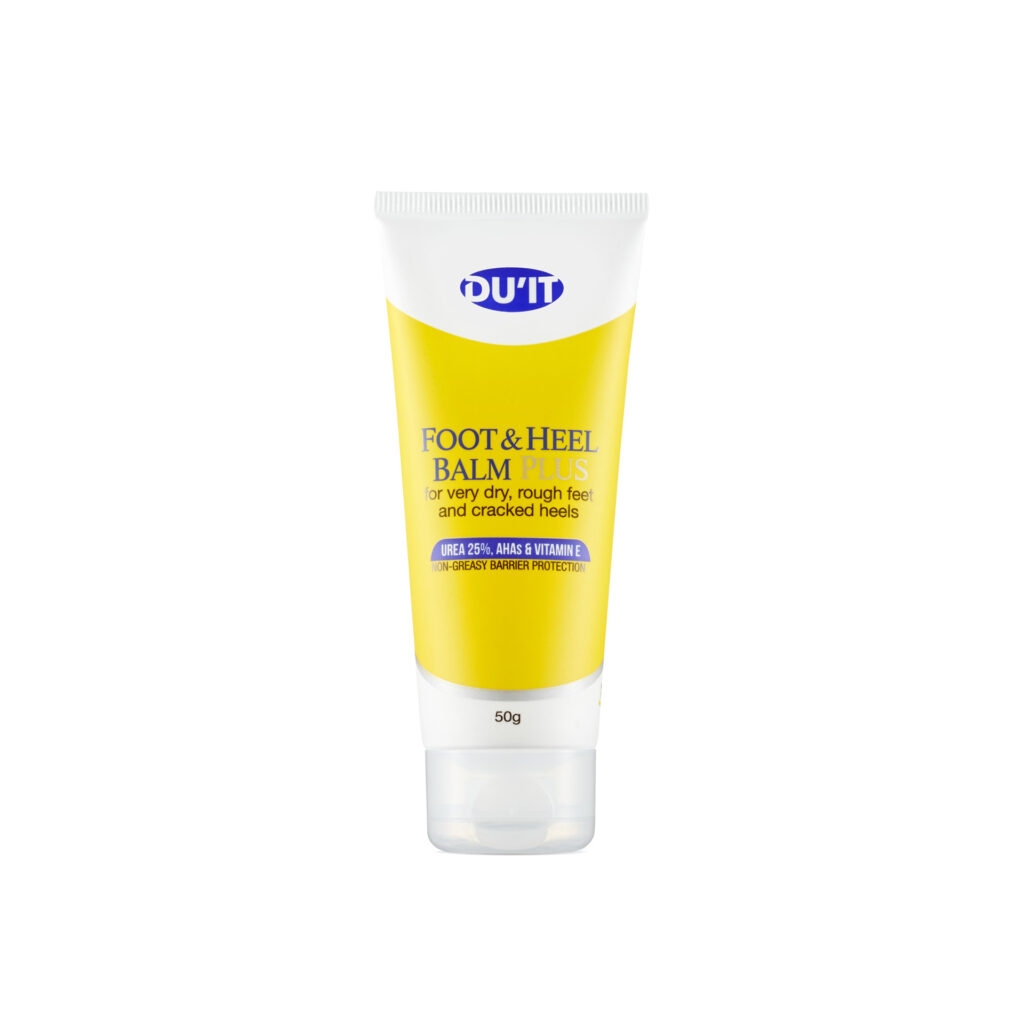 DU'IT Foot & Heel Balm Plus 50g
Visible effects within 1 day, DU'IT Foot & Heel Balm Plus is an intensive heel balm formula containing 25% Urea that helps repair cracked, dry heels.
This foot cream is clinically and dermatologically tested to effectively rehydrate, soften and protect feet, giving you soft, smooth, healthy feet.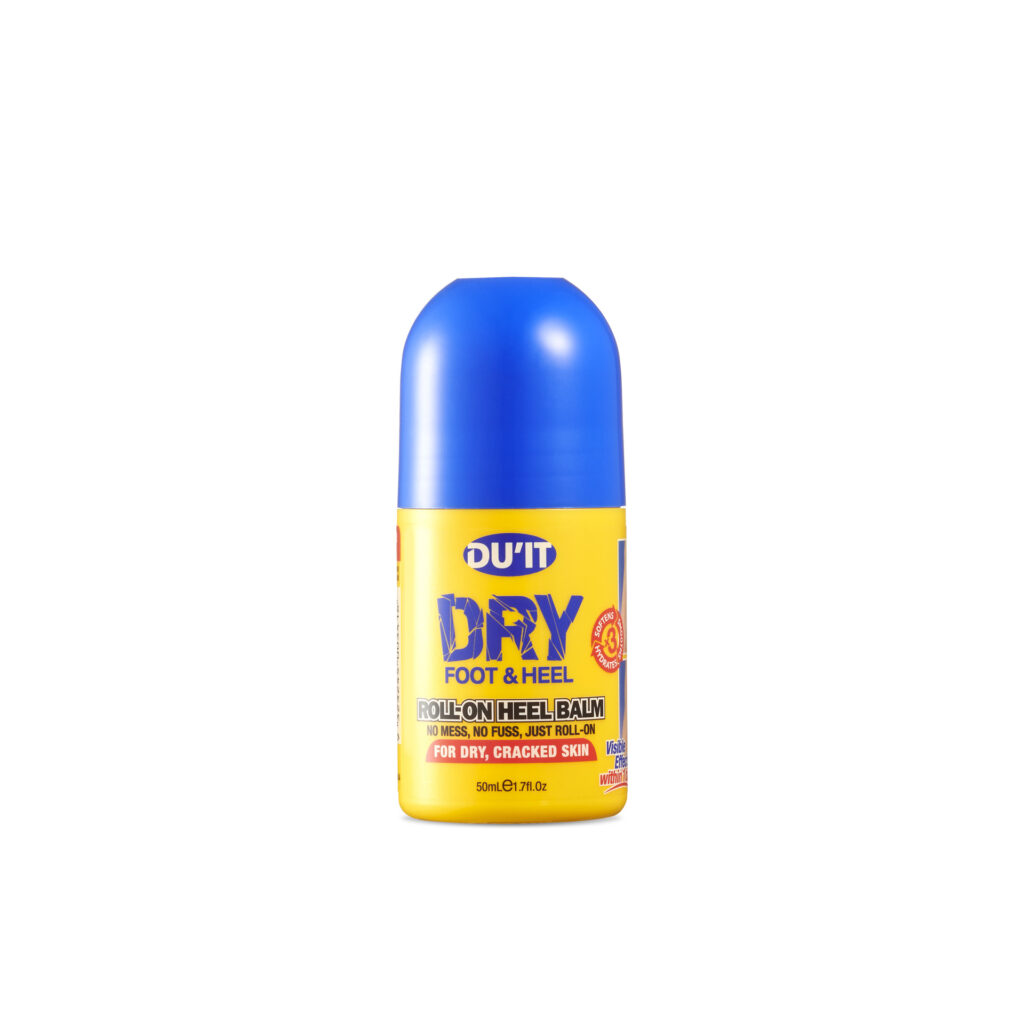 DU'IT Roll On Heel Balm 50ml
DU'IT Roll On Heel Balm is an easy to use, no mess, no fuss gel heel balm that repairs dry, rough, thickened, irritated or cracked feet & skin. Visible effects in 1 day, it's non-greasy and contains no nasties.