You may think of cracked, dry lips as something that only happens in the winter. But unless you take special care, your lips can get dry, sore, and scaly any time of year. This is especially true if you have a habit of licking or biting your lips or use products that irritate and dry out your lips.
---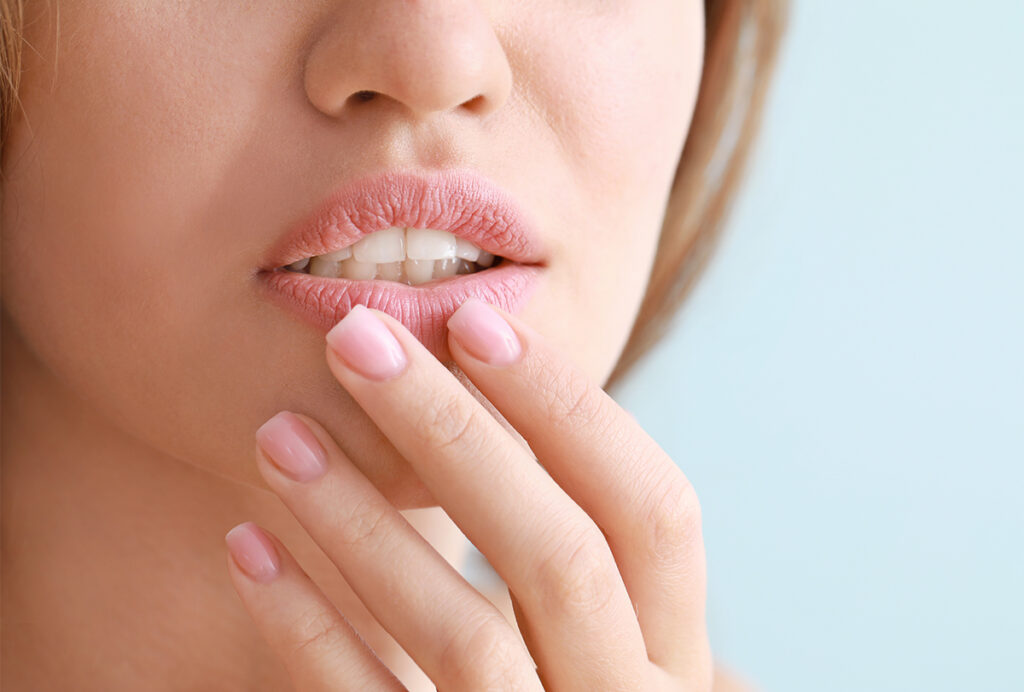 ---
Symptoms of cracked, dry lips
Dry or scaling lips
Cracking skin
Peeling skin
Itching
---
Causes of cracked, dry lips
Sunburn
Cold weather
Dry weather
Frequently lip licking
---
How to treat dry and chapped lips
–Stay hydrated
Dehydration often shows up on your lips, drink 2-3 litres of water a day to stay hydrated. This will prevent dry skin in general.
---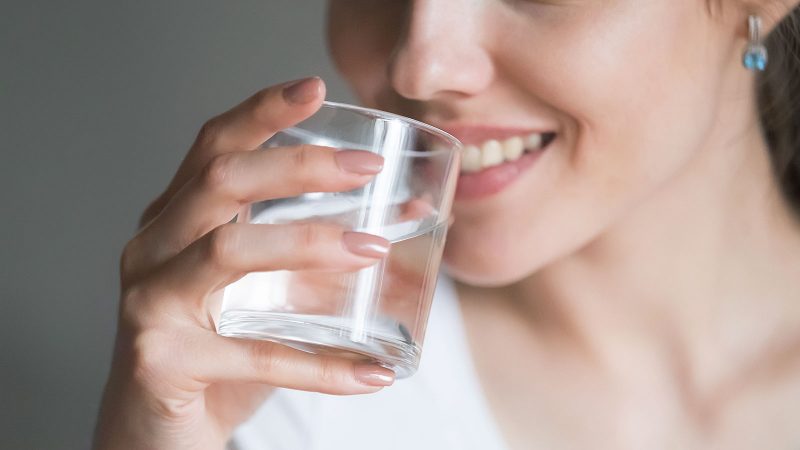 ---
–Exfoliate the lips
Chapped lips are covered in a layer of dry skin that can prevent healing ingredients in lip balms from reaching the right area. Gently rub your lips with a homemade mixture of coconut oil and sugar to exfoliate away the dry skin.
---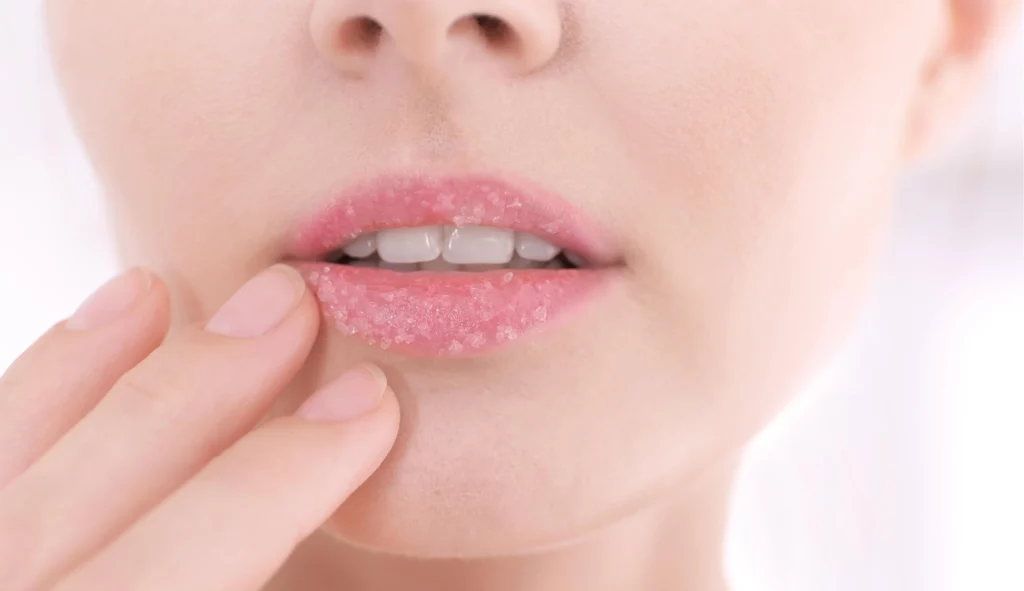 ---
–Don't lick your lips
Avoid licking your lips as much as possible to stop saliva from drying them out. Use a lip balm instead to heal chapped lips and keep your lips hydrated.
---
–Use lip balm
Applying lip balm or ointment will help to protect your skin from the environment and lock in moisture. Look for a gentle lip balm that contains natural moisturising ingredients such as:
Beeswax
Vitamin E
Shea Butter
Lanolin
---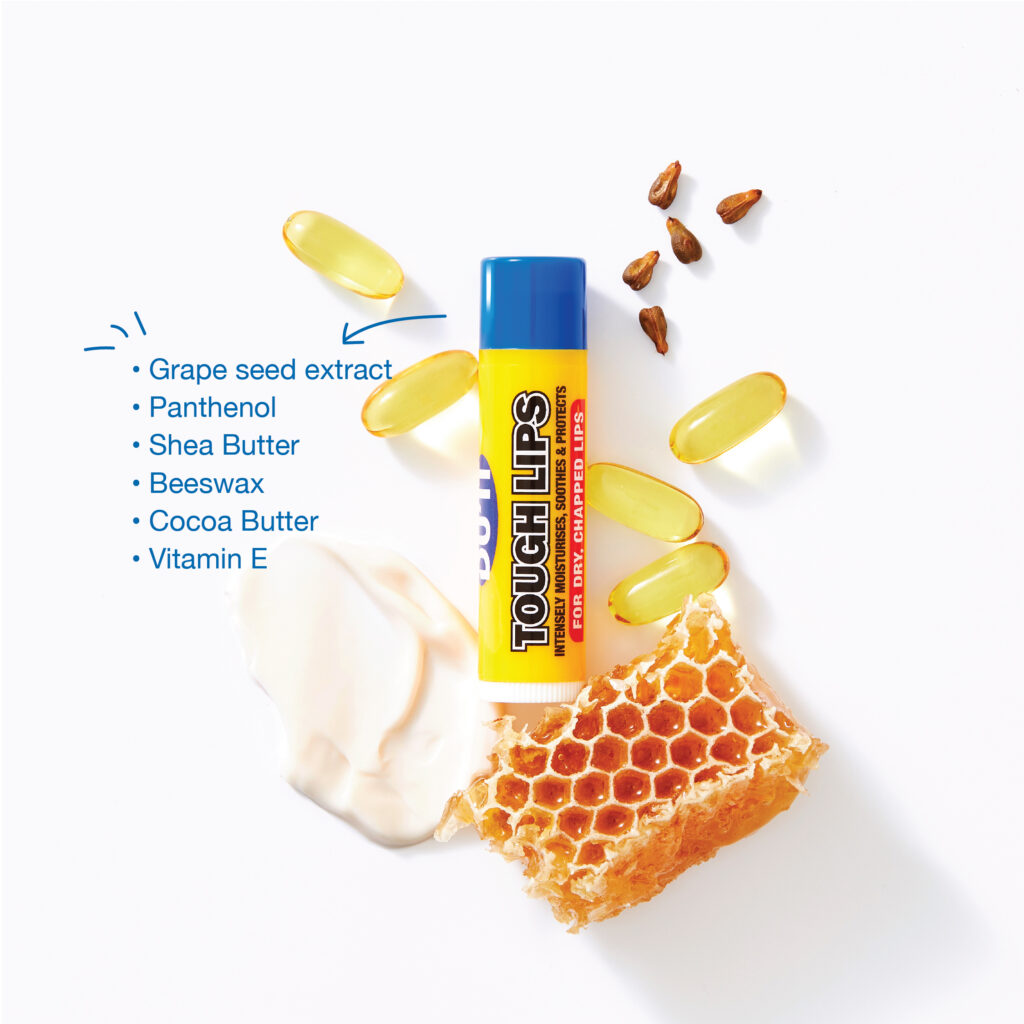 ---
Our Tough Lips is the best intensive lip balm formulated with a mixture of the best ingredients for dry lips – beeswax, shea butter, shea butter, natural Vitamin E and lanolin. It is enriched with grape seed extract, a powerful antioxidant that rejuvenates dry, swollen lips, boosts the skin's elasticity and reduces wrinkles and fine lines. With specially added UREA, a natural moisturizing factor (NMF), Tough Lips softens chapped lips and prevents moisture loss for long-lasting hydration. Tough Lips intensive lip balm is one of the best Australian-made lip balms. It instantly repairs dry, chapped lips without causing irritation to our delicate lips, leaving them full of gloss and shine.
---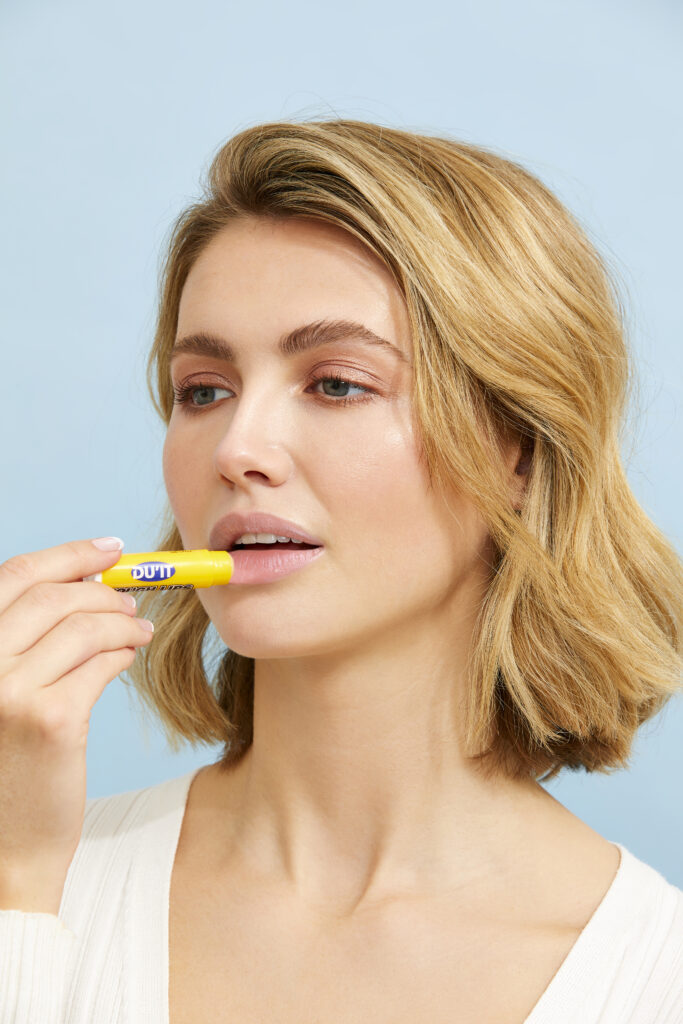 ---
If your lips are feeling cracked and sore, this is the perfect lip balm to repair them. Free from any irritants, Tough Lips lip balm is suitable for even the most sensitive skin types. Without a ton of fragrances, both women and men love this unisex lip balm. Our Tough Lips intensive lip balm is all about functionality and its price is on the affordable side too.
To get the most out of this lip balm, we recommend applying it evenly as necessary throughout the day. Simply apply a generous amount before bed, and you'll wake up to soft and healthy lips.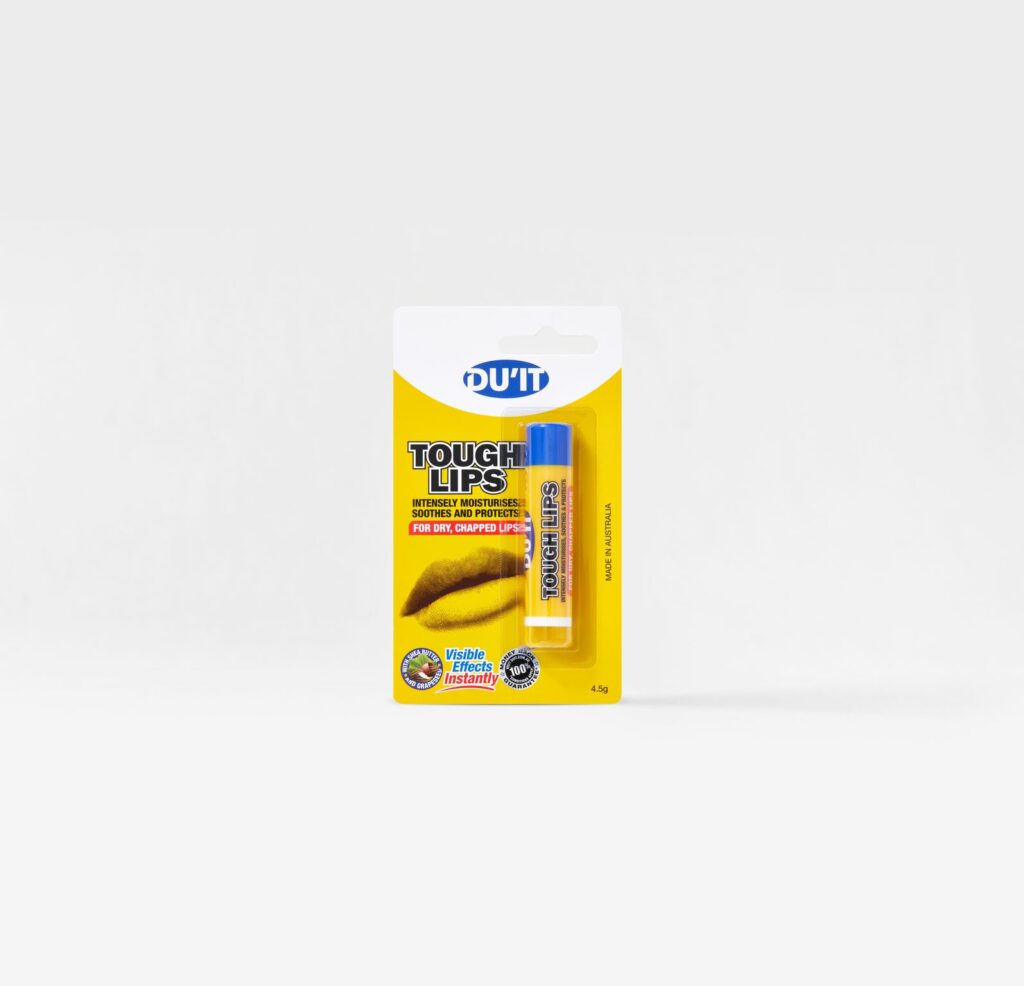 DU'IT Tough Lips 4.5g
Clinically proven DU'IT Tough Lips antioxidant intensive lip balm instantly hydrates and relieves dry, chapped lips, resulting in soft, healthy-looking lips. Enriched with nourishing grape seed, vitamin e and antioxidant polyphenols, its texture instantly melts without a greasy effect and leaves your lips moisturised.