Winter is known to be cruel to the skin due to its harsh winds and low humidity. Those with sensitive skin tend to suffer the most, which is why they have to take extra care of their skin.
Moisturiser is the most effective skin-repairing, skin-protecting product on the market—and it is no joke to say everyone should be applying it as part of their skincare routine, especially those with easily irritated skin. A daily moisturiser will repair your skin's protective barriers and protect your skin from environmental aggressors.
When you have sensitive skin, finding the right moisturisers can be a struggle. Unfortunately, some products are just not meant for all skin types, certain skincare products irritate sensitive skin, causing such as stinging or burning after use. To get you headed in the right direction, we have listed everything you need to know about sensitive skin, along with our clinically proven product – It is sensitive skin safe without any irritating ingredients and fragrances and ideal for your whole family.
---
Why do you have sensitive skin? What to look for in a moisturiser?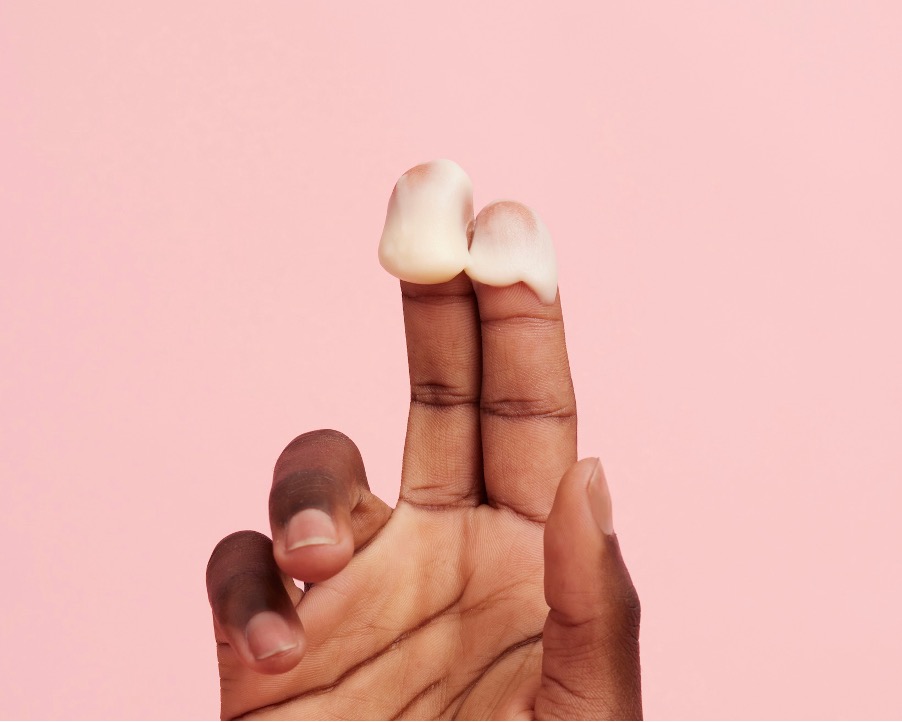 While sensitivity can be caused by a variety of factors, including genetics, sun exposure, product use, and the environment, one thing is certain: skin sensitivity is the result of a damaged skin barrier/stratum corneum. Your skin is composed of several different layers, and your skin barrier is also called your moisture barrier. It is the outermost one. It helps the skin retain moisture and protects it from irritants.
Skin barrier disruption leads to very sensitive skin, which in turn also often leads to allergic contact dermatitis, inflamed skin or even acne-prone skin. To deal with sensitive skin, it is important to check product ingredients that may further irritate your skin. Everyone's skin type is different, so a product that works for one person might not work for you. Here are some ingredients that you will want to avoid when you look for a moisturiser:
Parabens are the most widely used group of preservatives in cosmetics, as they can help prolong product integrity and the shelf life of your skincare product. However, sensitive skin can be impacted negatively by parabens, which can cause adverse reactions such as redness, irritations or breakouts.
Fragrance is added to many products so that they smell pleasant to the consumer. However, some people may be allergic or sensitive to certain ingredients in cosmetics, food, or other products, even if those ingredients are safe for most people. It can be an irritant and stimulates a release of inflammatory mediators leading to redness and itchy skin. If you have sensitive skin, please always test a product on a small portion of your arm daily for one week. If you have no reaction, then please feel free to test.
Alcohol is often labelled ethanol or isopropyl alcohol, which dries out the skin and impairs your barrier function particularly if your skin is already weakened. Alcohol dehydrates the skin by evaporation of water and a breakdown of lipids in our skin's top layer. This causes a disruption of our epidermal carrier and increased skin sensitivity, as well as very dry skin.
---
Shop the Best Moisturiser and Skincare for Sensitive Hands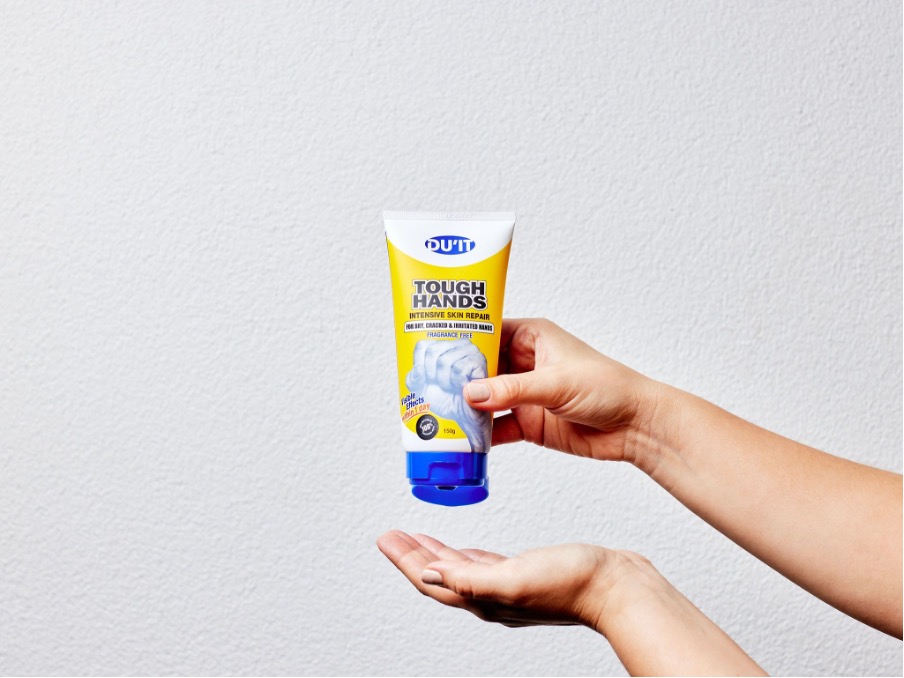 A daily hand cream that really works. Designed specifically for relieving dry skin and soothing sensitive skin, DU'IT Tough Hands Fragrance-Free is one of the best hand creams on the market. Containing a potent blend of rich Urea, Vitamin E and Dimethicone, that works to seal cracks, restore skin protective barriers and soothe irritated skin. The texture of this hand cream is a pure delight: It feels moisturised and protected upon application, then sinks immediately into the skin without any oily film.100% free from fragrances, parabens, mineral oil or other irritants, it hydrates skin and will leave your hands soft, supple and smooth in just 1 day!
" My hands a dry all year round as I work in a hospital and have to wash and sanitize my hands repeatedly leaving them dry and irritated. I started using this at work as I need to hydrate my hands. I loved that you only need to use a pea-sized amount. It is a gel-like consistency. It absorbed into the hand so easily that it left no residue which is ideal for me. My hands felt soft and smooth after a day of use, as the skin around my nails was smoother. I have this on my desk at work and use it straight after washing my hands. I would definitely repurchase this product as it did what it states it repairs skin in 1 day. I also nice this at night before bed for some added hydration overnight." – Annibaby, Beauty Heaven
Ready to repair your sensitive skin and keep your skin hydrated? DU'IT offers a range of products – from face cream to hand moisturisers – that are made from natural ingredients like hyaluronic acid and shea butter for glowing, healthy skin.
DU'IT Tough Hands Fragrance Free 150g
DU'IT Tough Hands Fragrance Free intensive hand cream is a clinically proven, intensive strength hand cream for dry hands that works to seal cracks, replace lost oils, condition the skin and form a protective barrier to keep hands in top condition. It repairs dry, rough, cracked, irritated and calloused hands, with visible effects in 1 day. Especially designed for sensitive skin, it contains no nasties and is Australian made and owned.