Are you struggling to fight off the pandemic with repeated hand washing? Does your work involve constant contact with dust, glue and harmful chemicals? This article discusses the best hand care routine for rough and overworked hands. It provides the most effective solutions to keep your hard working hands soft and healthy.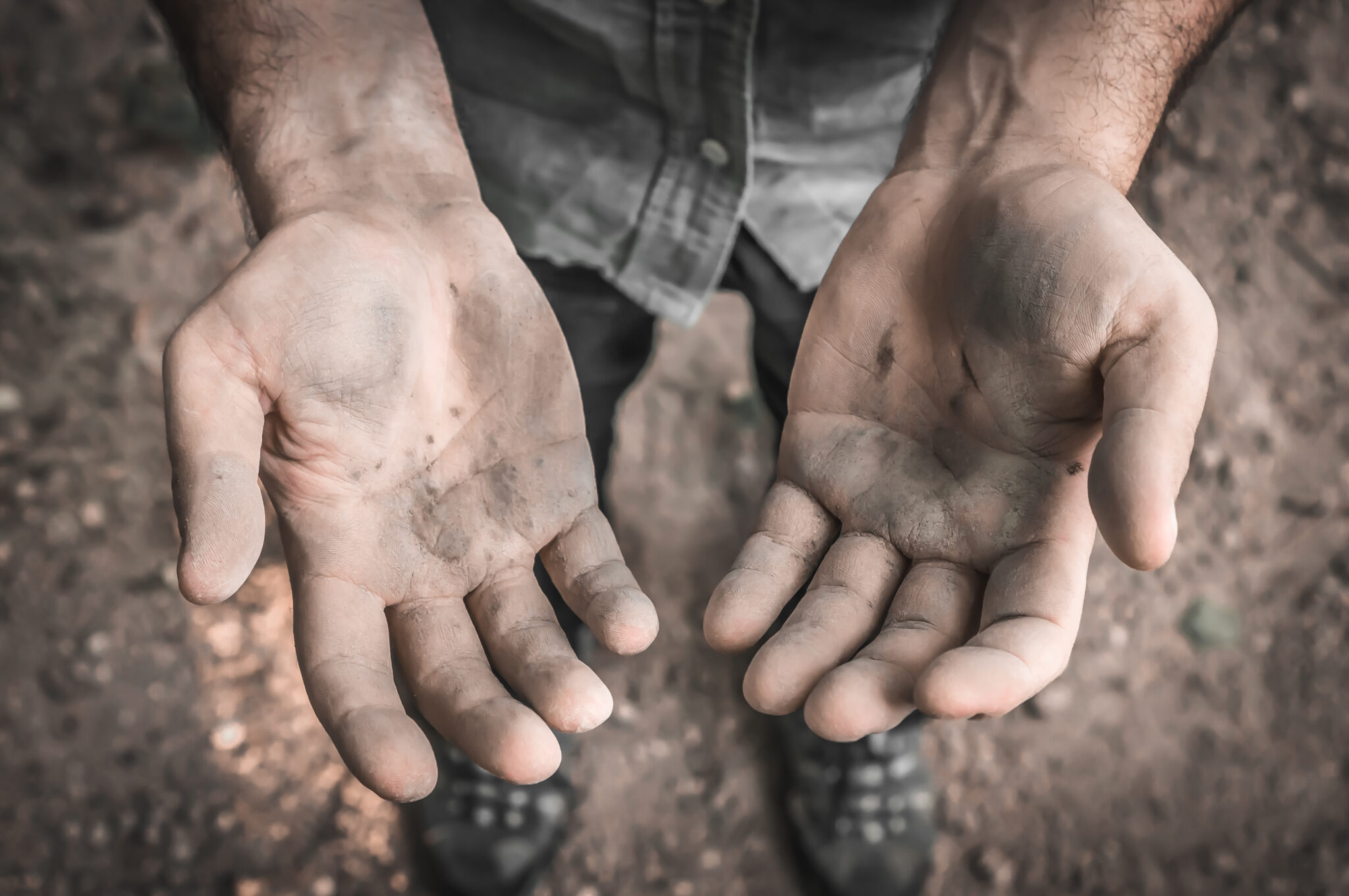 What do working hands look like?
Working hands come into daily contact with many substances such as household detergents, cleaning products, soaps, acids and chemicals. For people in many occupations, repeated handwashing is mandatory, which can strip off the skin's natural oil and moisture. Working hands often feature dry, rough skin accompanied by calloused palms, peeling fingertips, irritation and cracked hands. Because of constant contact with harmful substances, working hands can become prone to further damage, leading to a vicious circle. Occasionally, these chronic skin problems can develop into medical conditions such as eczema and dermatitis.
The best hand care routine for working hands
CLEANSING
The first step of a good hand care routine often involves proper hand cleansing. For working hands, it is important to avoid traditional soaps which contain fragrances or harsh sulphates. Read the labels of your hand cleanser before usage and look for ingredients that provide moisturising properties.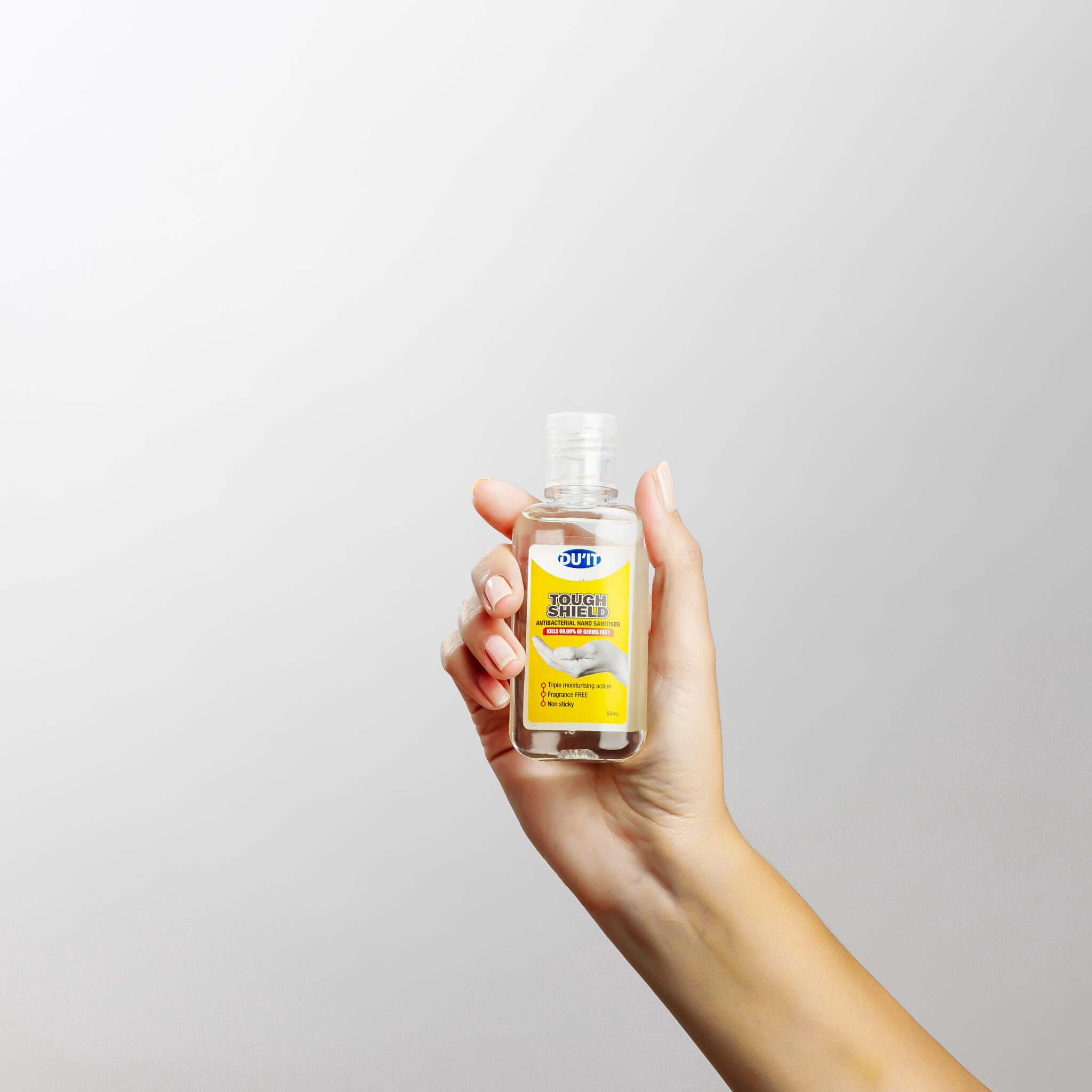 Tough Shield is one of the best hand sanitisers for working hands, as it won't worsen your existing dry skin conditions. It is a non-drying hand cleanser containing 75% alcohol that kills 99.99% of germs fast without the need to rinse or dry. Its gentle formulation is enriched with a unique blend of super moisturising panthenol, hyaluronic acid and glycerin, which serves to keep your hands soft and protected.
What do people love about Tough Shield?
"I have used hand sanitisers from different brands and the DU'IT Tough Shield hand sanitiser is one of the best. This hand sanitiser is quick-dry, non-sticky and is hydrating on hands. It is super affordable to have a few bottles in my handbags and it is my must-haves when I'm travelling. I stock up the larger size at home and office especially during the colder months."
EXFOLIATE
According to dermatologists, using a face exfoliator can leave your skin looking brighter and softer. But did you know that our hands need exfoliation, too? A good hand exfoliator can help improve rough working hands. We recommended using our Tough Scrub after washing your hands with lukewarm water.
Tough Scrub is an award-winning hand scrub that contains fine natural walnut shell, a natural hand exfoliator that can effectively lift away any dirt, odour or grease, promoting healthier skin. It helps remove dead skin layers and softens up thick calluses, leaving the hands soft, smooth and refreshed. It also improves the effectiveness of hand creams by enhancing absorption.
What do people love about Tough Scrub?
"I get very dry hands that crack, bleed and scab during the winter months, and the exfoliation is beneficial for hands that really need a thorough cleaning after heavy work. Tough Scrub is surprisingly moisturising for an exfoliating product. It leaves hands feeling soft, smooth and hydrated and the lovely scent tends to linger."
APPLY CREAM
It is always a good idea to keep a good hand cream near you and apply it as needed throughout the day, after handwashing and before bedtime. This helps relieve dry, tight skin as well as soothing any irritation for sensitive skin. Our Tough Hands is Australia's No.1 hand cream* (IRI data, Grocery & Pharmacy, 2019). It is a heavy-duty, long-lasting hand moisturiser that hydrates, conditions and protects the skin.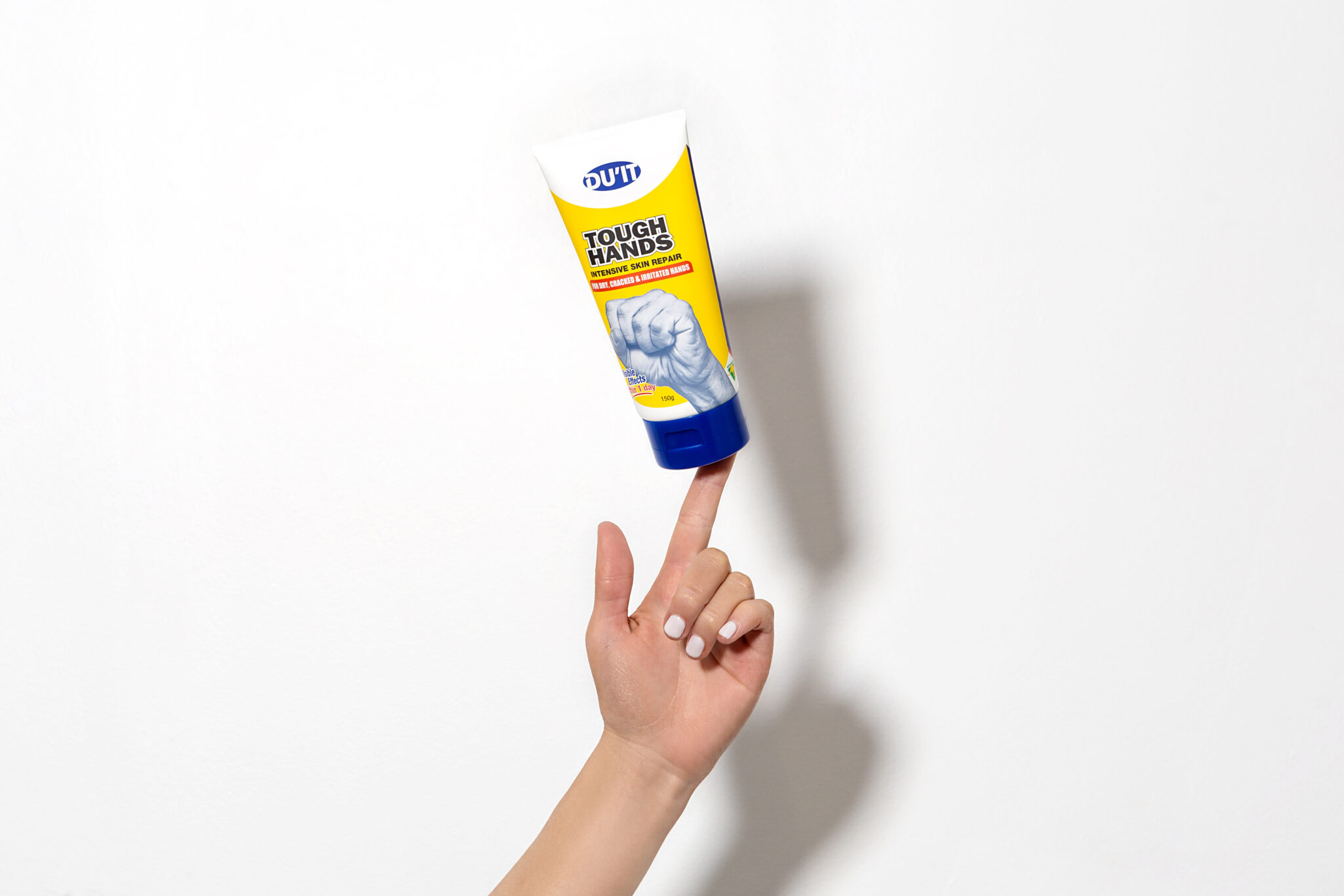 Scientifically developed with 10% UREA, Vitamin E and tea tree extract, Tough Hands intensive hand cream restores the skin's natural moisture balance and promotes fast healing of cracked skin. It also contains dimethicone, which coats your hands with an invisible protective layer that provides intensive, long-lasting hydration. It is the best hand cream for tradies, hospitality workers, health care professionals and anyone with working hands.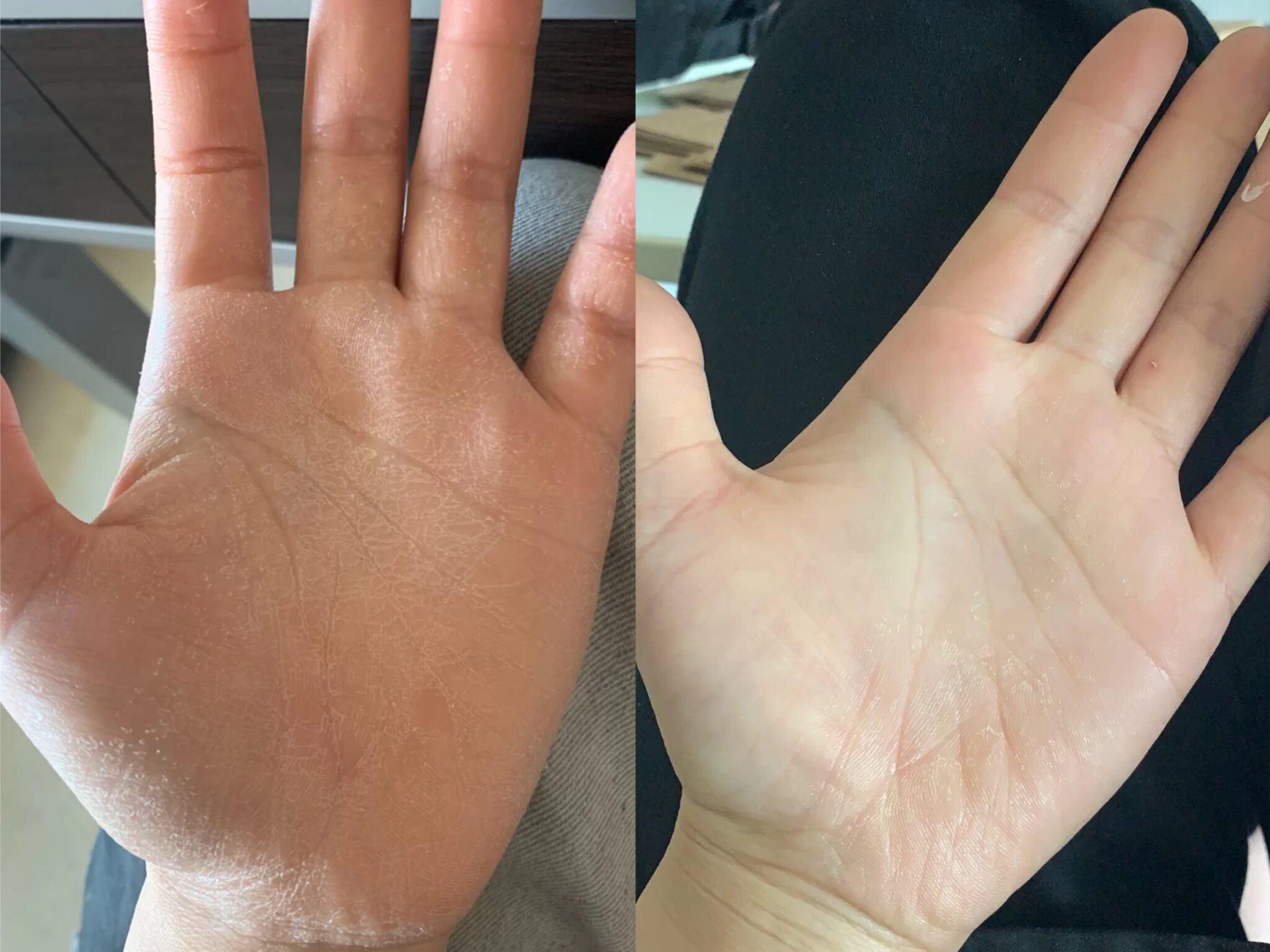 What do people love about Tough Hands?
"I bought this for my husband as he has ¨tradie hands¨ and needed something that works fast. It contains AHAs plus moisturising agents, which really helped my husband's hands that were so bad I thought nothing would help. This product is magic! It is the best hand cream we've tried. If you use it at night, you'll wake up to new hands! It is great for women too."
PROTECT
Last but not least, dermatologists recommend wearing gloves when carrying out heavy work, and handling chemicals or infectious material. Make sure that the duration of you wearing gloves doesn't exceed 20 minutes as sweating might flare up irritation or dermatitis. Alternatively, wearing cotton-lined gloves can reduce sweating. If not disposable, always fully clean your gloves inside out, and wait for them to dry completely before putting them back on.
Our hands work hard for long hours and they deserve some extra care. DU'IT is Australia's No.1 hand cream brand. Our hand care range is 100% Australian made and scientifically developed by Australian experts. It is designed to repair dry, rough and irritated skin. It is clinically proven to deliver visible effects in 1 day. DU'IT hand care products bring you softer, smoother and healthier-looking hands with results you can trust. Visit our e-shop and discover more products for your working hands.
---
DU'IT Tough Shield 60ml
Hand Sanitiser | Kills 99.99% of germs fast without water. Enriched with a unique blend of moisturising panthenol, hyaluronic acid and glycerin, it leaves hands moisturised and protected. Non sticky formula, tough on germs and soft on hands.
DU'IT Tough Scrub 150g
DU'IT Tough Scrub is a 3-in-1 moisturising hand scrub that works as hard as your hands. This hand scrub cleans, exfoliates and moisturises the skin and contains no harsh chemicals or irritants that dry out the skin.
It cleans stubborn dirt, removes odour, grease and grime, whilst leaving your hands silky smooth.
DU'IT Tough Hands 150g
DU'IT Tough Hands is a clinically proven, intensive strength hand cream for dry hands that works to seal cracks, replace lost oils, condition the skin and form a protective barrier to keep hands in top condition.
It's Australia's No.1 hand cream* (IRI data, Grocery & Pharmacy, 2021).
Repairs dry, rough, cracked, irritated and calloused hands, with visible effects in 1 day. It's non-greasy, made in Australia and contains no nasties.