Our feet are often the most neglected part of our body when it comes to our daily beauty regimen. We pay great attention to our face, neck and hands but most of us do not see the need to do the same with our feet. After all, we can just wear a pair of closed shoes and nobody will notice, right?
Well… not quite. Other people may not notice your cracked heels, but you will. Feet that are not cared for can be a great source of pain and can restrict your movements. Even more important, it can affect your overall health especially if you are diabetic. Unlike most other beauty care treatments that focus purely on the cosmetic aspect, foot care treatments are crucial for your health.
Why Does The Skin On Our Feet Get Dry, Rough And Hard?
Rough skin on the feet and cracked heels are surprisingly common issues. They may be caused by various factors, from improper foot wear and an unhealthy diet, to lack of moisture in the air or standing for extended periods of time on hard floors. Certain health problems such as diabetes, psoriasis and thyroid disease are common contributory factors and can make an existing problem much worse.
Cracked heels and dry, rough skin on the feet may start off being merely cosmetic but if left untreated, the cracks will only get deeper and result in bleeding and severe pain.
How To Repair, Smooth And Soften Your Rough Heels
Contrary to what most people think, foot care is neither complicated nor time-consuming. It takes longer and requires intensive care if you have neglected your feet for too long and the cracks have deepened. Otherwise, setting aside as little as 25 – 30 minutes once or twice a week is enough to result in smooth, soft, pain-free heels.
Here is an ideal once-a-week foot care regiment for repairing, smoothing and softening your rough, cracked heels.
Apply a good quality foot cream such as DU'IT Foot & Heel Balm Plus on the heel and foot areas. This foot cream contains a superior triple action formula that repairs, moisturizes and protects all at once.
Slipping on a pair of socks will allow the DU'IT Foot & Heel Balm Plus cream to act longer on your cracked heals so then can heel faster.
You can keep your heels looking and feeling great in between intensive foot care treatments with DU'IT Roll-A-Balm. Its non-greasy formula makes it great for use any time during the day and at bed time too. Both of these creams have been clinically tested and are suitable for use by diabetics too.
When you use the DU'IT Foot & Heel Balm Plus and the DU'IT Roll-A-Balm as part of your regular foot care regimen, you won't have to wait too long to see results. The visible effects will be noticeable within 5 days.
---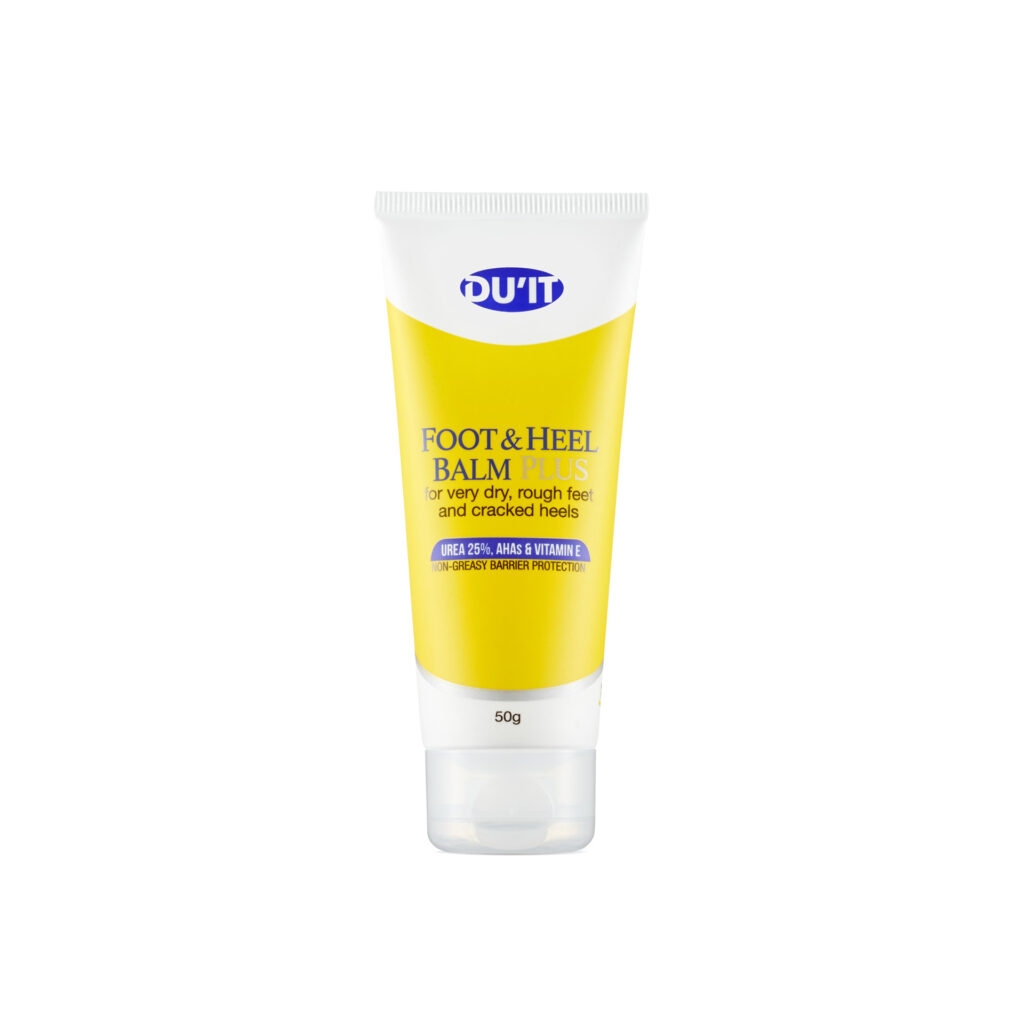 DU'IT Foot & Heel Balm Plus 50g 
Visible effects within 1 day, DU'IT Foot & Heel Balm Plus is an intensive heel balm formula containing 25% Urea that helps repair cracked, dry heels.
This foot cream is clinically and dermatologically tested to effectively rehydrate, soften and protect feet, giving you soft, smooth, healthy feet.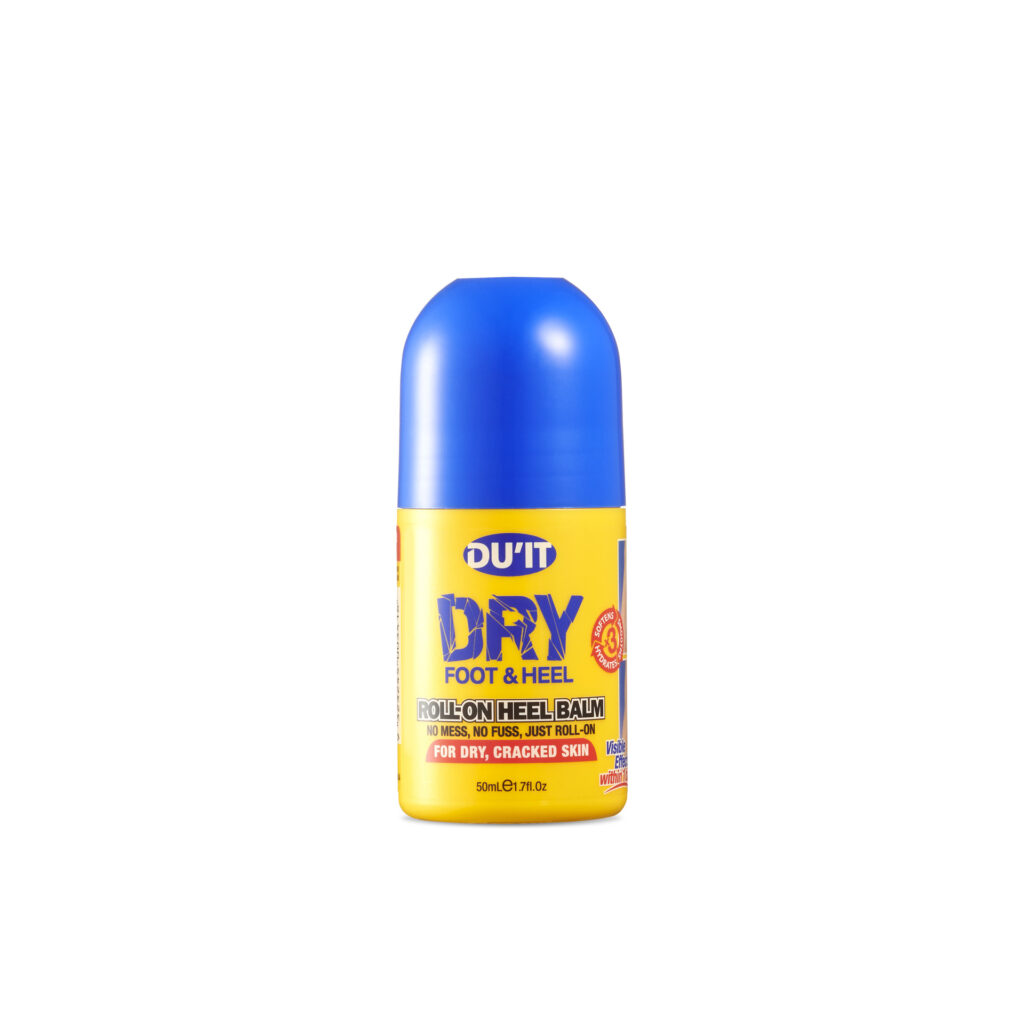 DU'IT Roll On Heel Balm 50ml
DU'IT Roll On Heel Balm is an easy to use, no mess, no fuss gel heel balm that repairs dry, rough, thickened, irritated or cracked feet & skin. Visible effects in 1 day, it's non-greasy and contains no nasties.