A new year signifies a fresh start. As we wave goodbye to this challenging year, don't forget to welcome the new year with a refresh in your skincare routine! Today we bring you some of the best skincare products to try in 2021.
The simpler, the better.
Skincare in 2021 is all about going simple and minimal. An easy-to-use, multifunctional product is going to make your skincare regime so much easier. Our Roll-on Heel Balm is a fuss-free, high-performance foot care product that exfoliates, hydrates and protects the skin.
Tired feet and cracked heels? Roll-on Heel Balm contains natural exfoliator AHAs to remove thickened calluses. Enriched with 10% extra-moisturising UREA, it rejuvenates dry skin instantly. Its easily absorbed gel forms a thin, protective film on the skin to prevent blisters and moisture loss. Roll-on Heel Balm is clinically proven to deliver smoother skin in 1 day.
With its innovative roll-on design, this all-in-one footcare product is perfect for travelling. All you have to do is roll on and there's no need to rub it in. Speaking of multi-purpose skincare, did you know that Roll-on Heel Balm can also be used on ankles, knees and elbows, too?
Fight free radicals.
New Year in Australia is a little different from the rest of the world. While we celebrate the sun and the beach, our skin might not be so happy. Studies show that free radicals in the UV rays can be so harmful that they account for up to 80% of visible signs of skin aging! When building our 2021 skincare regimen, don't forget to look out for antioxidants, because they are scientifically proven to neutralise free radical activities.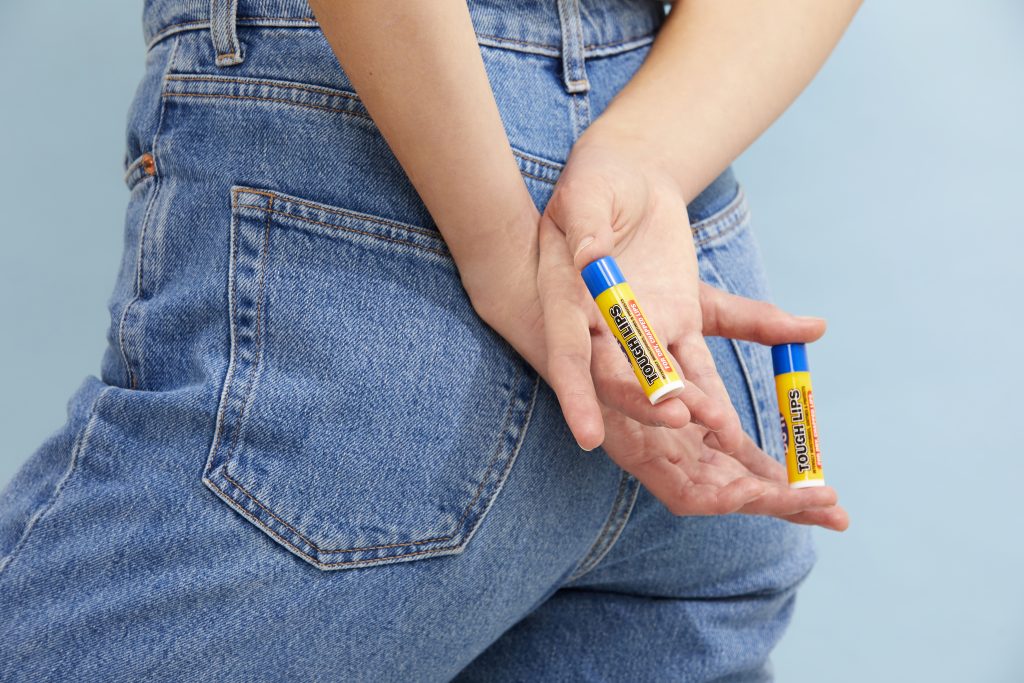 Something often left out of the anti-aging conversation is our lips. The lips are so delicate that they are one of the first places to show signs of aging, and they could use more attention. In the coming year, we've got your lip care covered!
Our Tough Lips intensive lip balm is specially designed for dry, irritated skin with grape seed extract and natural vitamin E. These antioxidants are beneficial in repairing sun damages and reverse the signs of aging. When it comes to nourishing chapped lips and fixing lip wrinkles, this lip conditioner works like magic!
Embrace new scents.
As they say, smell is the most powerful sense of all. In 2021, as you update your skincare essentials with a new hand care product, why don't you try our new limited-edition Tough Hands for Her? This anti-aging hand cream is now available in three new fragrances – Rose, Cherry Blossom and Green Tea.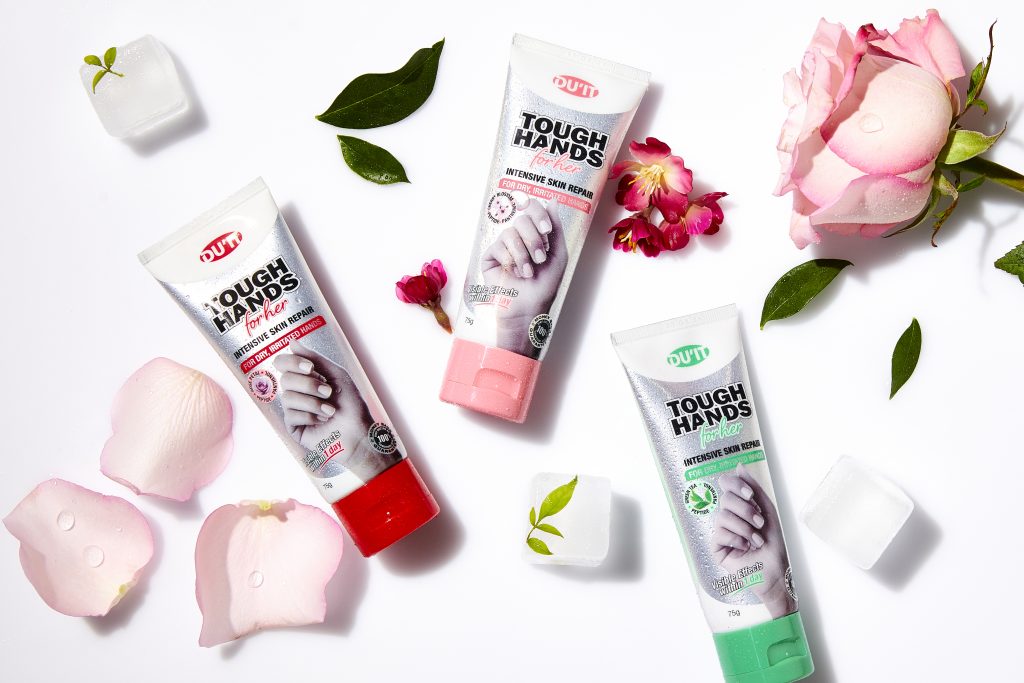 Tough Hands for Her is our bestselling anti-aging hand moisturiser loaded with active ingredients. Peptides is one of the most talked-about ingredients in the field of anti-aging skincare for its ability to stimulate the production of collagen and restore skin firmness. Niacinamide, a form of vitamin B-3 is an essential nutrient that works to brighten up your skin tone and correct hyperpigmentation. Panthenol's moisturising nature also contributes to its anti-inflammatory properties, which promote wound healing.
Indulgent Rosa Gallica Flower Extract, uplifting Japanese Cherry Blossom Extract or refreshing Shanghai Green Tea Extract, you'll find the perfect scent for your hands this year. Your overworked hands deserve a good moisturiser. Tough Hands for Her keeps them softer, smoother, and younger-looking.
If you're inspired by these New Year's resolution ideas, visit our e-shop and add these skincare goodies to your cart. A good skincare routine helps you look and feel refreshed in the new year.
---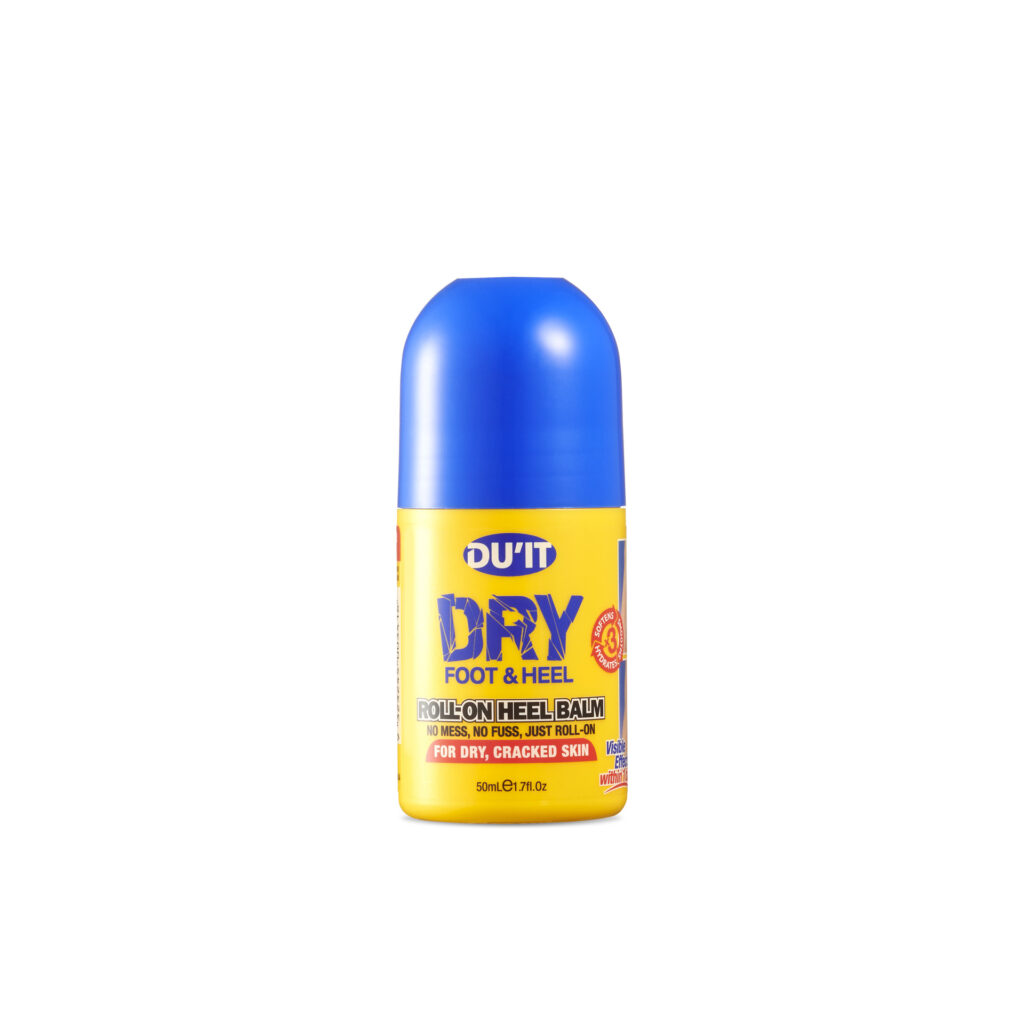 DU'IT Roll On Heel Balm 50ml
DU'IT Roll On Heel Balm is an easy to use, no mess, no fuss gel heel balm that repairs dry, rough, thickened, irritated or cracked feet & skin. Visible effects in 1 day, it's non-greasy and contains no nasties.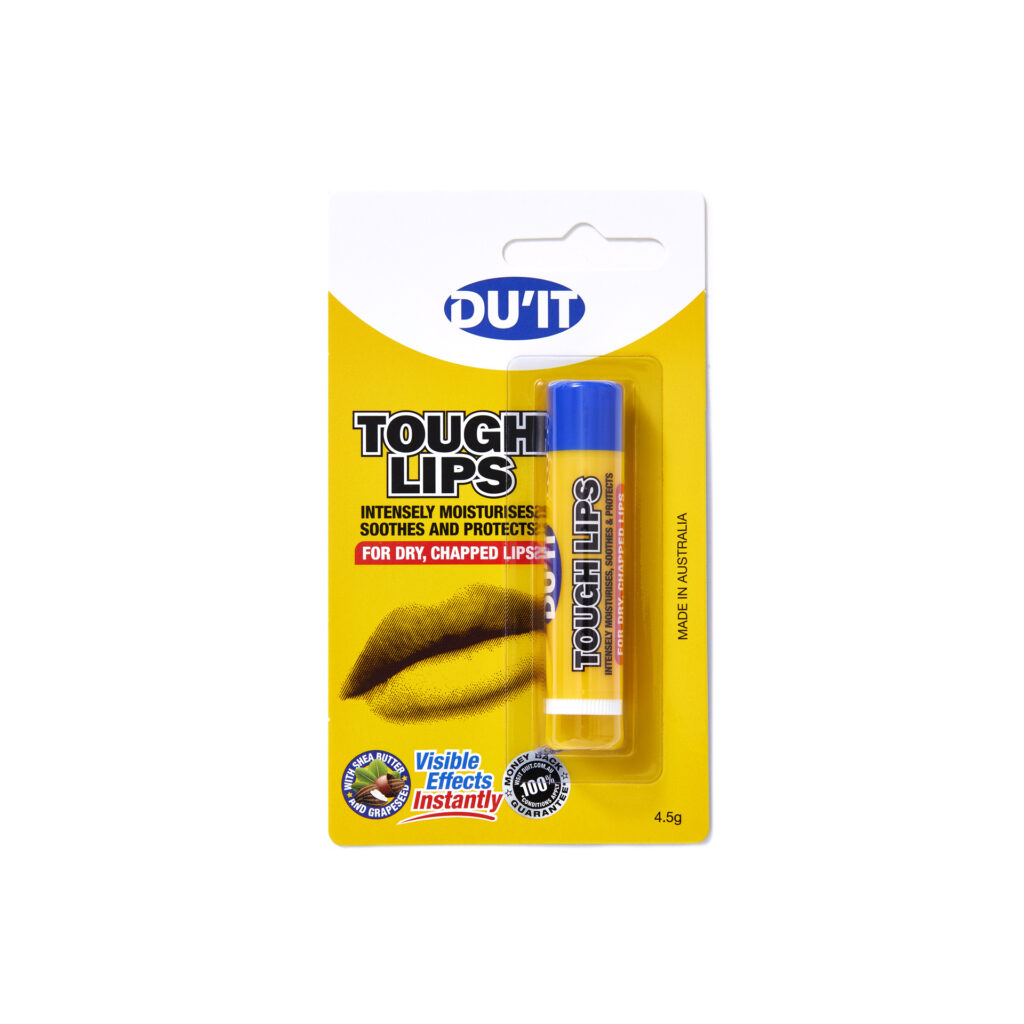 DU'IT Tough Lips 4.5g
Clinically proven DU'IT Tough Lips antioxidant intensive lip balm instantly hydrates and relieves dry, chapped lips, resulting in soft, healthy-looking lips. Enriched with nourishing grape seed, vitamin e and antioxidant polyphenols, its texture instantly melts without a greasy effect and leaves your lips moisturised.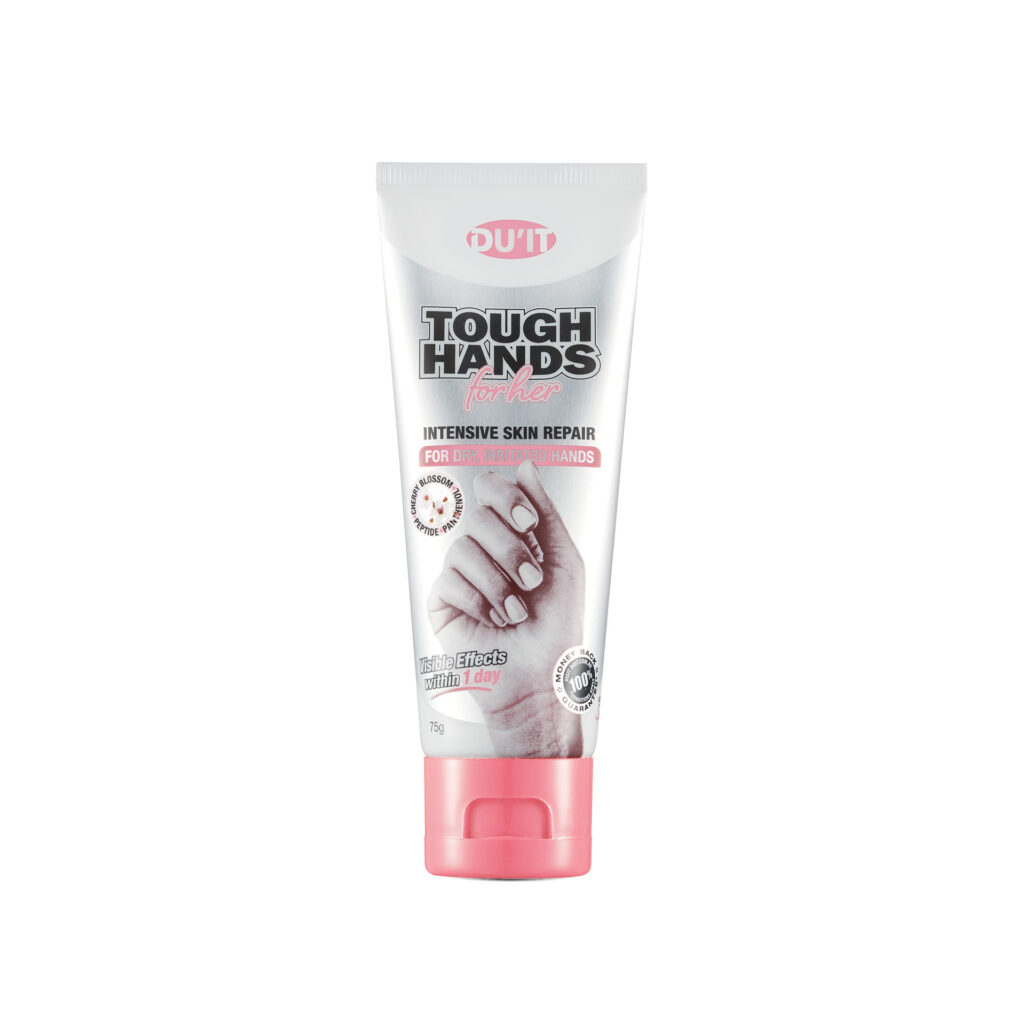 DU'IT Tough Hands for Her Cherry Blossom 75g
DU'IT Tough Hands for Her Cherry Blossom hand cream and moisturiser is a clinically tested anti-aging dry skin hand cream for tired, overworked hands. It works to repair dry, chapped, calloused and irritated skin, restoring luminosity to dull looking hands. It contains a powerful peptide complex that supports natural collagen and softens the appearance of fine lines and wrinkles, panthenol for firming and improving skin elasticity and niacinamide for increased skin radiance.