Summer is the season to kick back, relax at the beach and enjoy the sun. At the same time, warm weather also brings a whole lot of skincare challenges like oily skin, breakouts and sun damage. You might start to wonder if you really need to moisturise even with the heat outside and if your skin produces more oil. Do you need to change your skincare routine to cope with the change in weather? Here are some of the best summer skin care tips from dermatologists to help your skin stay soft, clear and healthy this summer.
Cleanse properly
Our skin produces more oil during the summer months. The congestion of sweat, excessive oil and pollution can sit on your skin's surface, causing breakouts. The first step to healthy summer skin is to cleanse thoroughly at the end of the day. Make sure you remove all the makeup so that it doesn't clog the pores. When necessary, use a gentle exfoliator to avoid the build-up of dead skin cells.
Don't forget to hydrate
As the humidity level goes up and our skin starts to sweat more, your usual cream may feel too heavy on the skin. However, in order to replace the lost hydration through sweats and help the skin recover after a sunburn, our skin needs even more hydration in summer.
Dermatologists recommend using a lightweight moisturiser in summer. Our VE+ Vitamin E Face Cream is a non-greasy face moisturiser rich in natural vitamin E, a multi-functional ingredient known for its ability to help skin retain moisture and repair damaged skin. As a powerful antioxidant, vitamin E is a natural anti-inflammatory, and it calms acne-prone skin. Thanks to its easily absorbed texture, VE+ Face Cream doesn't block pores or cause breakouts.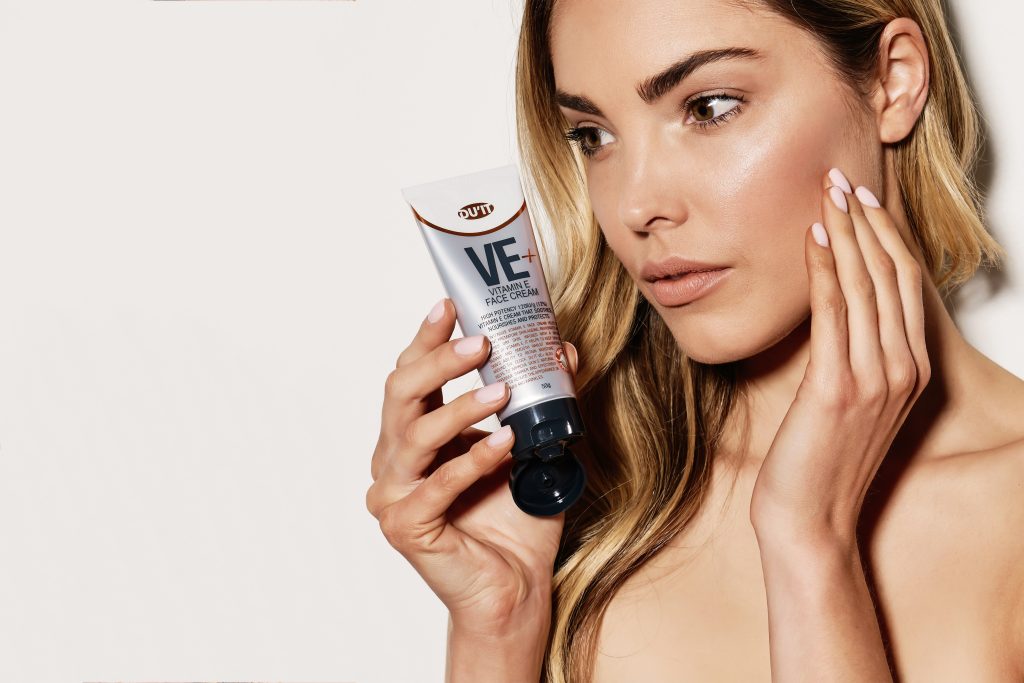 Our VE+ Face Cream is one of the best vitamin E creams for skin health you can find in the market. It contains the highest potency of 12% natural vitamin E, keeping your skin soft and supple in summer. It is ideal for dry and sensitive skin, sun damage and scarring.
Wear sun protection and fight pigmentation
UV damages exist all year round. Without proper sun protection, overexposure to the sun can leave our skin rough and pigmented. Irregular pigmentation gets worse in summer as we spend more time under the sun.
Our hands are one of the first places to show sun damage as we don't wear sunscreen on them. Niacinamide is among some of the best ingredients to combat hyperpigmentation and uneven skin tone. Niacinamide is proven to brighten up the skin, improve skin's elasticity and aid in water retention. Therefore, it is included in many anti-aging products.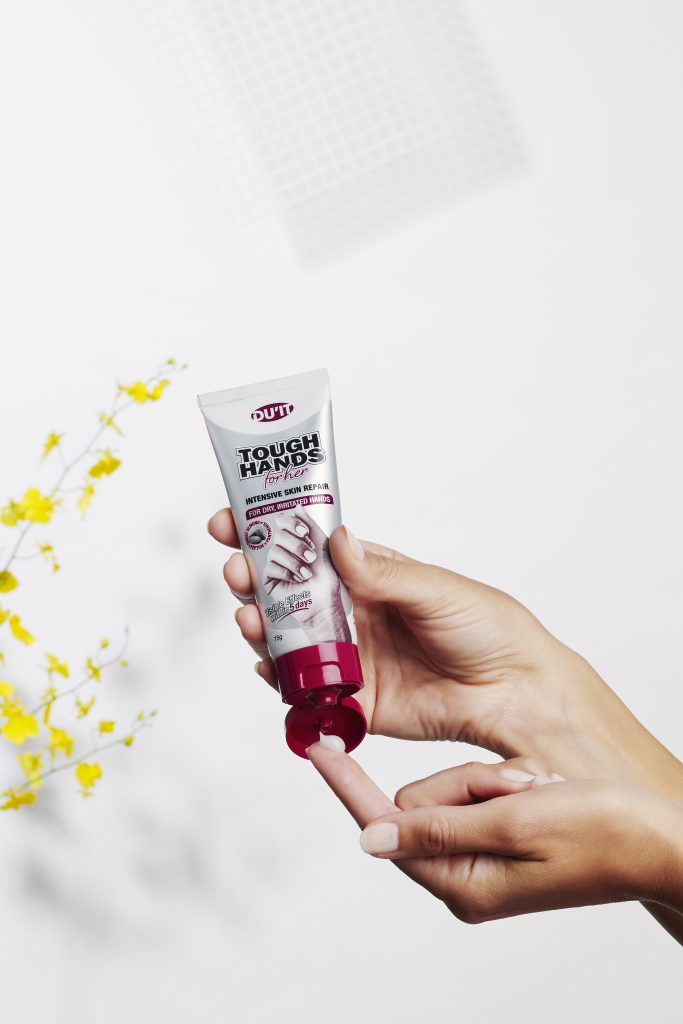 Our Tough Hands for Her is one of the best anti-aging hand creams in Australia. It is formulated with a unique blend of actives including niacinamide, peptides and panthenol. This anti-aging hand cream reverses UV damage, improves skin texture and smoothens out skin complexion, leaving your hands supple, firm and radiant. Tough Hands for Her is the perfect hand cream for treating wrinkles and correcting pigmentation, and is compatible with all skin types – including sensitive and dry skin.
Tough Hands for Her anti-aging hand cream is now available in 3 new fragrances – Cherry Blossom, Green Tea and Rose, each infused with natural plant extracts providing various skin benefits. Find out more about these fresh scents on our e-shop here.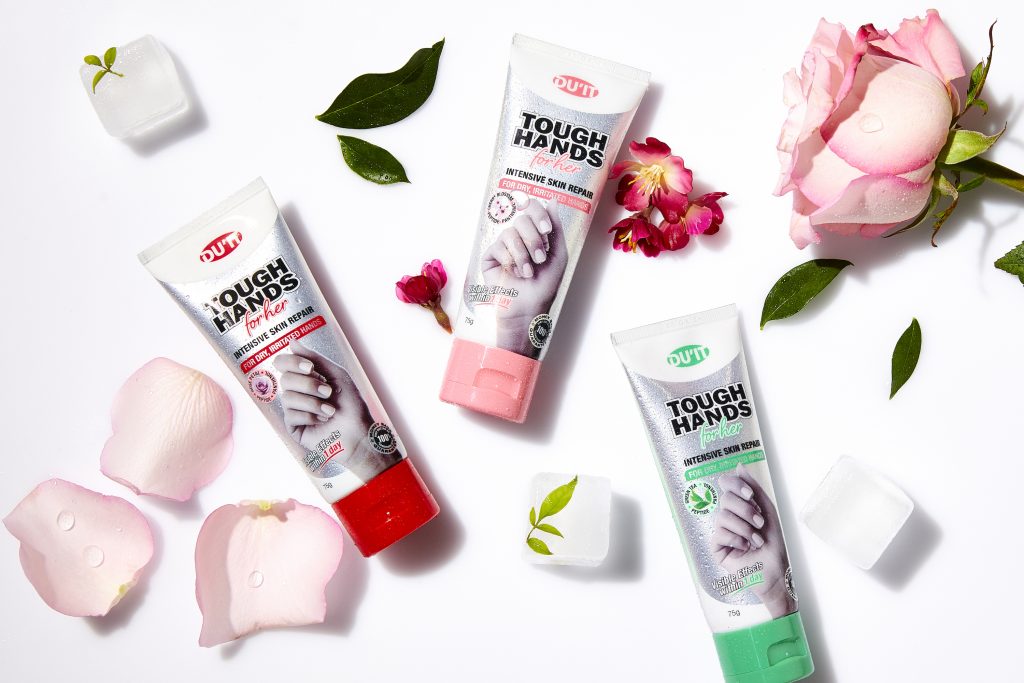 Include antioxidants in your skin care routine
Another helpful ingredient for summer is antioxidants. Free radical activity is the natural process of skin cells using oxygen to generate energy. It is also where premature aging comes from. Many factors contribute to free radical activities, including pollution, sugar, mental stress, and sun exposure!
Free radicals damage skin cells through oxidative stress caused by UVA radiation from sunlight, which penetrates below the skin's surface, causing long term damage such as wrinkles and even skin cancer. Luckily, antioxidants can help slow down this aging process.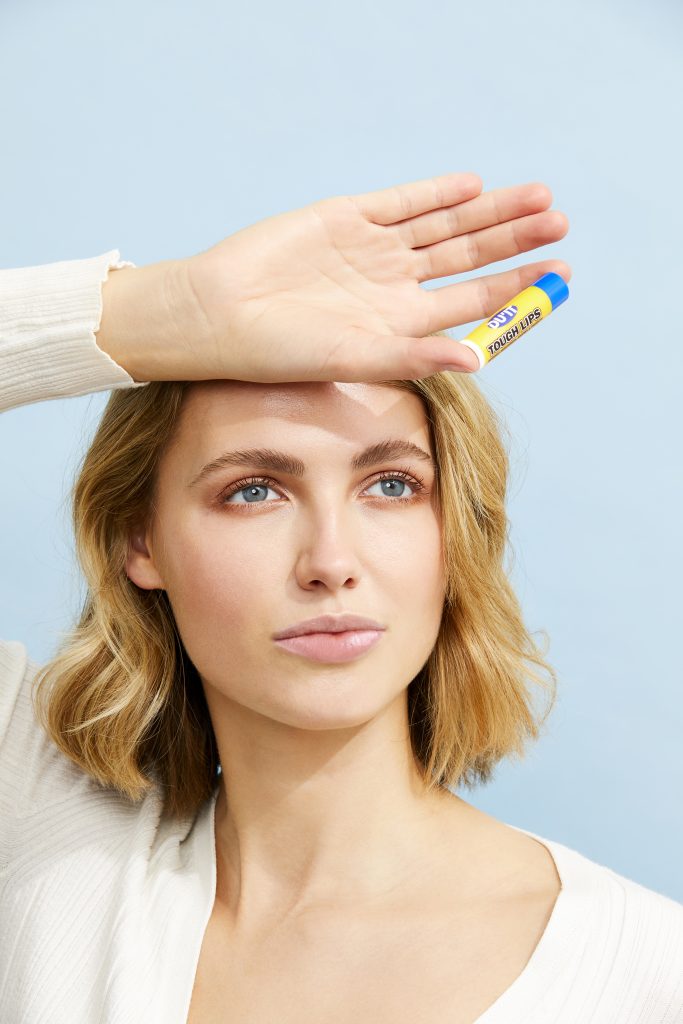 Common antioxidant ingredients include vitamins A, C, E and niacinamide. Antioxidants can also be found in sources of food such as grape seeds. Our Tough Lips lip balm is an intensive lip conditioner with specially added grape seed extract, a super antioxidant that helps rejuvenate skin cells and help skin repair itself. Tough Lips instantly soften dry and chapped lips and provide long-lasting protection to the lips.
Skincare in summer takes a little extra effort. Try these Australian made functional skincare products from DU'IT. DU'IT skincare products are scientifically formulated and clinically proven to deliver visible effects in 1 day. They help your skin to stay clear, healthy and radiant this summer.
Enjoy glowing skin this summer with DU'IT.
---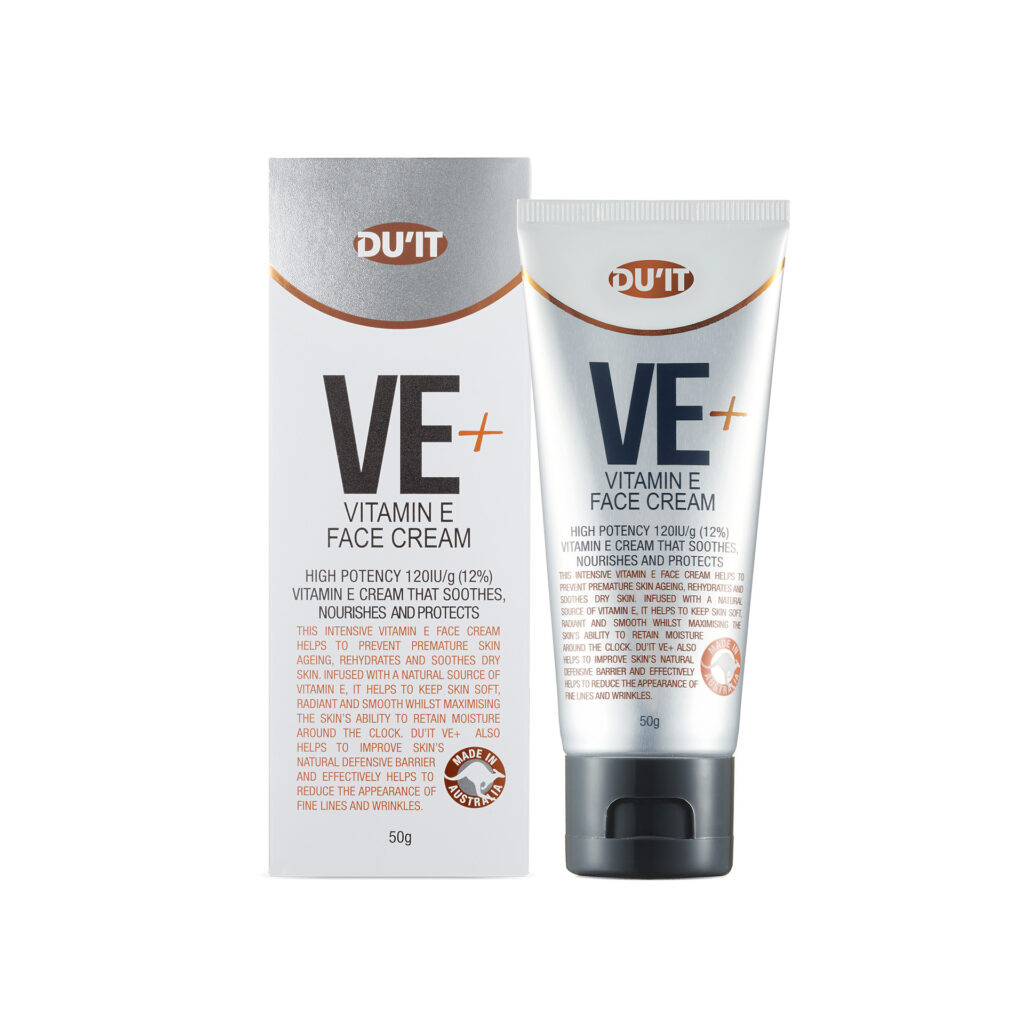 DU'IT VE+ Vitamin E Face Cream 50g
DU'IT VE+ Vitamin E Face moisturiser is a high potency (120iu/g or 12%) vitamin E face cream, that contains 6 times more vitamin E than that of standard vitamin E cream, providing exceptional moisturising properties for dry skin. It neutralises free radical activity, moisturises dehydrated skin, fine lines and guards against premature skin ageing.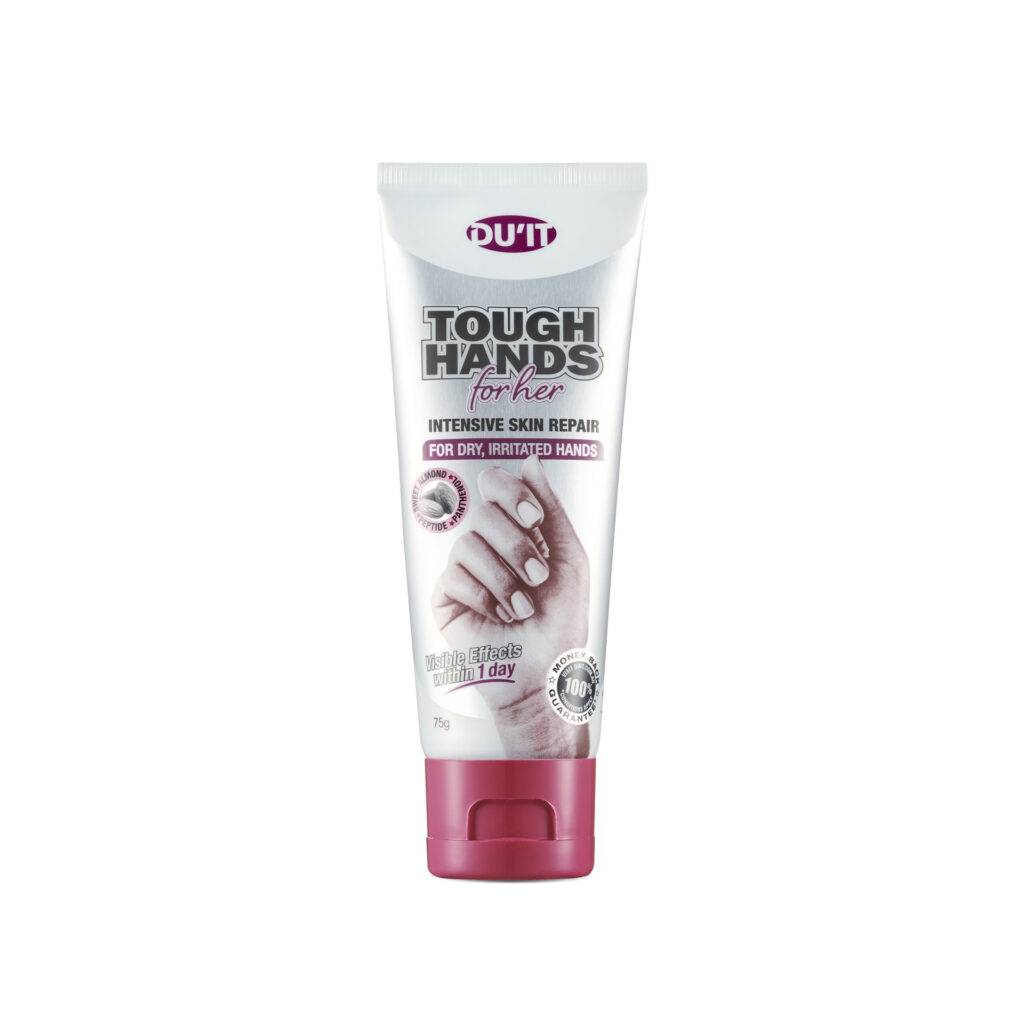 DU'IT Tough Hands for Her 75g
DU'IT Tough Hands for Her hand cream and moisturiser is a clinically tested anti-aging dry skin hand cream for tired, overworked hands. Repairs, brightens and softens dry hands with visible effects in 1 day. It contains a powerful peptide complex that supports natural collagen and softens the appearance of fine lines and wrinkles, panthenol for firming and improving skin elasticity and niacinamide for increased skin radiance.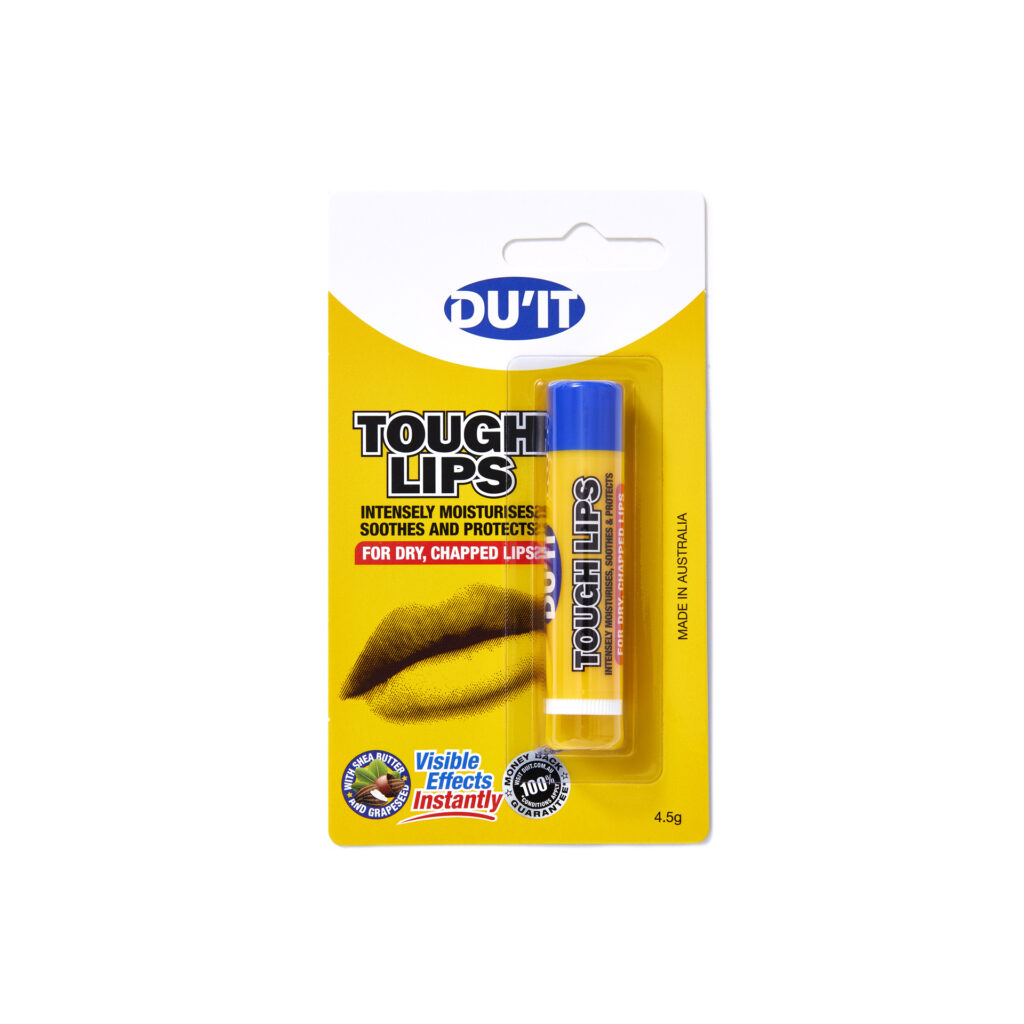 DU'IT Tough Lips 4.5g
Clinically proven DU'IT Tough Lips antioxidant intensive lip balm instantly hydrates and relieves dry, chapped lips, resulting in soft, healthy-looking lips. Enriched with nourishing grape seed, vitamin e and antioxidant polyphenols, its texture instantly melts without a greasy effect and leaves your lips moisturised.