If you have a quick look at the ingredient lists on your skincare products, you're likely to spot a familiar name – urea. Urea is one of the most common ingredients that exist in many of our beauty and skincare products. What is urea? How does it benefit our skin? Here's everything you need to know about this amazing ingredient.
Skin benefits of urea
Urea is a multi-functional ingredient that benefits dry, irritated skin in many ways. It can be used on its own or in conjunction with other ingredients to benefit skin by keeping it soft, improve your skin texture and give it a youthful glow.
As a component of the natural moisturising factor produced by the skin, urea is super-effective at combatting dry, cracked skin. It absorbs moisture from the environment and draws it into the skin.
Urea has an outstanding ability to hold onto water molecules, meaning that it can help lock in the moisture, keeping the skin pump and preventing moisture loss.
Strengthens the skin's barrier
Another way urea benefits the skin is by restoring the skin's natural barrier function , which improves the skin's ability to retain moisture and defend against external irritants.
Urea works in synergy with ingredients like lactic acid and AHAs to actively remove the build-up of excessive dead skin cells. By removing dead tissue in some wounds, urea also assists in skin healing.
Studies show that urea also plays a crucial role in increasing the permeability of certain skincare ingredients, working as a vehicle for other performance ingredients by encouraging them to penetrate the skin easily.
The best urea creams
According to dermatologists, urea is a versatile ingredient safe for most skin types. It is incredibly helpful in improving dry skin conditions, and therefore, is widely used in all kinds of skincare products. Here are some of the best urea creams in Australia.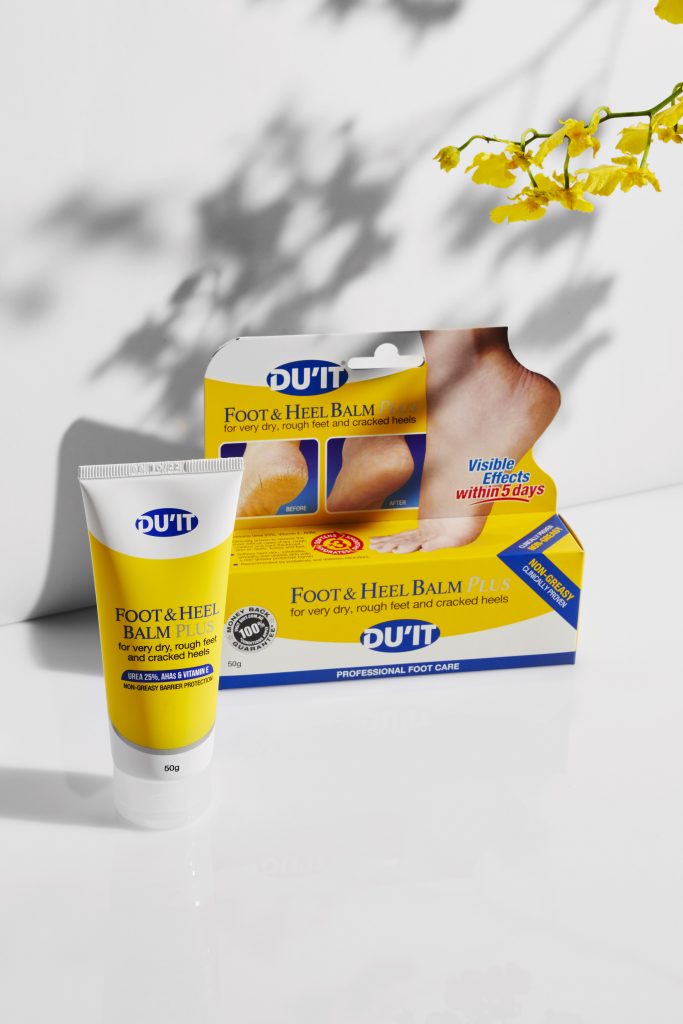 For Feet
Our feet are most prone to dryness and cracks with daily physical activities. Unattended cracks in heels can become infected and develop into painful wounds. DU'IT Foot & Heel Balm Plus is one of the best urea foot creams designed to repair damaged feet.
It contains a highly concentrated 25% urea that targets extra dryness. Working in conjunction with natural AHAs, this easily absorbed foot cream dissolves dead skin layers and allows hydration to penetrate. With dimethicone, this foot cream establishes a thin, non-greasy protective film on top of the skin, which helps to prevent moisture loss and guards the skin against external threats. In addition, with scientifically added antimicrobial tea tree and lemon myrtle extract, it reduces inflammation and supports skin healing.
It is worth mentioning that DU'IT Foot & Heel Balm Plus is diabetes friendly and is approved by Diabetes Australia. Because of poor blood circulation, people with diabetes tend to have extremely dry heels and cracks prone to infections. Foot & Heel Balm Plus is free from nasty ingredients, suitable for all skin types, and safe for people with diabetes, eczema or sensitive skin.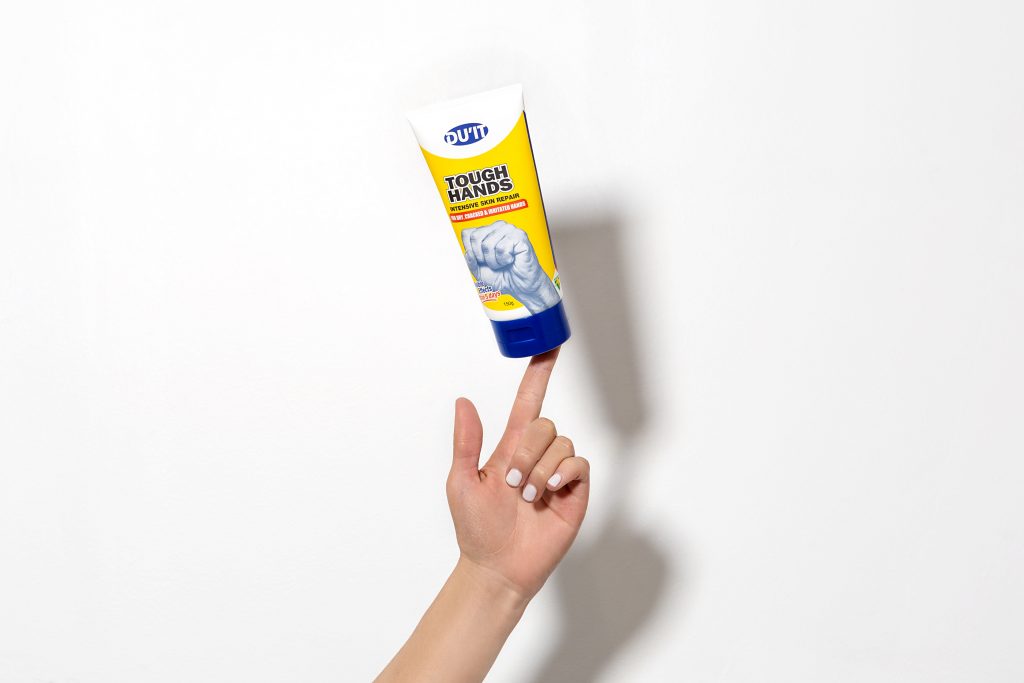 Tough Hands 150g | Intensive Hand Cream
For Hands
Symptoms of dry hands arise from a range of factors. Most people find their hands and palms tight and flaky after being washed with soap and water. DU'IT Tough Hands is the best hand cream in Australia. It is a urea hand cream clinically tested to improve dry hand conditions in 1 day.
Tough Hands is a triple-action intensive hand cream that targets dry, rough and cracked hands. Featuring natural AHAs, it effectively softens thick calluses on your knuckles and palms. Tough Hands is an ultra-nourishing hand cream enriched with urea and several other moisturising ingredients including glycerine, sodium PCA, natural vitamin E, anti-inflammatory tea tree and lemon myrtle extract and it provides fast relief to dry hands. Natural vitamin E is a powerful antioxidant that helps soothe irritation and seal cracks. Anti-inflammatory tea tree and lemon myrtle extract effectively promote the healing of cracked skin. In addition, Tough Hands hand cream provides long-lasting protection against harmful chemicals and frequent hand washing, keeping you free from chapped and cracked skin.
Skin dryness can appear anywhere, often found on feet and hands. Dry skin is usually not harfmul, but without proper skincare, it can develop into uncomfortable itchiness and pain over time. Take care of your dry skin with these urea creams. We recommend applying Foot & Heel Balm Plus and Tough Hands intensive hand cream 2-3 times a day to keep your skin hydrated and healthy.
---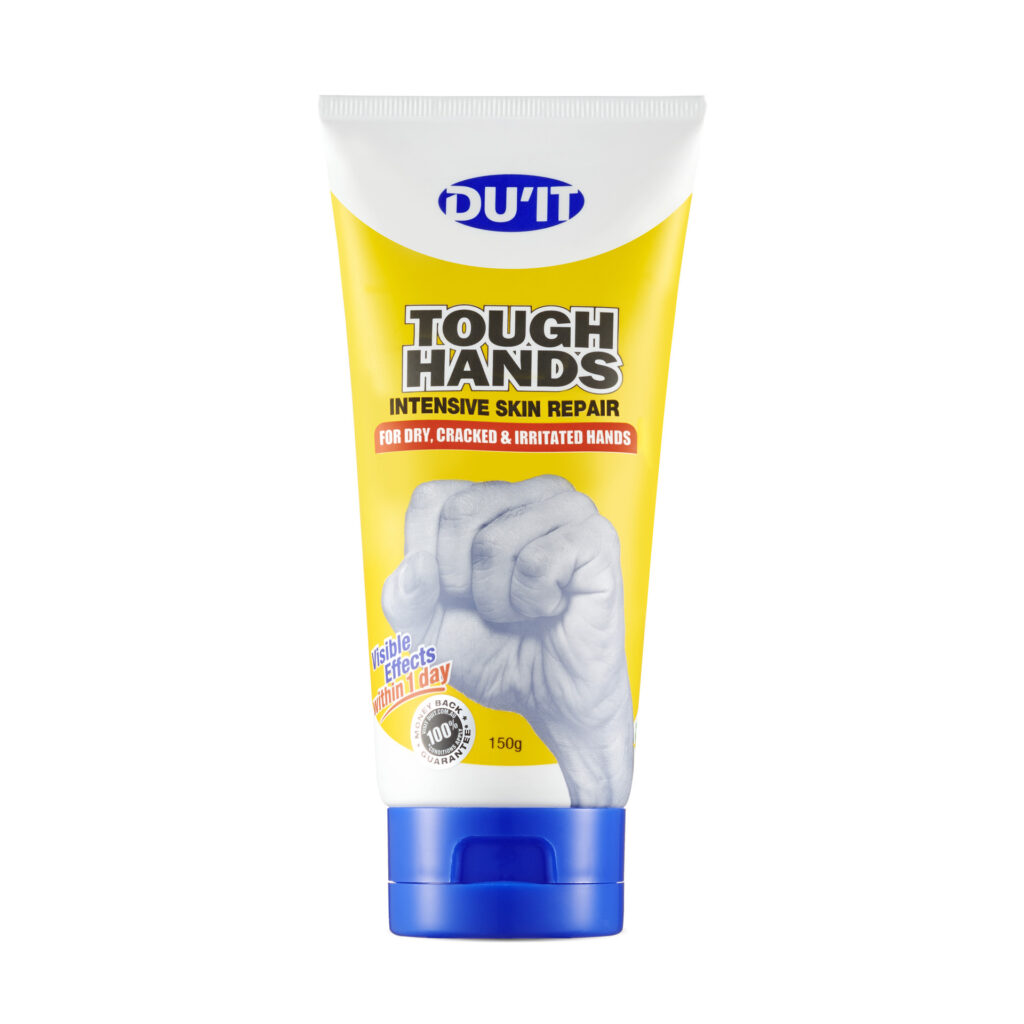 DU'IT Tough Hands 150g
DU'IT Tough Hands is a clinically proven, intensive strength hand cream for dry hands that works to seal cracks, replace lost oils, condition the skin and form a protective barrier to keep hands in top condition.
It's Australia's No.1 hand cream* (IRI data, Grocery & Pharmacy, 2021).
Repairs dry, rough, cracked, irritated and calloused hands, with visible effects in 1 day. It's non-greasy, made in Australia and contains no nasties.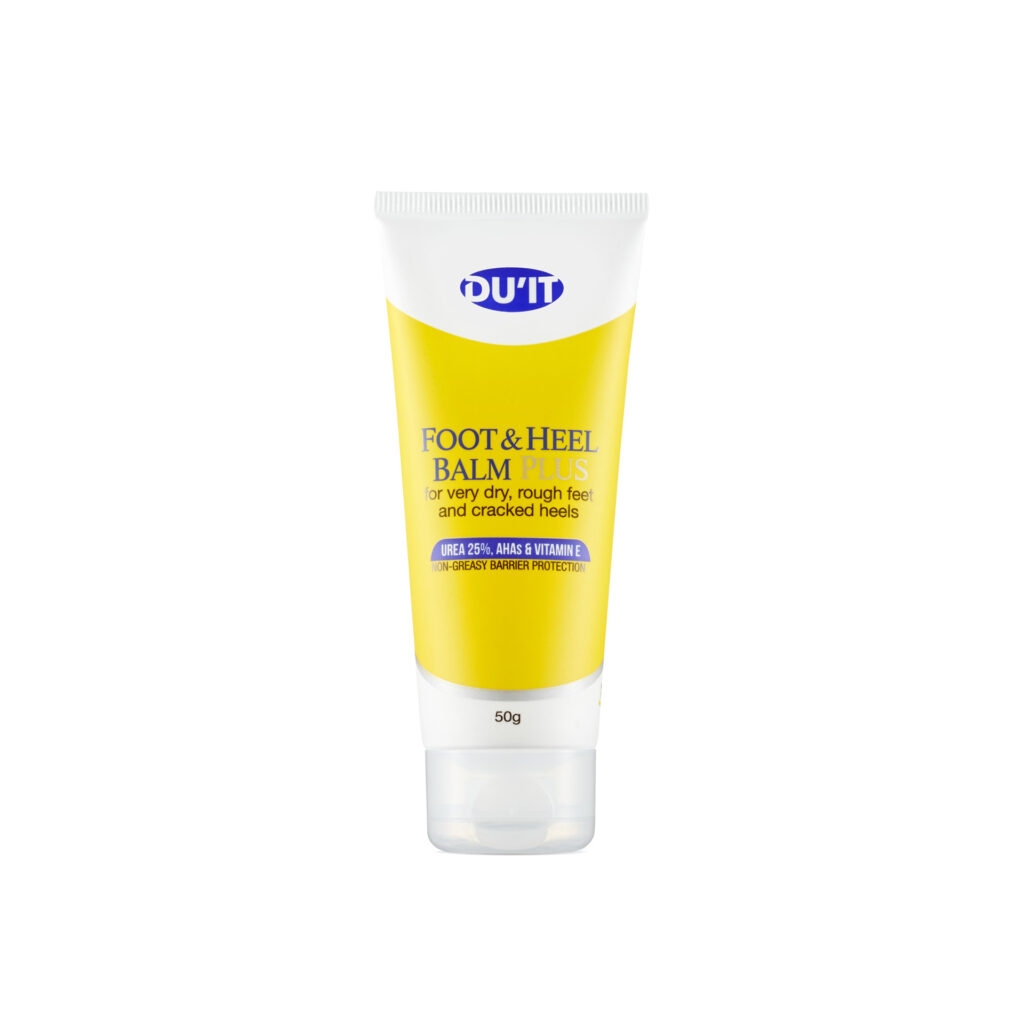 DU'IT Foot & Heel Balm Plus 50g
Visible effects within 1 day, DU'IT Foot & Heel Balm Plus is an intensive heel balm formula containing 25% Urea that helps repair cracked, dry heels.
This foot cream is clinically and dermatologically tested to effectively rehydrate, soften and protect feet, giving you soft, smooth, healthy feet.