No matter what your daily skincare routine is, everyone needs a good body lotion in their beauty arsenal. This is particularly important for people who suffer from dry and flaky skin. Dry skin usually occurs in the colder months when the skin can't hold on to enough moisture. This could be caused by hotter showers, colder winds, and lower humidity.
For people who suffer from dry skin, a body cream is a wallet-friendly option for hydration, soothing, and moisturising dry skin. Body lotions should not be specifically used in cooler months or only during those times when you are suffering from dry skin. Dermatologists recommend that these products should be used during all seasons to keep your skin smooth and healthy.
---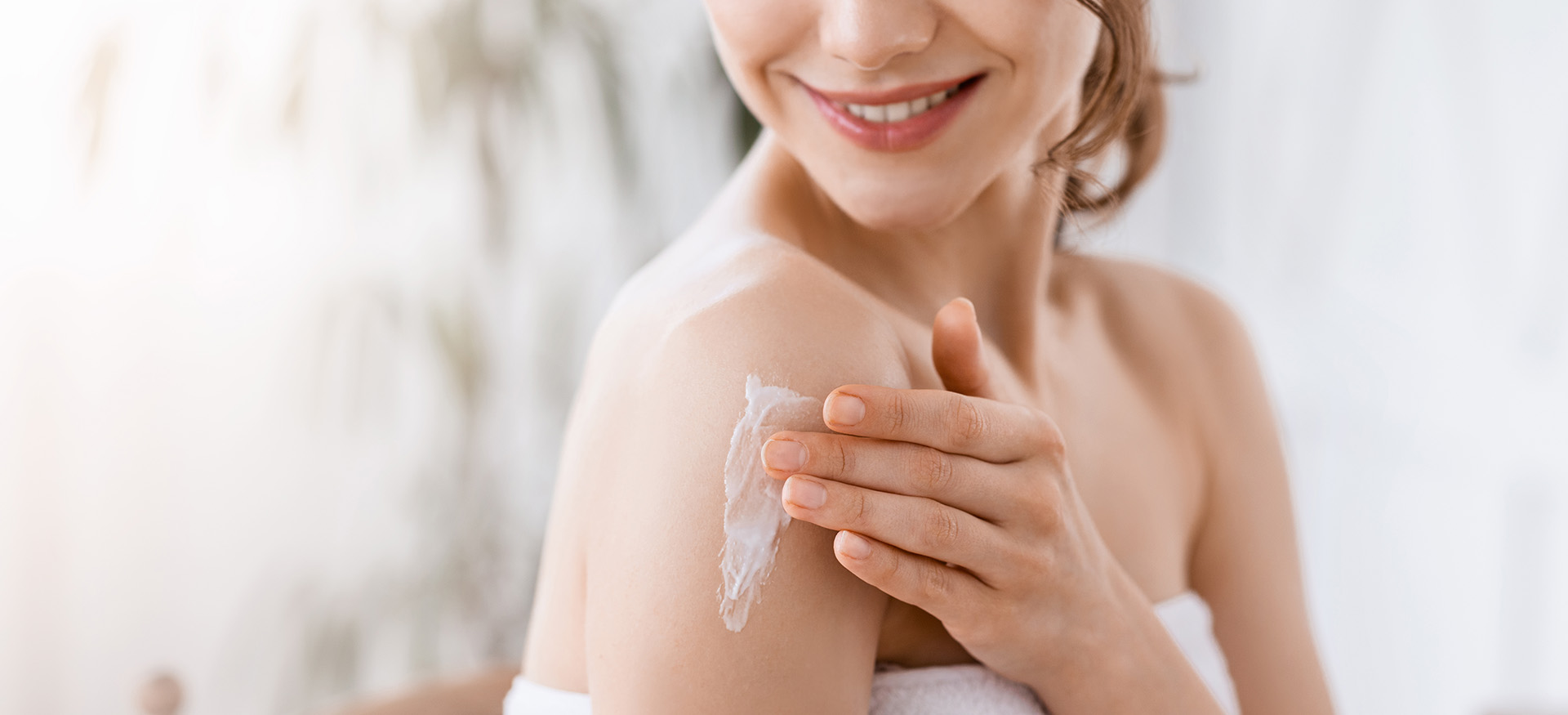 ---
Benefits of Using Body Lotion
Body lotion locks in moisture: Things like bathing in hot water and shaving body hair can leave skin dry and deplete its natural oils. Applying body lotion rich in hydrating actives like ceramides, hyaluronic acid and shea butter can help to replenish moisture levels so that the skin stays soft and balanced.
---
Body lotion supports the skin barrier: The skin barrier is the skin's front line of defense against microbial invasion but can be weakened and irritated by aggressive bath cleansers such as SLS. Nourishing body creams ingredients feed strength back into the skin barrier and help keep your skin's microbiome balanced and healthy.
---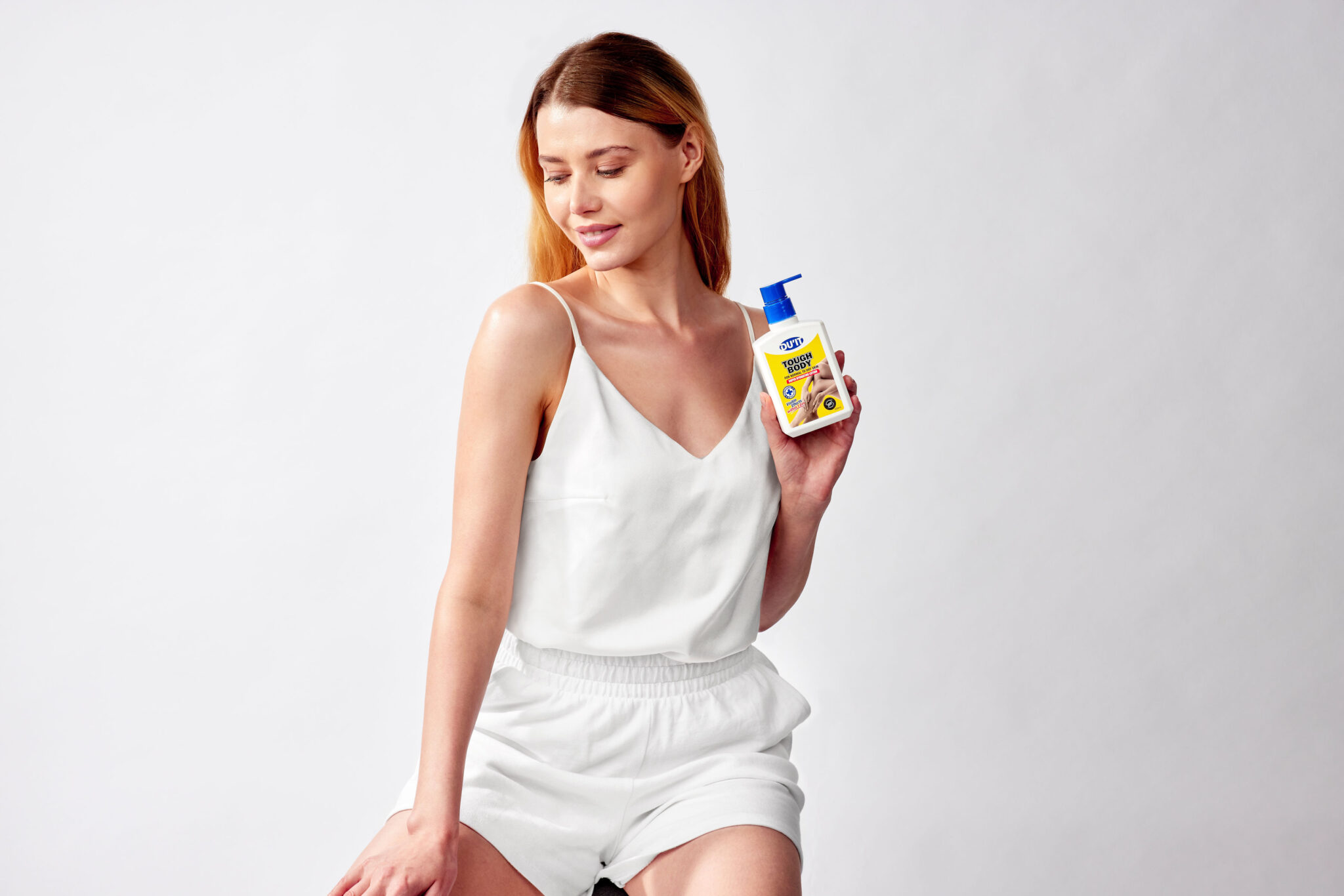 ---
Body lotion comforts sore skin: Sensitive skin can be easily irritated by bathing in hot water or shaving, but soothing body lotion actives bring relief and comfort, and calm to irritated skin.
---
Good ingredients for Body Lotion
---
Probiotics:
In skin care, probiotics help to deliver good bacteria and nutrients to our skin to help balance and brighten the texture and complexion of the skin. Good bacteria can help to restore the natural balance of our skin, ensuring it functions the way it should and is replenished with the nutrients it needs to stay protected from the elements and fight the signs of ageing and environmental damage. Probiotics are also an effective anti-inflammatory, which makes them great for helping to soothe redness, irritation, and skin conditions including acne, rosacea and dry skin.
---
Niacinamide:
Niacinamide is a potent antioxidant, which scavenges up free radicals released from UV rays from the sun. Niacinamide inhibits the production of the pigment melanin in the skin. It also preserves the skin's barrier function to prevent water loss and dehydration of the skin.
---
---
Urea:
Urea is an important component of our skin's natural moisturising factor (NMF), which is essential for maintaining a healthy and hydrated skin barrier. One of the ways urea benefits the skin is by enhancing the skin's barrier function. It allows the skin to function strongly and healthily. As urea is water-loving it has a fantastic ability to hold onto water molecules, keeping the skin moisturised.
---
Vitamin E:
Vitamin E is a naturally occurring antioxidant that protects the skin from free radical damage. Vitamin E has also been shown to improve the appearance of hyperpigmentation, stretch marks, and scars.
---
Discover Tough Body
Tough Body is a lightweight, creamy body lotion and daily body moisturiser that is softening and luxurious, helping to rejuvenate, re-firm and moisturise very dry skin on the body.
---
---
Packed with Probiotics, Urea, Niacinamide and Vitamin E, plus Australian Kakadu Plum and Grape Seed Oil, Tough Body helps to strengthen your skin's barrier, lock in moisture, improve skin tone, and leave your skin feeling soft and supple.
---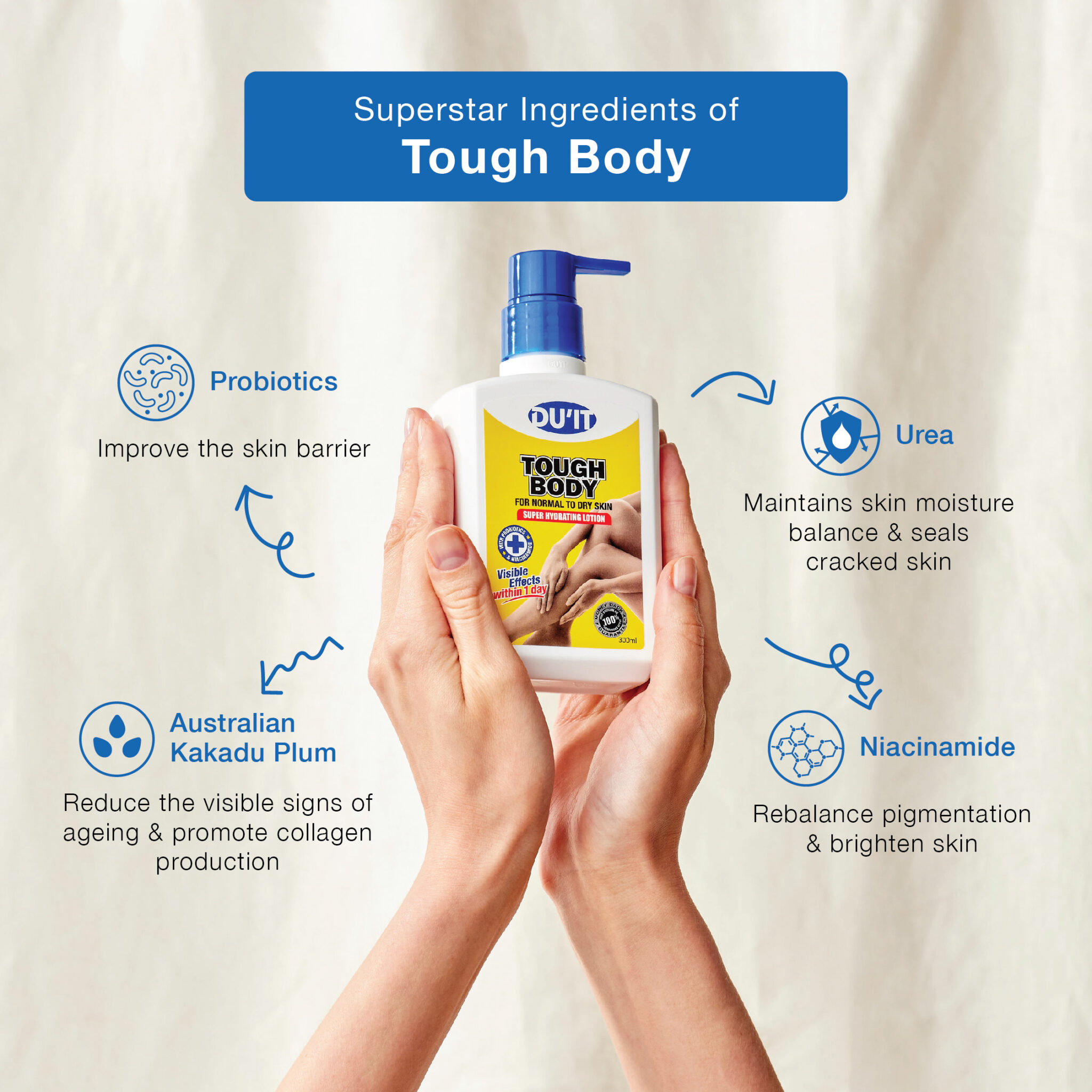 ---
Tough Body is non-greasy and suitable for all skin types, including sensitive or oily skin. It's clinically-proven to deliver visible results within 1 day. Contains no parabens, petrolatum, mineral oil and irritants. With Tough Body, you keep your skin soft and supple.
---