Eczema, also known as atopic dermatitis, is an inflammatory skin condition that can lead to breakdowns in the skin barrier and symptoms such as an itchy rash, blisters and cracking. It is also a chronic condition, meaning that people will likely have it their whole life. In Australia, Eczema is fairly widespread, affecting between 10 to 15 percent of population, and can occur at any age.
Unfortunately, there currently is no known cure, but there are treatments for eczema, including eczema creams and lifestyle changes that can help prevent and manage symptoms. Here are some main things you should know when finding the best eczema cream, along with tips on what to look for when you're shopping, including the best ingredients to treat your eczema symptoms.
What are the main causes of eczema? How do you treat eczema?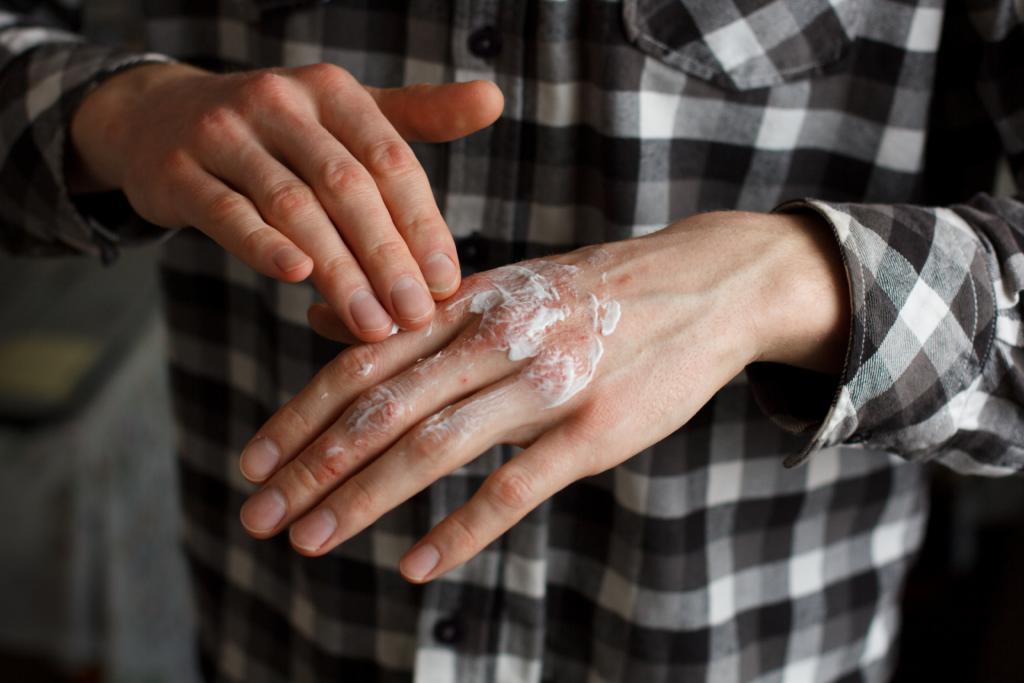 There is ample scientific evidence that the main causes of eczema is likely to be genetic or environmental triggers. A 2015 study found that the chance of inheriting eczema is approximately 75%. This means children of parents with eczema are more likely to develop eczema too.  Moreover, eczema occurs more frequently in winter. Cold air, wind and a decrease in humidity can all dry out the skin and loss of moisture can cause eczema to flare. Healthy skin can retain moisture and protect you from environmental stressors.  However, eczema is a clinical "dysfunction of the skin barrier", which affects the skin's ability to provide this protection. For patients with eczema, the skin is more prone to crack, dry, raw, scaly, and sensitive to the touch during the winter, making daily activities harder and more uncomfortable.
Keeping skin moisturised is important for the treatment of eczema. Humectants, emollients and occlusive moisturisers can help reverse eczematic effects. However, not all moisturisers are created equal. In fact, there are many types of common moisturisers that aren't good at helping control your eczema and may even make it flare or worse. Here are some of important factors to consider for a suitable eczema cream.
1. Barrier Repair Ingredients
It's important to look for a moisturiser with ingredients that can help moisturise, soothe and repair the damaged skin barrier. Here are some skin barrier repair ingredients:
Urea
Glycerin
Ceramides
Colloidal oatmeal
Hyaluronic acid
2. Avoid Harsh Ingredients
For effective eczema treatment, you need to avoid those that can cause dryness or irritation and potentially make eczema worse. Here are some ingredients to avoid:
Retinoids
Parabens
Dioxins – 1,4-dioxane
Dying alcohols
Fragrance
What are the best eczema creams?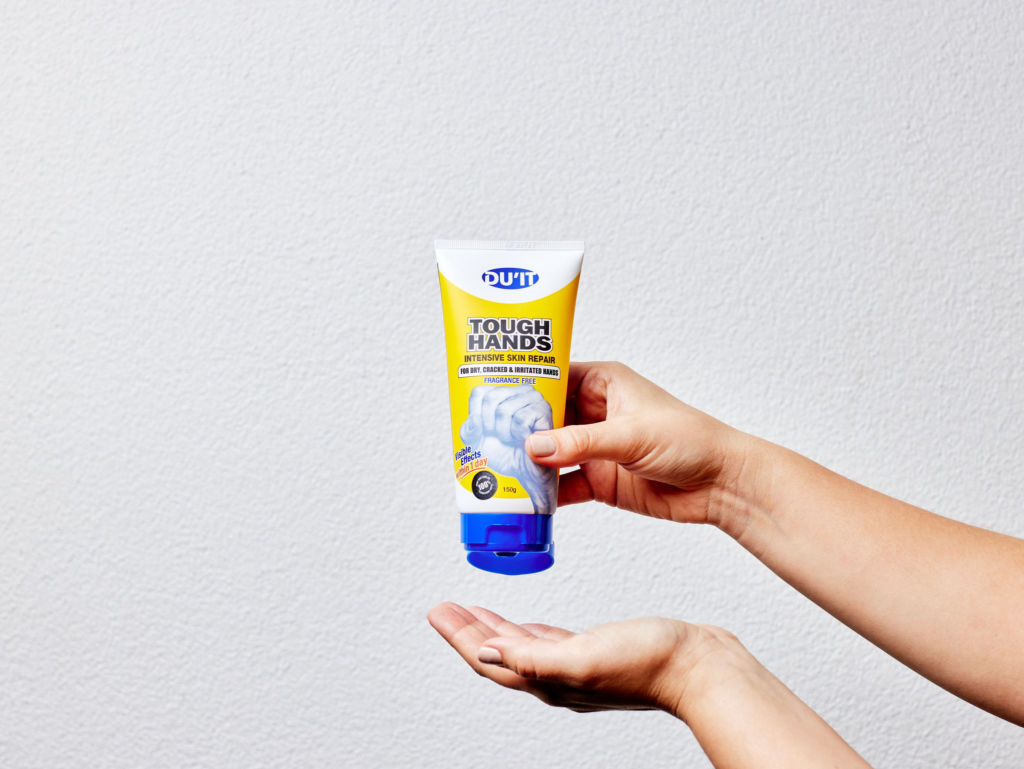 Recommended by Diabetes Australia and the Australian Eczema Association, DU'IT Tough Hands Fragrance Free is clinically proven to relieve dry, cracked, itchy and irritated hands with visible effects within 1 day. Free from parabens, petrolatum, mineral oil, fragrance and other irritating ingredients, it's specially designed for dry, sensitive and eczema skin.
The active ingredients that make this hand cream a go-to for many people (whether it's to treat eczema or dry skin) are 10% urea, natural AHAs, dimethicone and vitamin E. Urea is a humectant that keeps your skin moisture by drawing water from the deeper layers of your skin and the air. With regular use, it also improves the barrier layer and helps epidermal cells regenerate more efficiently. Furthermore, Tough Hands Fragrance Free is also enriched with vitamin E and dimethicone. In addition to its ability to protect the skin against oxidative stress, it also an anti-inflammatory active that can alleviate the dryness, itching, and flaking associated with eczema
"This is the best dry skin hand cream on the market. I've been using this product for ages now and it's the best I've ever tried. I will probably never change. I suffer from dermatitis – eczema on my hands and fingers and they often cause me a lot of pain especially during the winter. Because of that my hands and more so my fingers often get really dry due to constant washing and hand sanitiser since covid. I have found this product is an amazing fix, and it truly does work miracles overnight. It absorbs pretty quickly and is not at all oily or greasy. You will find within only one day of use your hands will be almost back to normal. It leaves them feeling smooth and crack free again. I use it every night without fail before I go to bed and during the day when my hands flare up. I won't lie to you, my hands do still get cracked during the winter but it is mainly human error due to me not applying the DU'IT hand cream soon enough. This is seriously without a doubt the best hand cream I have ever used and I keep on repurchasing it again and again. I cannot praise the DU'IT Tough Hands Fragrance Free enough. It really is a great product and I especially like that it is Australian made." – Beauty Heaven, Mollygirl
---
DU'IT Tough Hands Fragrance Free 150g
DU'IT Tough Hands Fragrance Free intensive hand cream is a clinically proven, intensive strength hand cream for dry hands that works to seal cracks, replace lost oils, condition the skin and form a protective barrier to keep hands in top condition. It repairs dry, rough, cracked, irritated and calloused hands, with visible effects in 1 day. Especially designed for sensitive skin, it contains no nasties and is Australian made and owned.
It's Australia's No.1 hand cream* (IRI data, Grocery & Pharmacy, 2021)