Regardless of gender, moisturisers are essential for maintaining healthy skin. Times are changing. Nowadays, cleansing and shaving are no longer the only skincare regimen for men. According to a recent report into the male grooming sector by market research firm Mintel, over half (58%) of men aged 18-24 and almost two thirds (63%) of those aged 25-34 now use a moisturising product.
If you find your skin is dry, rough and cracked, it's crucial to use an ultra-hydrating, rich and nourishing cream that won't only act as a quick repair, but will also lock in moisture. Keep reading to learn more about men's skincare along with the list of the best moisturisers for men that you can buy.
---
Do men really need skincare products?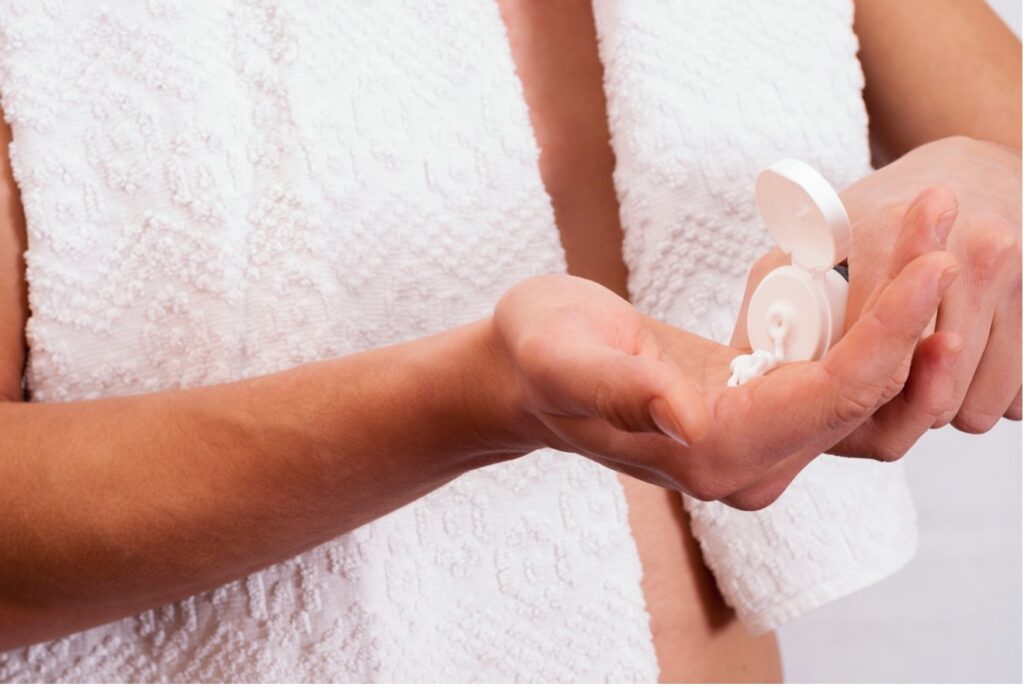 A healthy skin barrier, the epidermis, is a key to obtaining hydrated, glowing and even skin. Your skin's epidermis is covered with a fine film of water and lipids. This film keeps your skin feeling smooth or moisturised.
However, men generally tend to ignore their skin as most of them do not use sunscreen for protection, making it's more vulnerable to pollution and UV rays. If the epidermis is damaged by UV rays, it is unable to hold onto enough natural moisture. The skin will eventually lose elasticity and appear dry, rough, and flaky. That's why moisturising for men is important too. They act as a protective barrier on your skin's surface to keep your skin stay healthy.
The main benefits of moisturiser include:
Protection – Skin can only perform its task as the body's protective barrier if it has sufficient moisture.
Prevents Drying Out – Skin lipids regulate moisture balance and minimise water loss. This stops skin from becoming tight and dry.
Regeneration – Without moisture in the skin, the message to build new skin cells cannot be properly transmitted.
Elasticity – Without water in the skin, every small movement or vibration would make the skin tear.
---
Best Moisturisers for Men
If you're ready to add a moisturiser to your skincare routine, check out our top picks below to find the right products for your skin concerns.
1. Best moisturiser for men's hands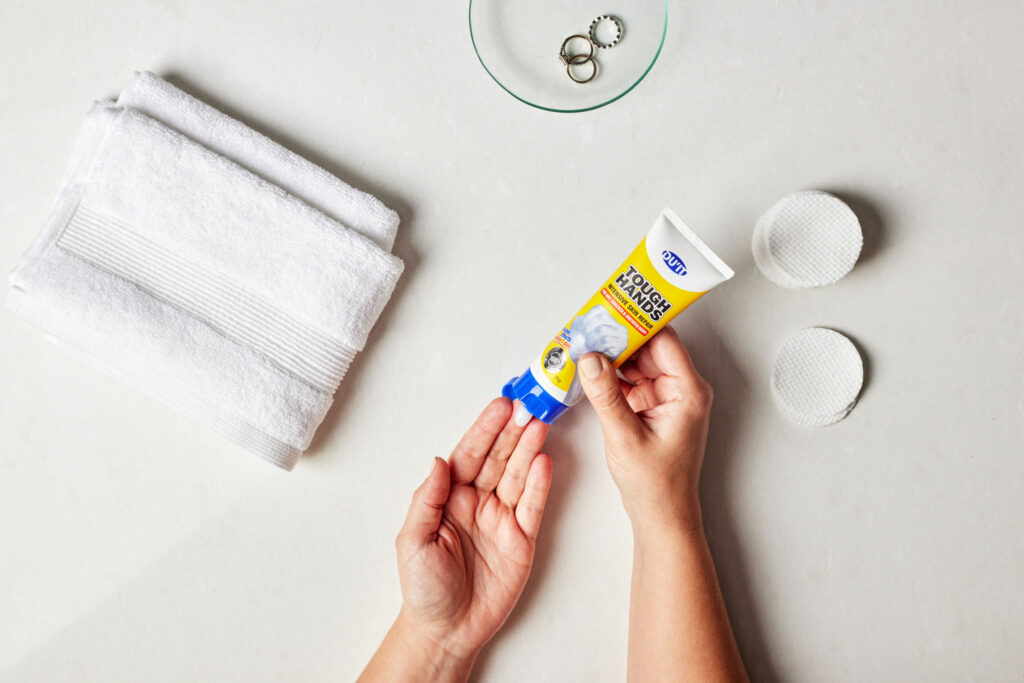 Some products are classics for a reason—items you buy again and again because they work well. Our Tough Hands is Australia's No.1 hand cream* (IRI data, Grocery & Pharmacy, 2021). It is a long-lasting and ultra-nourishing hand moisturiser for repairing dry, rough and cracked hands.
Scientifically developed with 10% Urea, Vitamin E and Natural AHAs, Tough Hands intensive hand cream is clinically proven to seal cracks, strengthen skin's natural moisture barrier, lock in moisture with visible effects within 1 day. It also contains dimethicone, which acts to coat your hands with an invisible protective layer that provides intensive, long-lasting hydration. 100% free from any nasties, making it perfect for men with all skin types, even including the most sensitive skin.
"After washing my hands constantly and starting to get rough hands. I was looking for something that wasn't hospital grade but strong enough to lock the moisture back into my hands, and they feel so soft. I found this at the supermarket at a great price. It doesn't have a strong scent either, which is what I prefer." – Miramarmari, Beauty Heaven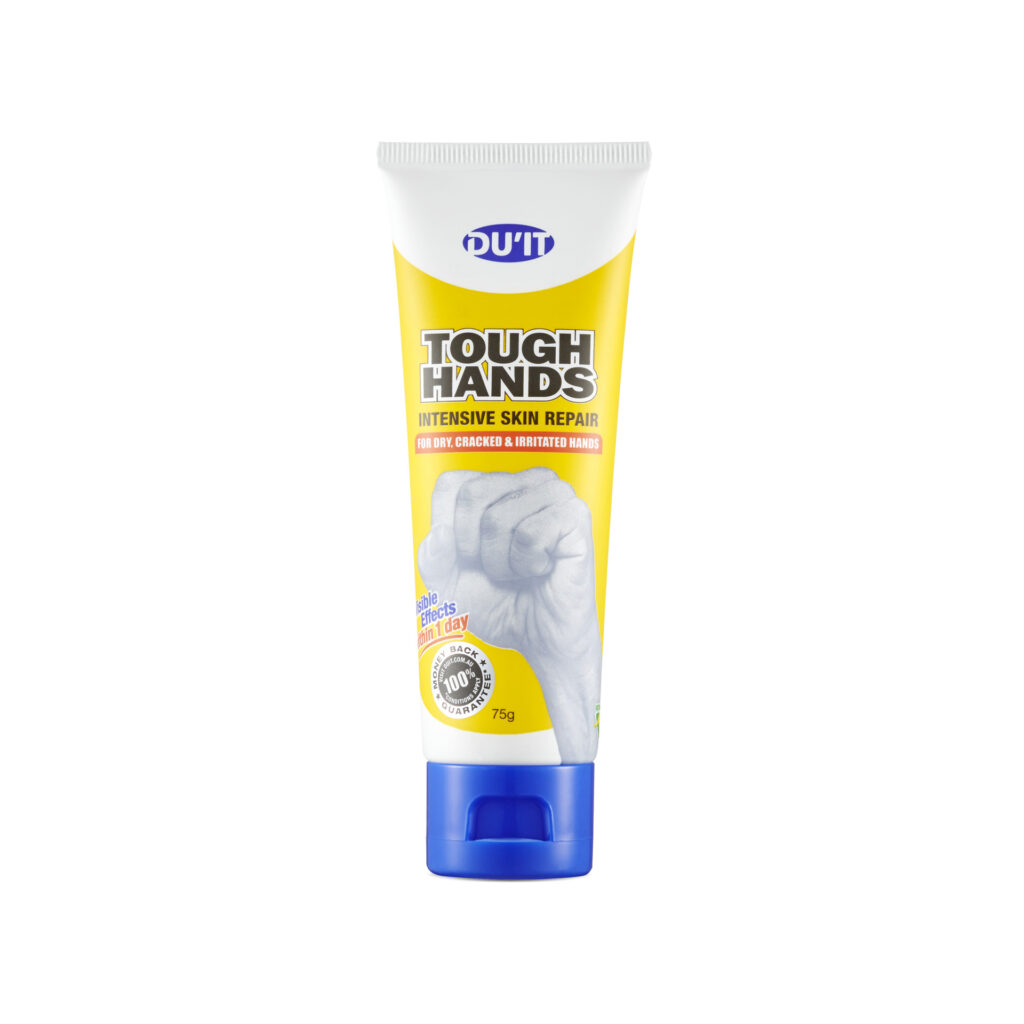 DU'IT Tough Hands 75g
DU'IT Tough Hands is a clinically proven, intensive strength hand cream and hand moisturiser for dry hands that works to seal cracks, replace lost oils, condition the skin and form a protective barrier to keep hands in top condition and repair dry hands.
---
2. Best moisturiser for men's feet
Our Foot and Heel Balm Plus bears thousands of five-star ratings, plus it comes favoured by many podiatrists for its efficiency. This fast-absorbing, non-greasy cream, with 25% urea and natural AHAs, repairs and moisturises dry, rough feeling feet. It's clinically proven to gently strip away hard calluses, restore the skin's moisture and shield it from moisture loss. Your feet will look instantly healthier and feel like silk within only one day. 100% Aussie owned and made. It's suitable for all skin types!
"Many thanks Beauty Heaven for choosing me to trial this amazing product. I have suffered from foot problems for most of my 76 years, corns calluses and rough, cracked heels at various times and have never found any product so effective. I had an operation on my toes 18 years ago and the scars are often quite itchy, this miracle cream has fixed that. I apply the non-greasy cream (it's transparent and very light) morning and night – the directions actually say 3 times daily – then put on some socks. The cream feels great, is absorbed almost immediately and leaves my feet with a pleasant tingling cool feeling, rather like mint, The results have been astonishing, and my feet and I thank Beauty Heaven for the opportunity to discover this cure for my lifetime worry, DU'IT will appear on my shopping list whenever the tube starts to empty – I'm a satisfied customer for life!" – Simone Gee, Beauty Heaven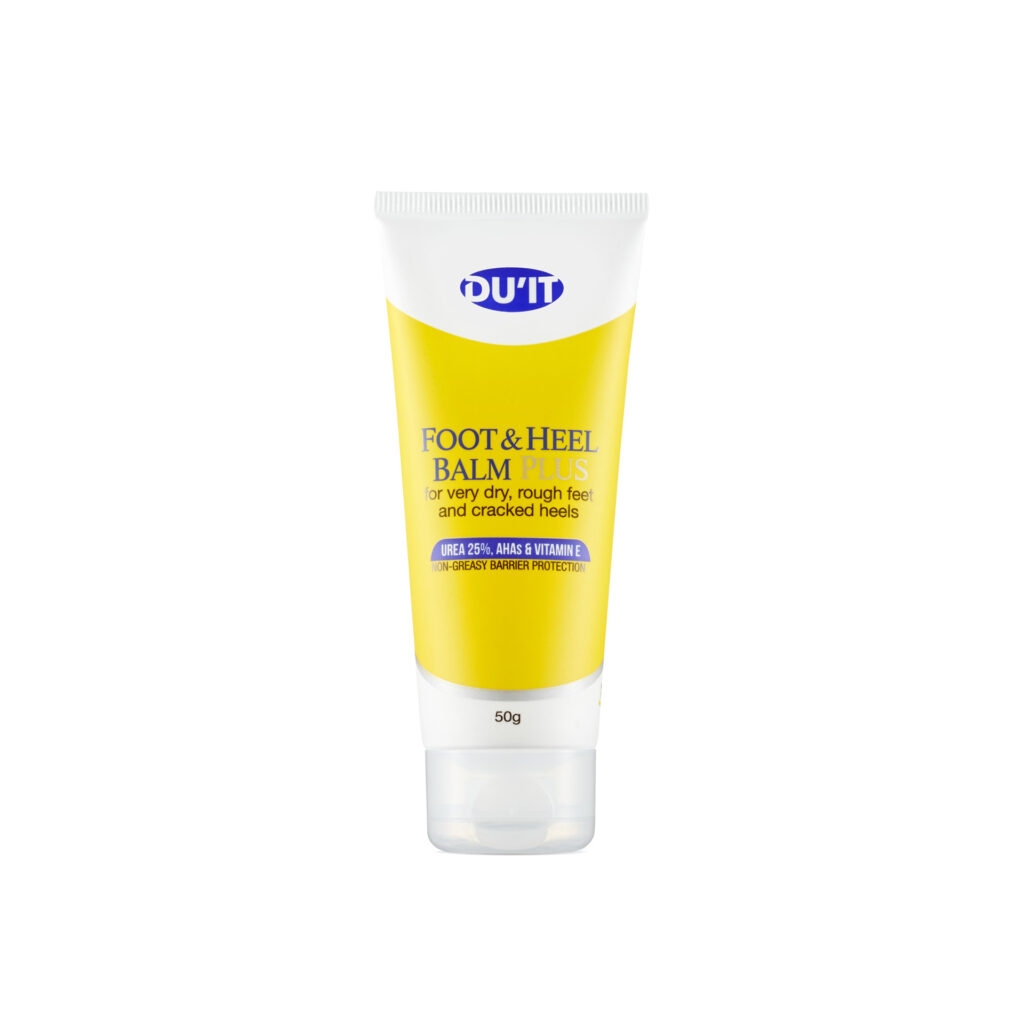 Foot & Heel Balm Plus 50g
Visible effects within 1 day, DU'IT Foot & Heel Balm Plus is an intensive heel balm formula containing 25% Urea that helps repair cracked, dry heels.
This foot cream is clinically and dermatologically tested to effectively rehydrate, soften and protect feet, giving you soft, smooth, healthy feet.
SKINCARE FINDER
Still not sure what DU'IT product is best for you? Use our skincare finder and get 10% off your next purchase.