Who doesn't love the feel of sunshine! While we enjoy lying on the beach, our skin might not be so happy. As summer sets in, more skin irritation starts to appear. Unbearable heatwaves, UV rays, sweats and air conditioning… The Australian summer season can be a real hard time for our skin. Here are some of the best Australian made skincare products recommended by dermatologists to help your skin get through even the hottest of summer days.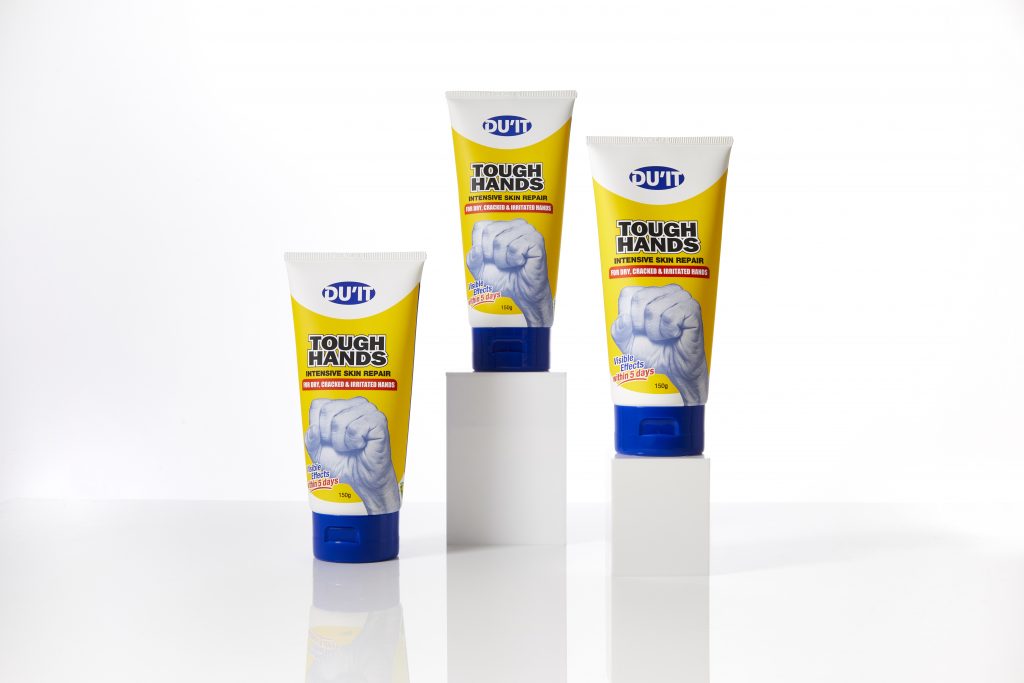 Tough Hands intensive hand cream is a dermatologist-recommended hand moisturiser designed for extra dry skin. As we use and wash our hands so much these days, the natural protective layer becomes weaker, and so does its moisture-retaining abilities. Tough Hands hand cream has an effective formulation designed by scientists. It contains skin conditioners including 10% UREA. UREA is a multi-functional ingredient proven to moisturise, strengthen and smooth the skin.
Peeling palm visibly improved after 1 day of use
For people working as with their hands, such as tradies, healthcare professionals and bakers, your hands are regularly exposed to all types of threats such as detergents, chemicals and tools. They leave you with split fingertips, rough palms and cracked skin. With specially added antimicrobial ingredients tea tree and lemon myrtle extracts, Tough Hands hand cream can help soothe irritation and seal cracked skin. It provides fast relief to dry, irritated skin with visible effects in 1 day. Tough Hands intensive hand cream is ranked No.1 in Australian pharmacies. It is one of the best unisex hand creams made in Australia.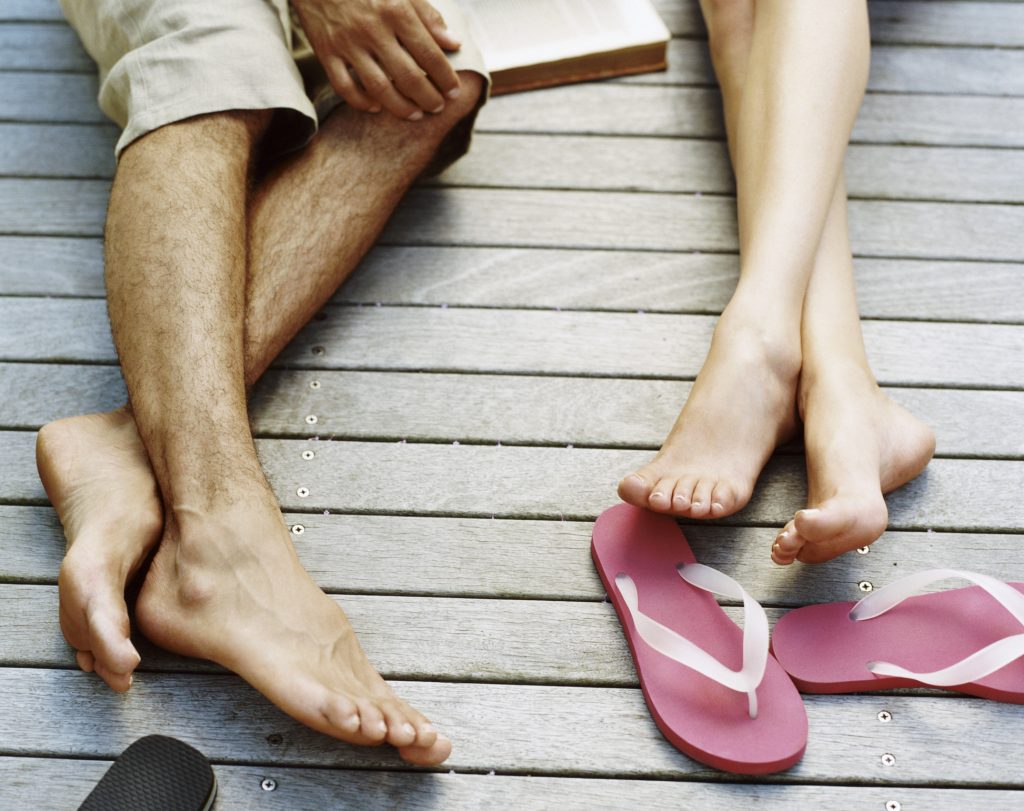 Speaking of summer, many of us may enjoy getting to wear flip flops and sandals. Walking in flip-flops, sandals or even bare feet for extended periods, however, increases the risk of foot pain, soreness and discomfort. It can also cause skin issues. The thin piece of rubber constantly rubbing against the skin can irritate your feet and heels, leading to irritation, cuts and blisters. In some cases, your feet can pick up bacteria from the pool or beach, cause skin infections.
Our Roll-on Heel Balm provides a simple solution to dry and rough heels. With its easy-to-use roll-on design and screw-on cap, this little bottle of foot care gel provides instant hydration to your feet wherever you go with no mess. It contains AHAs, a gentle and effective natural exfoliator that works to dissolve dead skin cells build up on your heels and toes. Its gel texture is absorbed quickly, leaving your feet smooth and hydrated.
Like all our other products, Roll-on Heel Balm is 100% free from nasty ingredients and suitable for people with sensitive skin. It is a foot care product recommended by podiatrists and Diabetes Australia.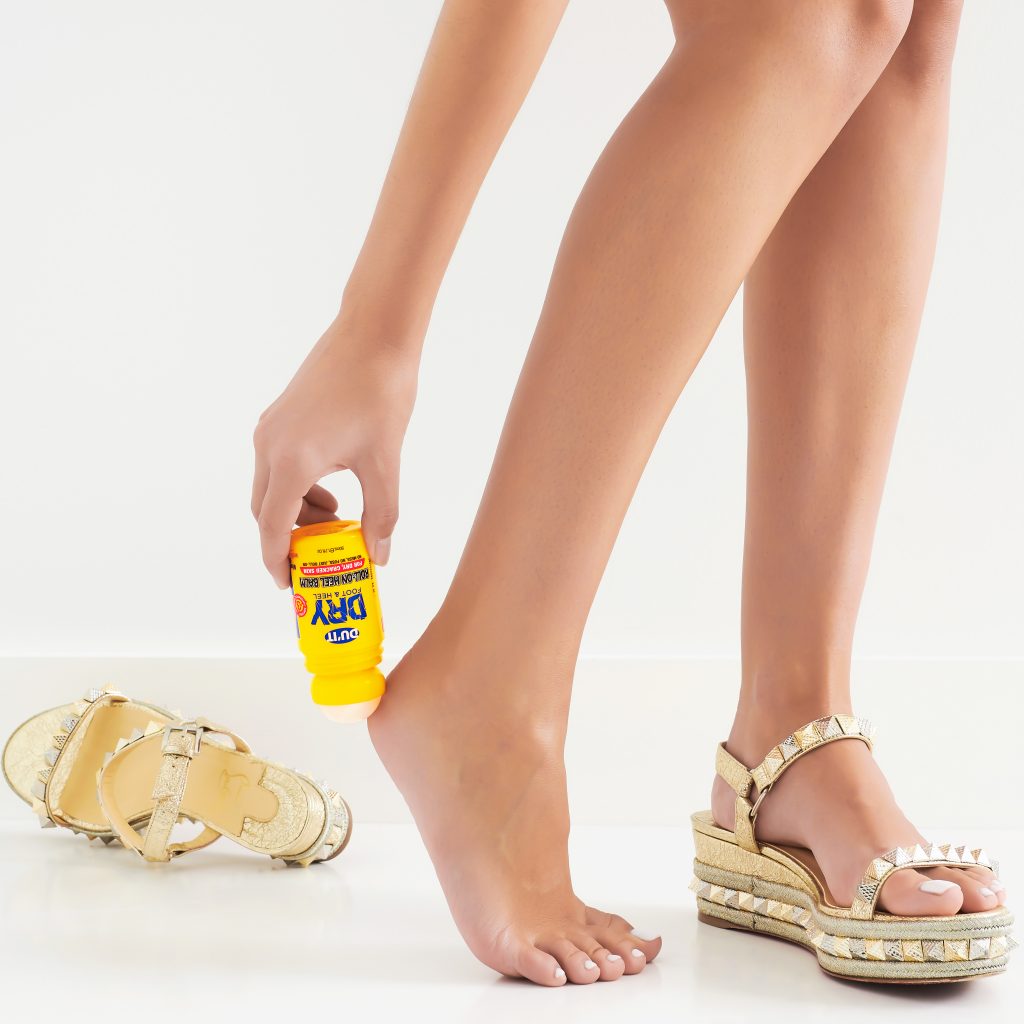 "As a person who suffers from dry, cracked big toes, it was wonderful to try this amazing product. The gel is quickly absorbed, and it has this non-greasy texture. Its roll-on device can be easily applied, and it leaves my toes feeling hydrated and smooth and smelling beautiful. This effective gel-cream was a great relief to my dry, cracked toes and heels. Its attractive bright yellow tube is clearly labeled, and the product is made in Australia. How fantastic! Plus, there's nothing harmful added in the gel."  – Ingrid Smith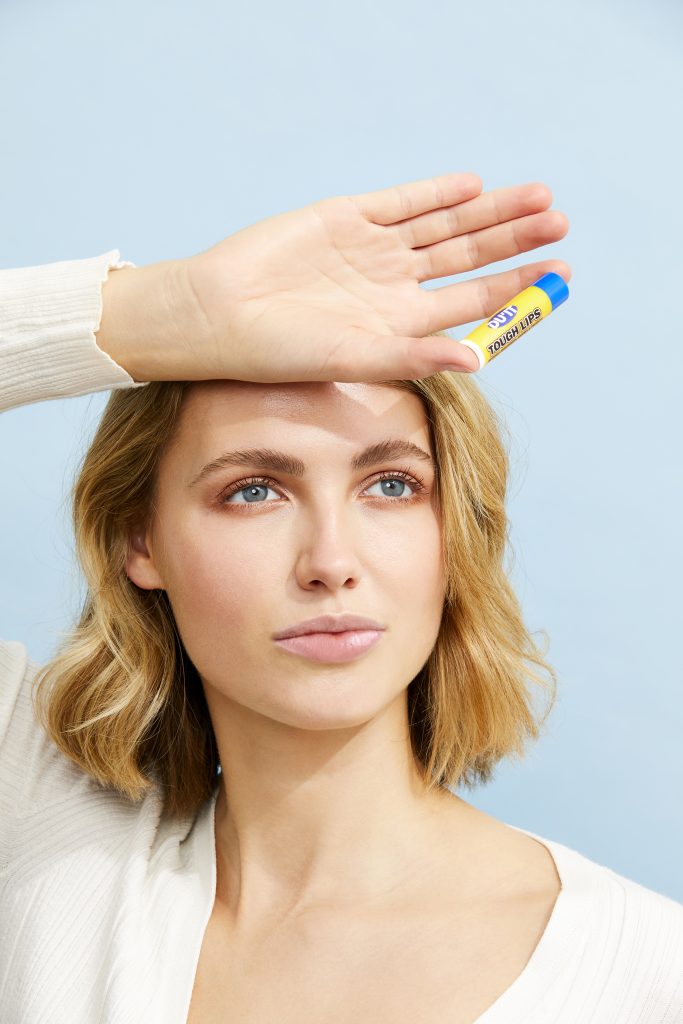 Last but not least, don't forget your lips. As our lips have one of the thinnest parts of our skin, making them more prone to dryness and irritation. Good lip care involves more than licking your lips! In fact, licking or picking your lips only makes them more chapped and inflamed. Our Tough Lips intensive lip balm is made with heaps of moisturising ingredients, including shea butter, beeswax and panthenol. It instantly nourishes dry, chapped lips, leaving them soft and protected all day long.
What's unique about this lip conditioner is that it contains grape seed oil, a powerful antioxidant. Yes! Your lips need antioxidants, too. It works to defend the skin against UV damage and repair sun-burnt lips.
Don't let sweats, excessive oil and sun exposure ruin your perfect summer. Add these dermatologist-recommended products to your summer skincare routine and keep your skin healthy this beach season. Available at our e-shop.