Skin is the largest organ in our body and plays multiple key roles including protection, water and electrolyte balance, thermoregulation, immune response and homeostasis. When it comes to skin goals, one keyword that's often overlooked is skin hydration. If our skin isn't getting enough moisture, the skin will lose its elasticity and often become dry, itchy and flaky. Dry skin can even accelerate the appearance of fine lines and wrinkles. In today's article, I'll deep dive into the benefits of hydrating your skin along with the best moisturiser that you can buy.
---
3 Main Benefits of Skin Hydration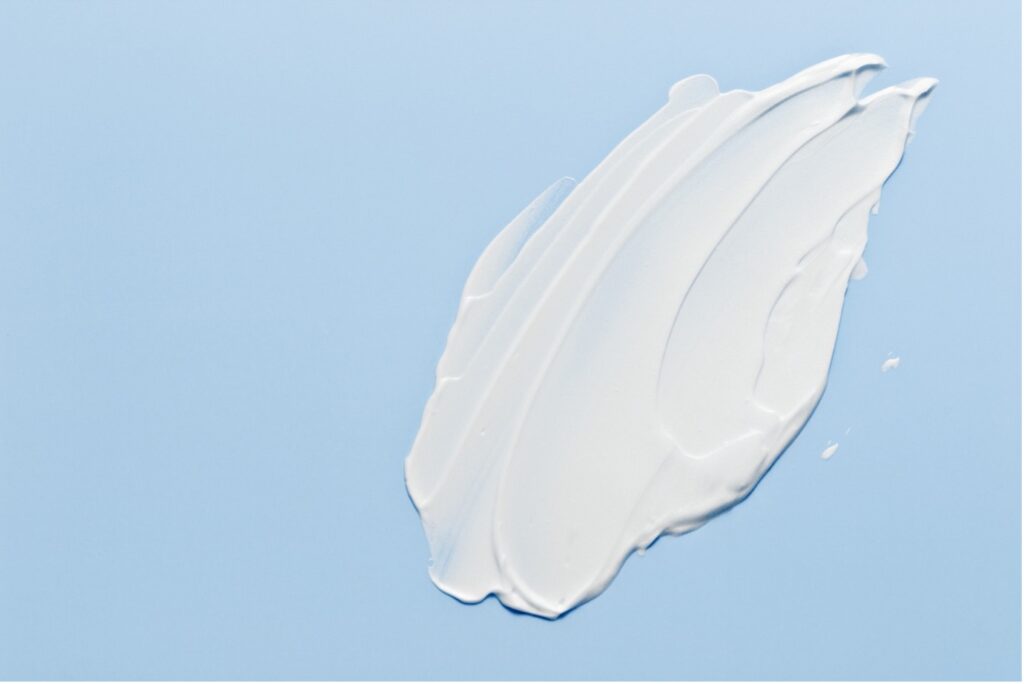 When you have dehydrated skin, it likely means your skin's barrier has become compromised which can make already-irritated skin feel itchy, uncomfortable and prone to infection. The skin barrier is the first line of defence between you and the outside world – a strong barrier helps keep your skin hydrated, fight off irritants, and prevent bad bacteria from thriving. Choose skincare products that incorporate skin-repairing ingredients such as Probiotics, they can help support the skin's natural bacteria. These bacteria are essential to keeping the skin barrier healthy. Probiotics can encourage the growth of 'good' bacteria to prevent the 'bad' bacteria from taking over your skin's microbiome and causing dry or dehydrated skin, acne-prone skin and other combination skin type issues. Healthy microbiome bacteria help form the skin's protective barrier, making it plump, firm and radiant.
Prevent Exacerbation of Skin Conditions:
In extreme cases, when skin loses its ability to hold moisture, the skin may become extremely dry, inflamed, and even cracked. Look out for humectant or water-binding ingredients like Urea, it can prevent exacerbation of skin conditions. Urea works by forming a protective layer over the surface of your skin to lock vital moisture in. Layering on Urea products and natural oils can help retain moisture and frequent application can seal cracks and help skin's moisture levels remain balanced.
Supplementing with hyaluronic acid can also help improve the appearance and texture of your skin. Hyaluronic acid is found in your skin, where it binds to water and helps keep your skin soft and hydrated. Aside from the natural ageing process, factors such as sunlight, cigarette smoke and pollutants can reduce the quantity in your body. Using hyaluronic acid in skin care or supplements can help hydrate skin and prevent the skin from losing its elasticity. It's important to eat hydrating foods that are high in essential fatty acids, antioxidants, and water density as well if you want to achieve plumper skin. Many of these, it turns out, can be found in our daily diets. But if you've been feeling a little dry lately, you may want to increase your intake to hydrate your skin. These include cucumber, cilantro, as well as apple cider vinegar.
Slow Down the Signs of Ageing
When your skin is dry and not sufficiently moisturised, not only is the natural skin barrier compromised, but wrinkles also become noticeably visible. Such a state of ageing dry skin renders the skin more susceptible to damage and further aggravates the problem of premature ageing. When you apply moisturisers as part of your skincare routine, they can plump fine lines as they add water to the skin, remove dead skin cells and make wrinkles appear less noticeable. The best wrinkle creams contain ingredients like Grape Seed Oil, Kakadu Plum and Niacinamide. These ingredients work in combination to hydrate, plump, defend against environmental aggressors and reduce the appearance of fine lines and wrinkles, and keep your skin texture smooth and glowing.
SKINCARE FINDER
Find the best DU'IT skincare product for you. Use our skincare finder and get 10% off your next purchase.
---
The Best Moisturiser On The Market For Hydrated Skin
It's never too early nor too late for skincare. If you like your skincare routine to be as simple as possible, you can rely on body moisturiser from head to toe.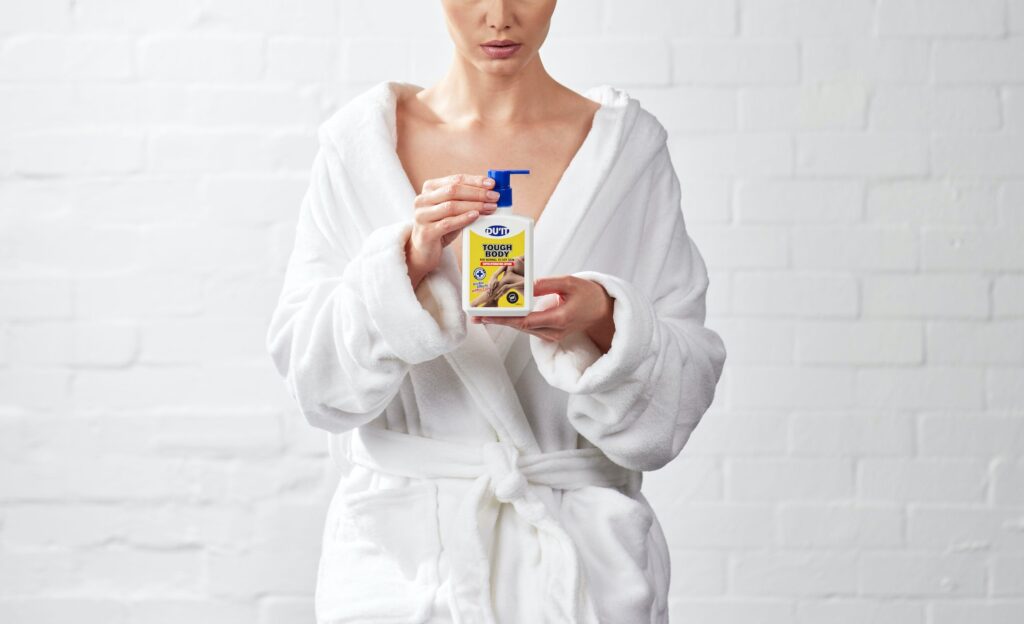 Try our NEW Tough Body Probiotic Body Lotion! The non-greasy and lightweight body lotion is enriched with Probiotics, Urea, Niacinamide and Kakadu Plum to strengthen the skin's barrier, lock in moisture, smooth fine lines and correct uneven skin tone, leaving the skin feeling velvety soft and supple. Suitable for all skin types, including sensitive or oily skin. It's clinically proven to deliver visible results within 1 day.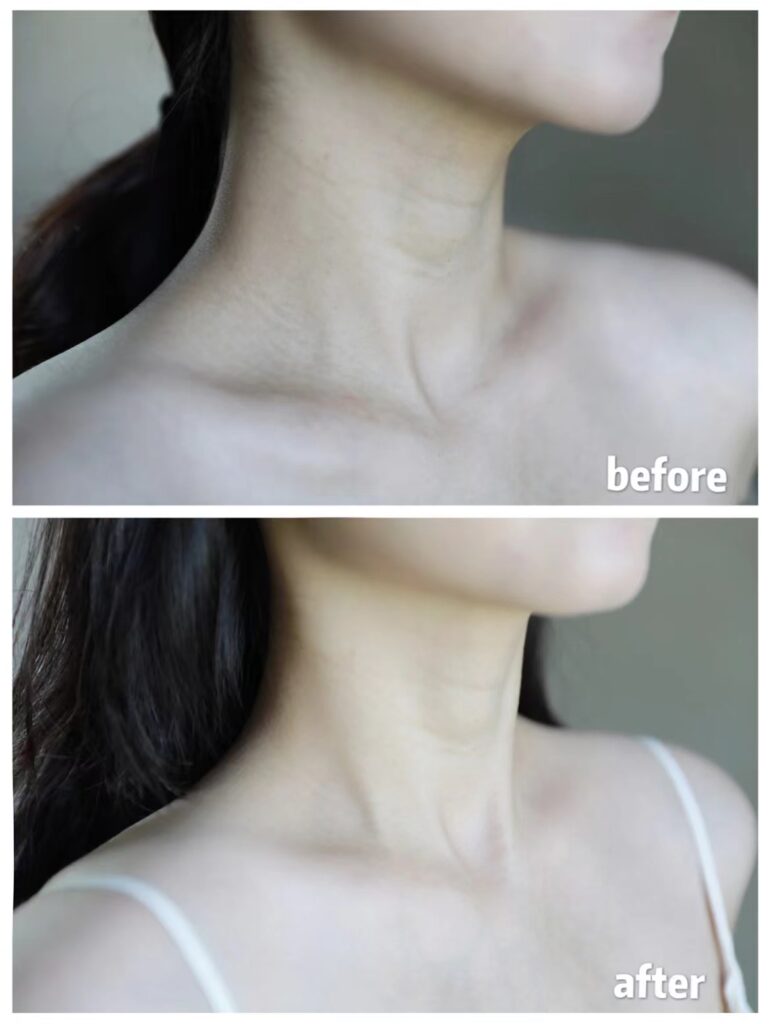 "This is the best body lotion I have ever tried! This creamy formula is so hydrating and absorbs so well making my skin feel so soft. It even visibly helped repair the wrinkles on my neck. PLUS, it smells divine. I've recommended it to so many people. Thanks, DU'IT for developing this cream!" – Tracey, Verified Buyer, NSW
DU'IT Tough Body 300g
Reactivate skin radiance with our lightweight body lotion and daily body moisturiser. Tough Body rejuvenates, re-firms and moisturises. It is a non-greasy formula that's supercharged with a potent combination of moisturising, antioxidant and brightening actives.