We all love Valentine's Day, not just because it is the most romantic day of the year, but also that it gives you the perfect opportunity to celebrate your love for important people. Red roses can never be too tacky, but you might also want to try something more thoughtful. Whether it is your partner, family or friend, they will love the ideas below.
Take your loved one to his/her favourite restaurant.
It does not have to be a fancy restaurant. Enjoy a lovely night out together at this café where you first dated, or a cute little eatery offering his/her favourite dessert.
Tickets to a great show
Spend some quality time with your special other at a musical, dance or movie is always going to make unforgettable memories.
Take a baking class together
A V-day chocolate cake is a great idea. Baking it together is a better one. Spend time together learning new skills can be fun and romantic at the same time.
Your other half deserves some extra care
Last but not least, don't forget to give his/her hardworking hands a little treatment. Pamper them with Australia's bestselling hand cream.
DU'IT Tough Hands and Tough Hands for Her
Tough Hands range from Australian's functional skincare expert DU'IT is your ultimate dry skin saviour. Scientifically formulated with heaps of active ingredients to fix dry and rough skin conditions, Tough Hands and Tough Hands for Her are clinically proven to provide visible effects in just 1 day!
Natural AHAs gently removes thickened skin and callouses and encourages skin renewal.
Urea deeply nourishes dry skin and instantly softens the skin.
Vitamin E promotes skin healing, replenishes stressed hands and reliefs irritation.
Dimethicone seals in moisture and keeps the skin deliciously soft throughout the day.
Lemon Myrtle and Tea tree are antimicrobial agents to treat minor cuts and infections.
What's more, Tough Hands for Her is packed with peptides, panthenol and niacinamide, giving you soft, luminous and younger-looking hands.
Grab your Valentine's Day hand care gifts today. It is never too late to spoil your loved ones.
Available from your nearby pharmacies, supermarkets and our DU'IT e-shop.
---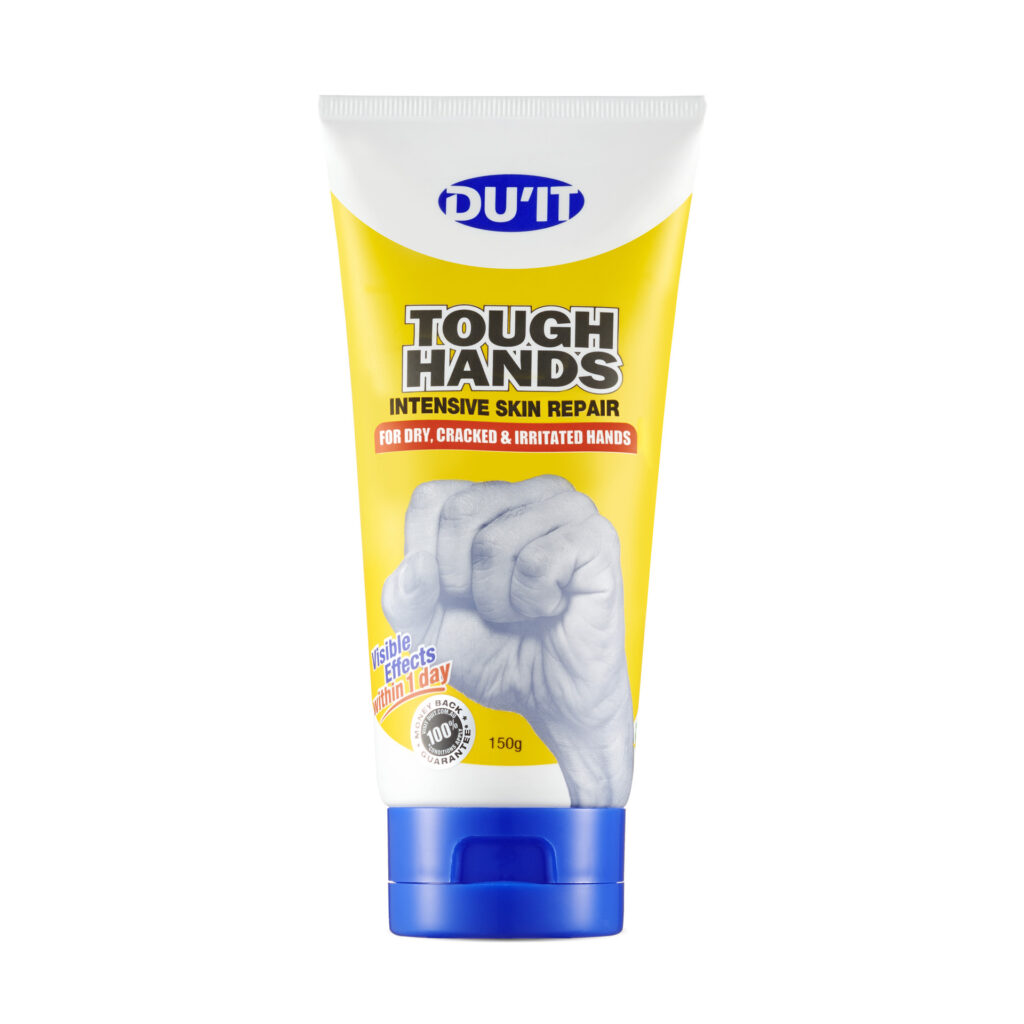 DU'IT Tough Hands 150g
DU'IT Tough Hands is a clinically proven, intensive strength hand cream for dry hands that works to seal cracks, replace lost oils, condition the skin and form a protective barrier to keep hands in top condition.
It's Australia's No.1 hand cream* (IRI data, Grocery & Pharmacy, 2021).
Repairs dry, rough, cracked, irritated and calloused hands, with visible effects in 1 day. It's non-greasy, made in Australia and contains no nasties.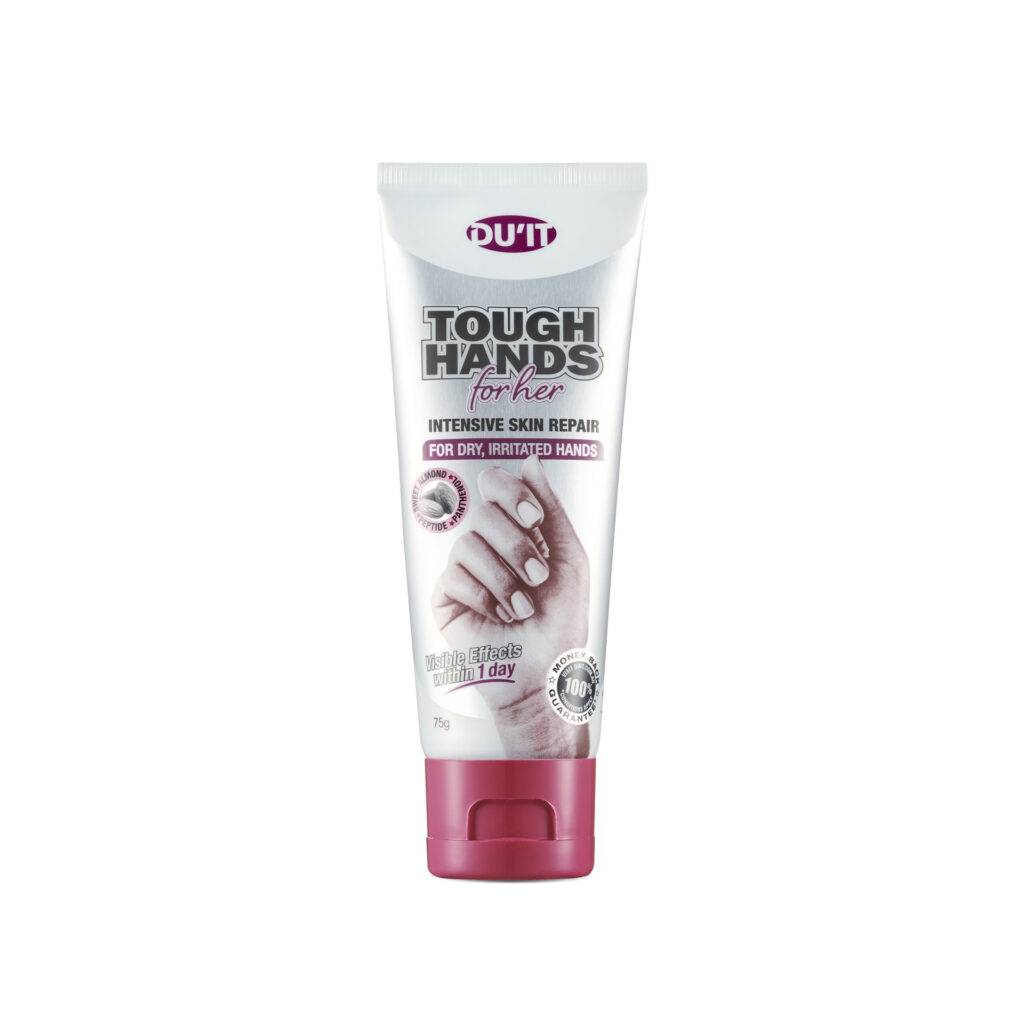 DU'IT Tough Hands for Her 75g
DU'IT Tough Hands for Her hand cream and moisturiser is a clinically tested anti-aging dry skin hand cream for tired, overworked hands. Repairs, brightens and softens dry hands with visible effects in 1 day. It contains a powerful peptide complex that supports natural collagen and softens the appearance of fine lines and wrinkles, panthenol for firming and improving skin elasticity and niacinamide for increased skin radiance.