If you are a skin lover, you've probably heard of vitamin E skincare products. For more than 50 years, vitamin E is touted as one of the best anti-aging and moisturising ingredients on the market, which is why it has been widely used in creams and serums.
We all know that vitamin E is good for your skin, but few people could tell you why it's so popular and what are the main benefits to your skin. Today, we'll explore everything you need to know about vitamin E, along with our favourite product picks.
What's vitamin E?
Vitamin E is the most prevalent fat-soluble antioxidant with eight different forms – tocopheryl acetate and tocopherol are most commonly found in skin-care products. Vitamin E has moisturising, cell generation, antioxidant, and protective benefits, which is essential for maintaining skin health and smoothness. Although most people ingest it through their diet (such as almonds, spinach, broccoli, or other certain fruits), there's no guarantee that it will directly benefit your skin. So, using a vitamin E filled product is the most direct way to reap these benefits.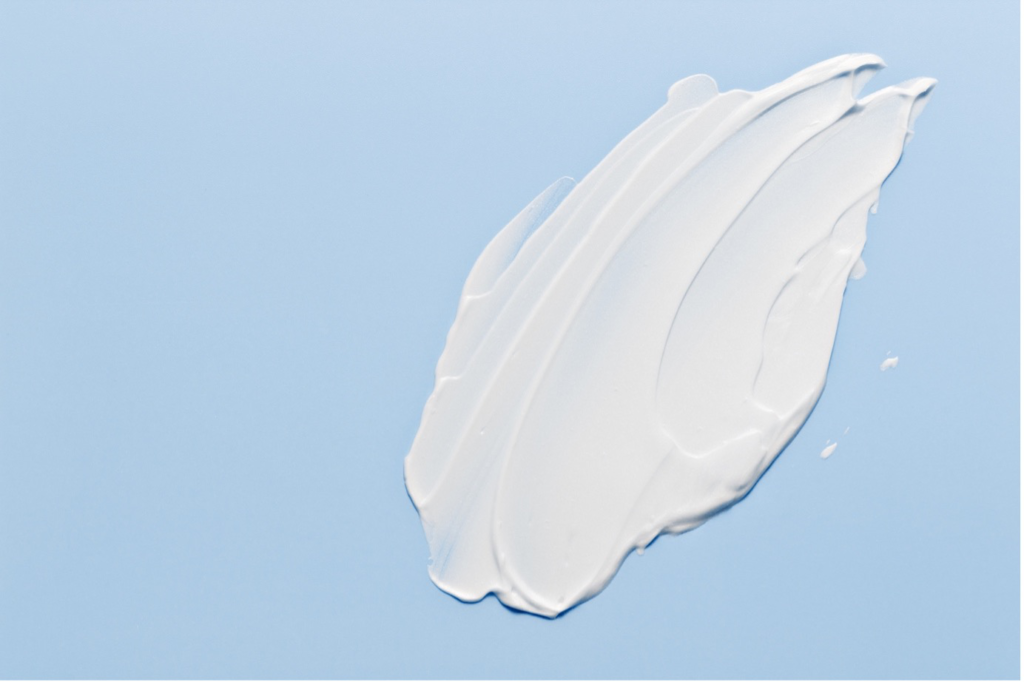 Main Benefits of Vitamin E
Antioxidant Protection
Vitamin E, also known as the most potent antioxidant, protects your skin cells against damages from free radicals. Like a fresh cut apple eventually turns brown, your skin experiences a similar oxidation progression when continuously exposed to UV lights and pollutants. It results in premature wrinkles, pigmentation, uneven skin tone and dull skin. Even worse, those effects often grow more and more noticeable over time.
Vitamin E has been scientifically proven to scavenge free radicals including hydroxyl, singlet oxygen and superoxide. That's why it became popular in the 1990s, when major beauty companies began to realise the effects of antioxidants on free radicals – after applying vitamin E products onto their skin, they notice a difference in their skin's firmness and texture. It can penetrate the deepest layout of the skin to encourage skin cell turnover and prevent fine lines, wrinkles and free radical's damage.
Hydration & Anti-Inflammatory Effects
Although it's championed due to its antioxidant properties, vitamin E also has a moisturising and healing effect that strengthens the skin barrier and prevents your skin from moisture loss, leaving your skin plumper and softer. Vitamin E can protect the skin's lipids and cell membranes by forming a barrier around cells to keep them healthy and hydrated. It enhances the skin's ability to bond with new moisturising molecules, and prevents existing hydration from leaving.
Additionally, Vitamin E has been considered an anti-inflammatory agent in the skin. The European Journal of Clinical Nutrition meta-analysis report in 2015 confirms vitamin E has anti-inflammatory properties and can help people living with inflammatory conditions. It significantly relieves the signs of skin inflammation such as UX-induced skin swelling, skin thickness and erythema. It's perfect for people with irritate and sensitive skin.
The best Vitamin E product in your daily skincare routine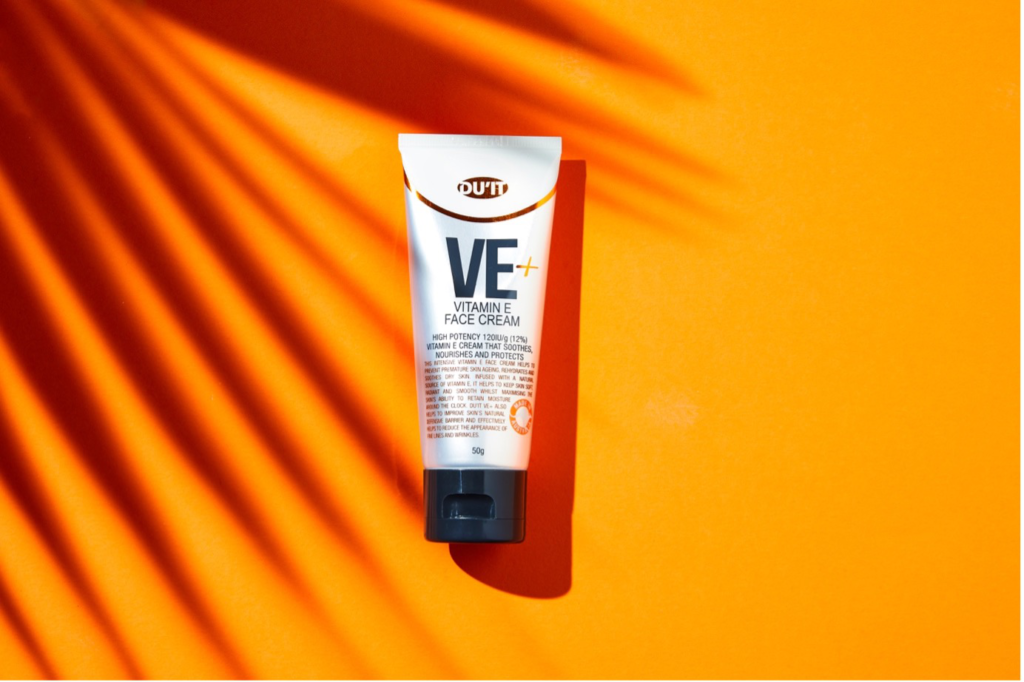 If you want to try Vitamin E skincare products, DU'IT VE+ Vitamin E Face Cream is a solid and affordable option. It's one of the highest concentrated 12% vitamin E face moisturisers – 6 times more than standard vitamin E cream. With its rich, fast-absorbing and no greasy texture, it effectively restores skin moisture, soothes irritated skin and counteracts free radical damages, leaving the skin soft and supple. Ideal for dry and sensitive skin, the ultra-nourishing facial cream is perfect to wear under makeup, that plumps and protects your skin for the whole day.
Here's what our customers have to say:
"It has a very gentle, almost invisible scent similar to that of a standard moisturiser. Because of the thick texture it does take a little massaging to get it to absorb but does so without leaving residue. And it doesn't feel heavy on the skin. It did leave my skin feeling nice and smooth. One thing I did like about the instructions is that it states it can be used under makeup. Some moisturisers are quite greasy after a while and your makeup can 'slide' off. I didn't find any issues with this happening. I first cleansed my face, used a clarifying lotion and then the DU'IT moisturiser. I did substitute it for my regular night cream and was pleased that I didn't wake up with dry, tight skin. You only need a small amount as a little goes a surprisingly long way. I was concerned that it might be a bit too rich for my skin but even after using it for a month the cream didn't increase any of my concerns that include sensitivity and rosacea. It's very affordable and will last for a while."- Lauren from Beauty Heaven