When you work hard, whether it's at the gym or the boardroom, it's only fair to expect great results – and it should be the same for the products you use, from the suit you wear to the equipment you work out with.
At DU'IT, we believe in no-fuss, top performance. That's why we've partnered with leading Australian tailors Oscar Hunt to help runners, yogis, and gym junkies find the best of the best – including expert advice on How to Suit Up If You Workout. Here's a rundown of the best gyms to go to in Sydney, and the best way to dress for a hard-earned physique.
98 Gym
Owned by mega star Russell Crowe, this Riley St gym is a functional training space set in a New York-style warehouse. 98 Gym has a great philosophy that strongly resonates with DU'IT: "We value integrity, persistence and hard work over aesthetics and ego. We build resilience."
Our Tough Hands Intensive Skin Repair is designed to repair and moisturise hands that work hard – sealing cracks, conditioning the skin and forming a protective barrier. Resilient, simple, and effective.
Fitness First, Bond St Platinum
Bond St Platinum is Fitness First's largest club in the CBD and a leading strength training facility. With 13 Olympic lifting platforms, a dedicated Mixed Martial Arts space and a new functional Freestyle training area, there are few better – and more convenient – places for city workers to test their strength on a lunchtime break.
For strength builders who don't skip leg day, Oscar Hunt recommends skipping skinny fit trousers and opting for a longer seat drop if more room is needed around the waist.
Speedo Fitness Club
Located in Bondi Beach, the home of sea, sand and activewear, this 24/7 health club is one of the trendiest spots to break a sweat. The club features innovative training spaces, modern equipment and sophisticated décor – and the only heated indoor lap pool in Bondi Beach.
Whether you're jumping in the pool, hitting the pavement for a run, or getting down to the beach, our Foot and Heel balm is a great way to hydrate, soften and protect active feet.
CREW
This boutique rowing studio is much more than just regular rowing – CREW partners High-Intensity Interval Training (H.I.I.T) with workstations focused on sculpting and strengthening exercises for a full-body workout.
For men with broad rower's shoulders, Oscar Hunt recommends softening upper torso with less structure through the shoulders of your jacket.
Xtend Barre
Located in the historic Dymocks Building, the Xtend Barre Studio is one of eight in Sydney that will have you stretching, bending and leaping in style. The studio classes combine pilates and dance, providing an engaging workout for lovers of strength, endurance, flexibility and cardio.
For men with a lithe, athletic shape, try a slimmer, more tailored finish from head to toe to flatter your form.
Products that work as hard as you do
The gym can be tough on your body, and can often cause dry, flaky skin and rough, bumpy calluses – not ideal when shaking hands in the boardroom. DU'IT products are designed for no-fuss performance. With a high percentage of active ingredients, our premium quality, locally-made range is expected to provide visible results within five days.
Both Oscar Hunt and DU'IT believe in refining the little details – it's those fine touches that testify to a man who takes care of himself in every way.
---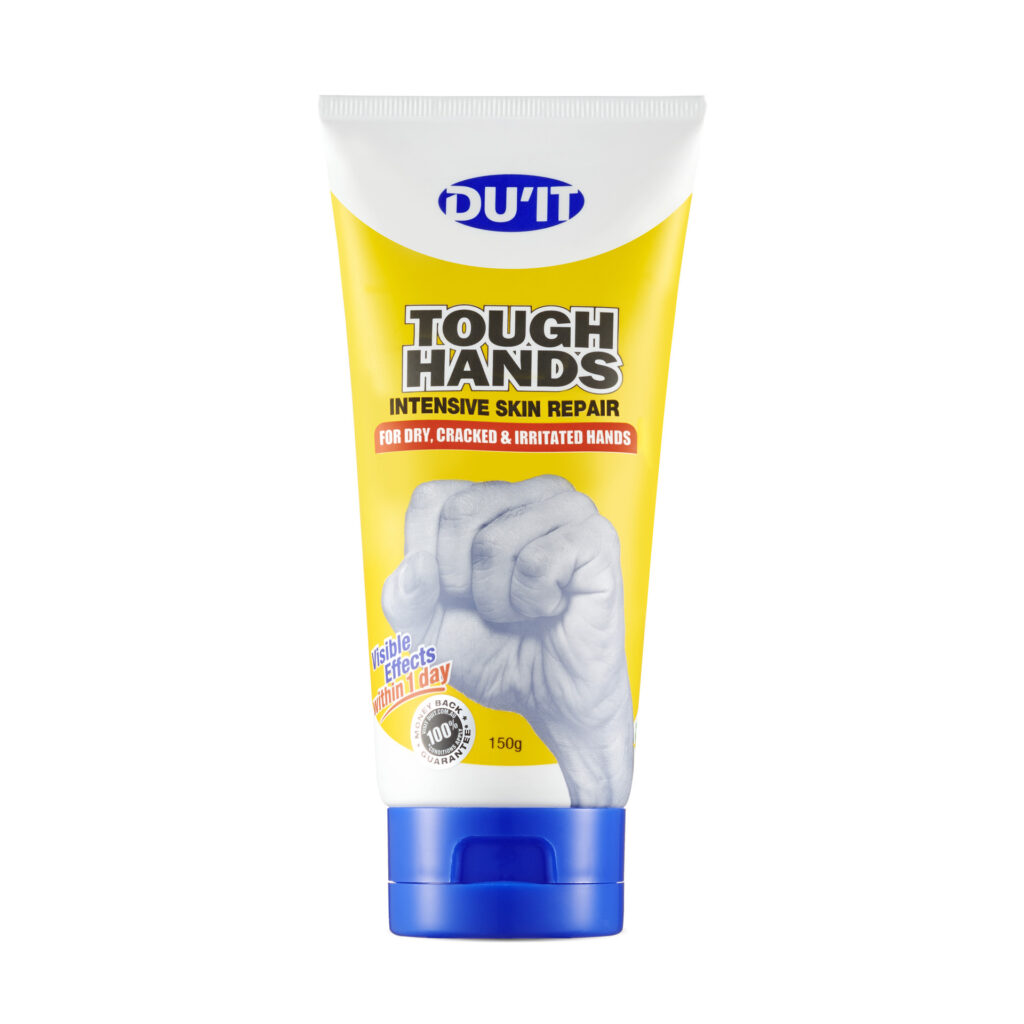 DU'IT Tough Hands 150g 
DU'IT Tough Hands is a clinically proven, intensive strength hand cream for dry hands that works to seal cracks, replace lost oils, condition the skin and form a protective barrier to keep hands in top condition.
It's Australia's No.1 hand cream* (IRI data, Grocery & Pharmacy, 2021).
Repairs dry, rough, cracked, irritated and calloused hands, with visible effects in 1 day. It's non-greasy, made in Australia and contains no nasties.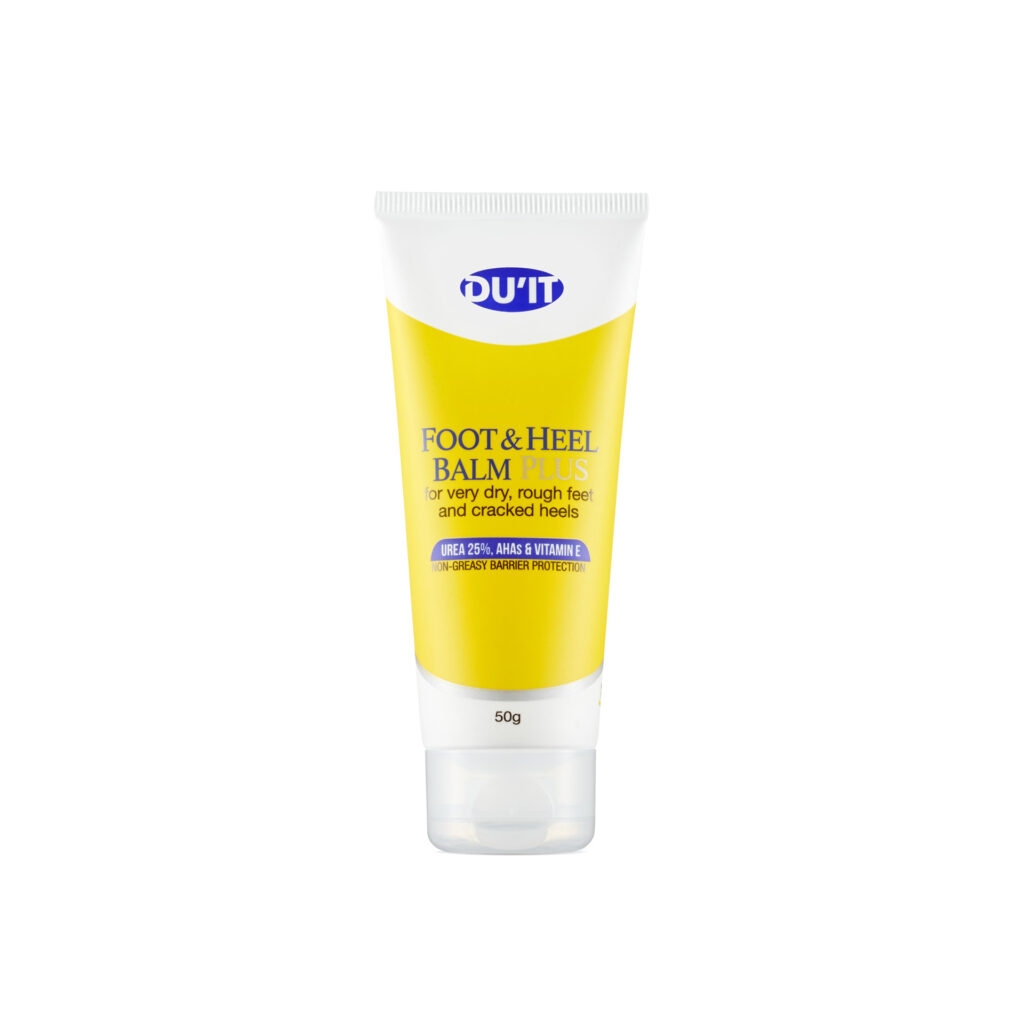 DU'IT Foot & Heel Balm Plus 50g
Visible effects within 1 day, DU'IT Foot & Heel Balm Plus is an intensive heel balm formula containing 25% Urea that helps repair cracked, dry heels.
This foot cream is clinically and dermatologically tested to effectively rehydrate, soften and protect feet, giving you soft, smooth, healthy feet.