As the temperature starts to drop, you might notice your skin looking and feeling different. Cold air and low humidity levels combined with hot showers and the use of heaters can really dehydrate your skin. Your skin usually becomes dry, raw and fragile during the winter season. So does your skin experience the below symptoms in winter?
Dry and flaky skin
One of the most common skin conditions that everybody has experienced is dryness. The lack of both oil and water can appear on different parts of the body – face, ears, hands, feet and elbows, which can make your skin feel tight and uncomfortable. The most common areas where dry winter skin occurs are dry hands, dry feet or dry and scaly legs.
Skin rash
Dry patches are often accompanied by rashes. A winter rash may include redness, swelling, itching, bumps, etc. It occurs when the skin loses too much moisture due to constant exposure to cold and dry air.
Winter acne
In the winter weather as your skin becomes dry, your body often responds by producing more natural oils. At the same time, as the skin's barrier gets fragile, your skin becomes less able to fight external bacteria, which contributing to acne and breakouts.
Other skin conditions
Dry air and low temperature pull out the moisture from your skin, but they can also damage your natural skin barrier and flare up conditions like eczema, seasonal allergies and rosacea.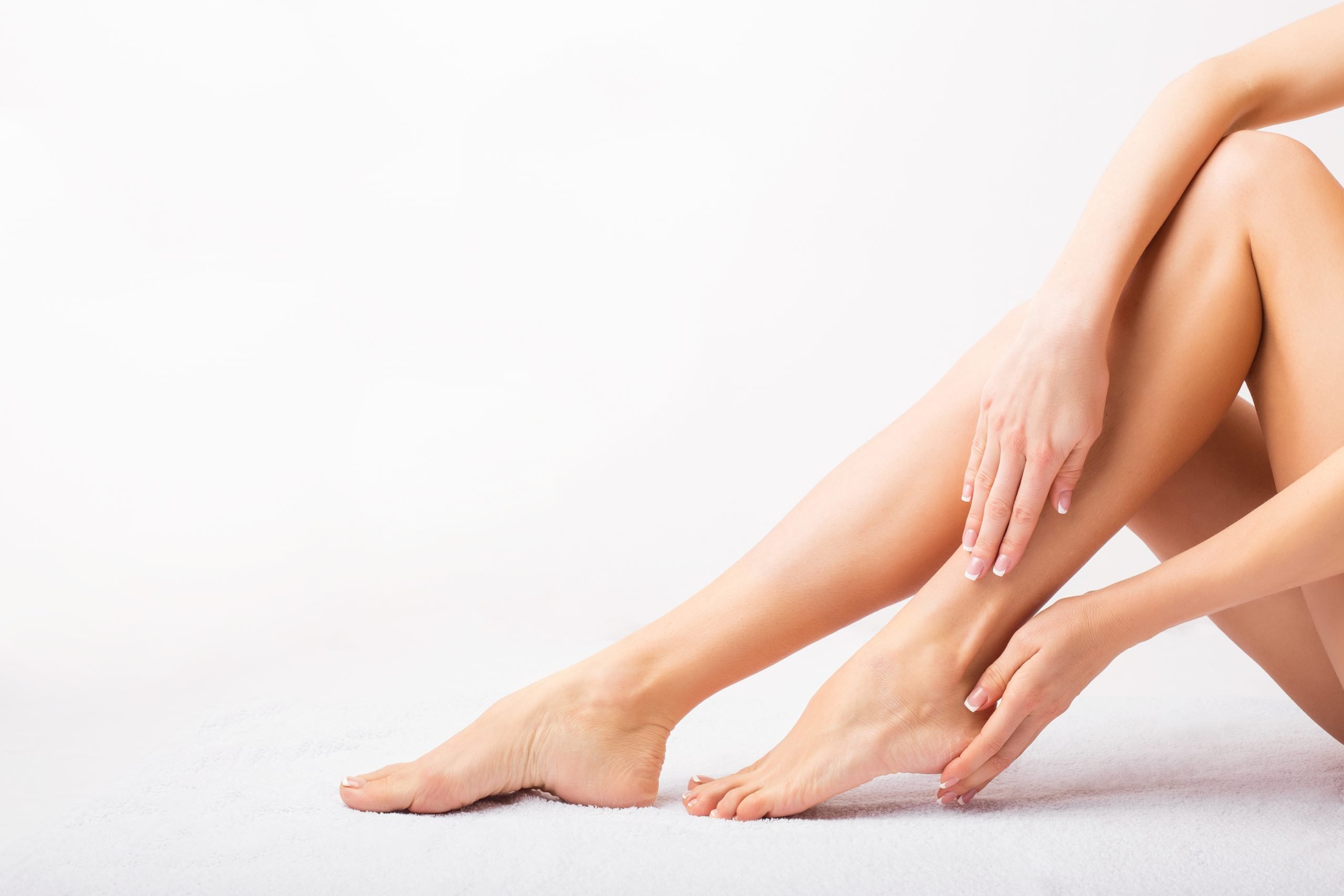 If you want to manage or avoid the above dry skin issues, you will need to take a little more care of your skin during winter. Here are some simple tips to keep your skin healthy and in tip top condition.
1. Turn down the heat
A hot shower might sound tempting on a chilly winter night, but it is important to keep the temperature warm, not hot, as hot water can dehydrate your skin, leading to dry hands, rough skin and patchy, scaly legs. Use a gentle body wash and try to avoid anything with fragrances, as this will also dry out the skin. Pat dry the skin and immediately put on some body lotion before the water evaporates.
2. Use a humidifier
The heating system in your home and office tends to contribute to the drying out of your skin. Turning on a humidifier can help soften up the air, restore moisture and improve any uncomfortable dryness of the skin.
3. Stay hydrated
Try to avoid too much coffee and alcohol as they can cause dehydration, too. Make sure you keep a glass of water next to you and drink plenty of water throughout the day. It will help your body and skin hydrated. Eating lots of veggies is another way to boost your body's moisture level as vegetables are natural sources of water, antioxidants and vitamins, which are vital to healthy skin.
VE+ Vitamin E Face Cream
4. Find the right moisturiser
Many of us use moisturisers every day, but your usual skin care regimen might not work during the harsh extremes of winter. You will need to update your winter skin care routine as the seasons change. Swapping to a more nourishing face cream will help the skin restore lost moisture. Look for a product that contains vitamin E as it is a natural ingredient that helps to soothe and repair stressed skin. VE+ Vitamin E Face Cream is a rich face moisturiser that contains 6 times the natural vitamin E of a standard VE cream. It helps to rebalance the skin's moisture and oil and restore its natural protective ability. It melts into the skin quickly without clogging the pores. It is the best face cream for dry and sensitive skin in winter and was voted as one of the best Vitamin E creams for winter by Beauty Heaven.
Australia's No. 1 Hand Cream, Tough Hands Intensive Hand Cream
5. Don't forget your hands and feet
Cold winter wind can damage your hands, causing irritated skin, flaky fingers and dry cuticles and hands. If you're on the hunt for a hand cream product that helps to seal cracks and provide long-lasting hydration, we have the best hand cream product for you. DU'IT Tough Hands is Australia's No.1 hand cream (IRI Data, Pharmacy & Grocery 2019). Its advanced clinically proven formula is designed to repair dry, rough, cracked and irritated hands caused by harsh weather, repeated washing, and prolonged use of latex gloves and chemicals. Tough Hands hand cream instantly softens the skin, rehydrates stressed hands and locks the moisture in.
Chronic dry and cracked heels can get worse in winter. Our Foot & Heel Balm contains 25% UREA to relieve dry, rough feet. Infused with the antimicrobial properties of lemon myrtle and tea tree extract, our Foot & Heel Balm foot cream helps to promote skin healing and seal painful dry, cracks. This clinically proven foot cream works to combat dry feet and calloused feet. Even if your feet are extremely dry, this foot cream works like magic.
Foot & Heel Balm
With visible effects in 1 day, DU'IT products are free from lanolin, parabens, petroleum chemicals and artificial fragrances. They are suitable for even the most sensitive skin types and are recommended by the Eczema Association of Australia.
6. Wear sunscreen
Although UV rays might be less aggressive in winter, sunburn can still happen, causing dry, red and irritated skin. Therefore, it is important to protect your skin from the sun even in winter. With the highest potency of natural vitamin E, VE+ Face Cream can effectively soothe sun-injured skin and prevent any redness, peeling and irritation.
Speaking of sun damage, did you know that the sun can make your hands look dull and rough, too? Enriched with a blend of peptides, niacinamide and panthenol, Tough Hands for Her hand cream works to replenish dry skin, improve skin texture and reverse sun damage on the hands, making your hands look softer, radiant and younger.
Tough Hands for Her Intensive hand cream
Winter presents a huge challenge for your skin. By practising the above tips for your skincare in winter, you can keep your skin healthy and hydrated throughout the cold months.
---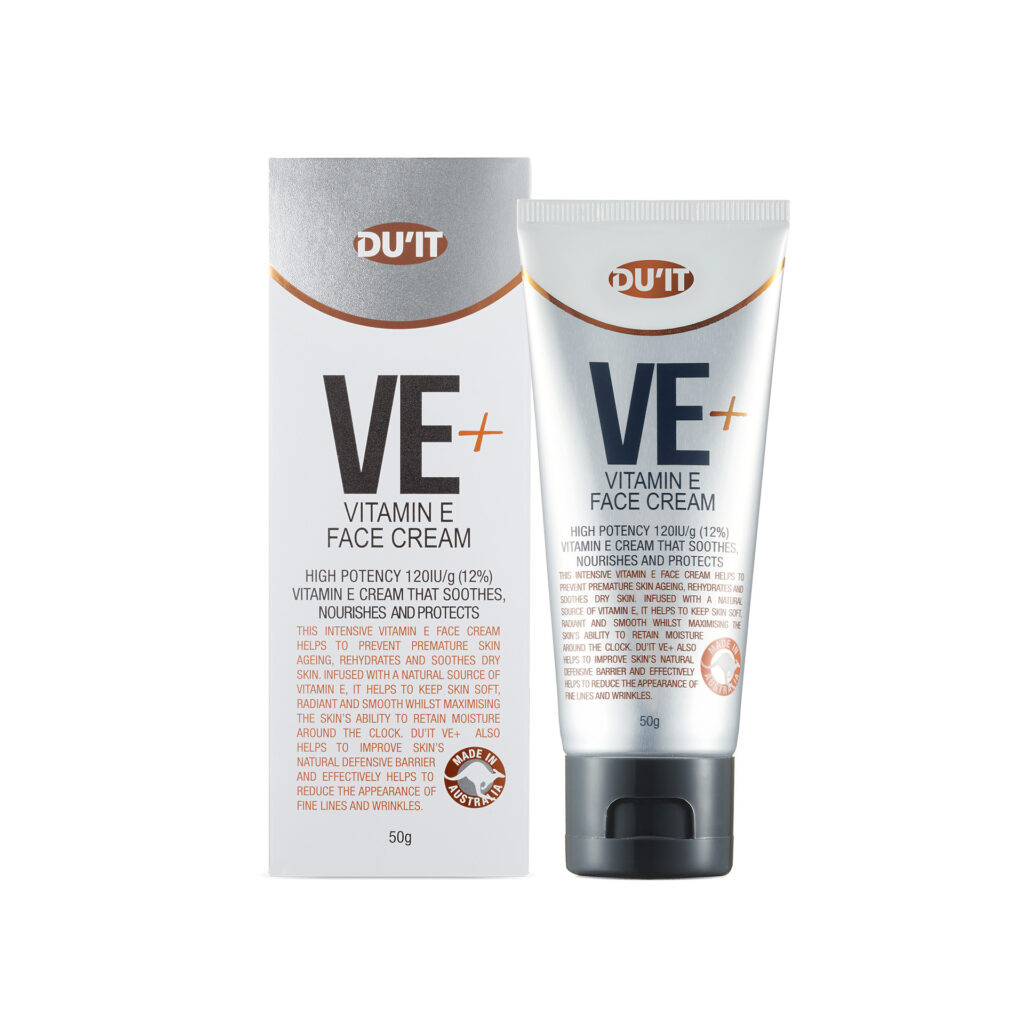 DU'IT VE+ Vitamin E Face Cream 50g
DU'IT VE+ Vitamin E Face moisturiser is a high potency (120iu/g or 12%) vitamin E face cream, that contains 6 times more vitamin E than that of standard vitamin E cream, providing exceptional moisturising properties for dry skin. It neutralises free radical activity, moisturises dehydrated skin, fine lines and guards against premature skin ageing.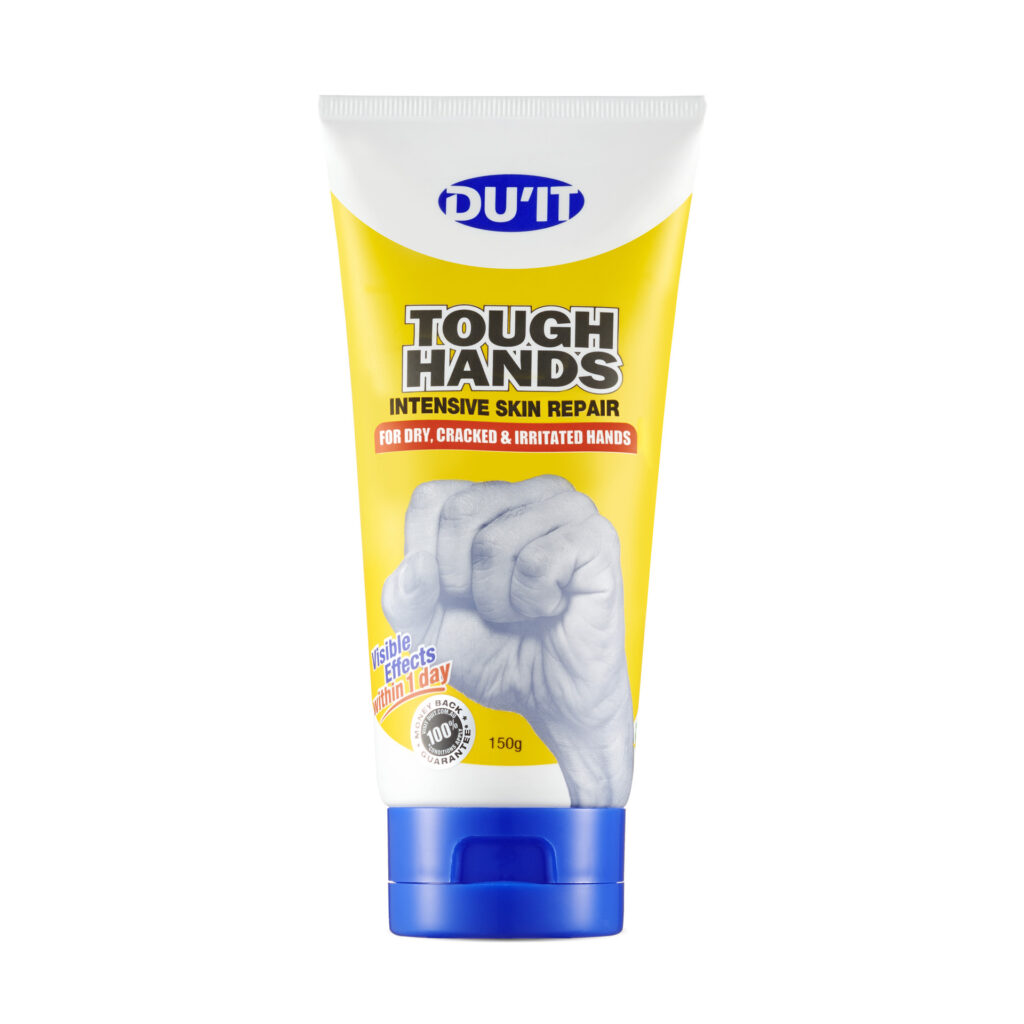 DU'IT Tough Hands 150g
DU'IT Tough Hands is a clinically proven, intensive strength hand cream for dry hands that works to seal cracks, replace lost oils, condition the skin and form a protective barrier to keep hands in top condition.
It's Australia's No.1 hand cream* (IRI data, Grocery & Pharmacy, 2021).
Repairs dry, rough, cracked, irritated and calloused hands, with visible effects in 1 day. It's non-greasy, made in Australia and contains no nasties.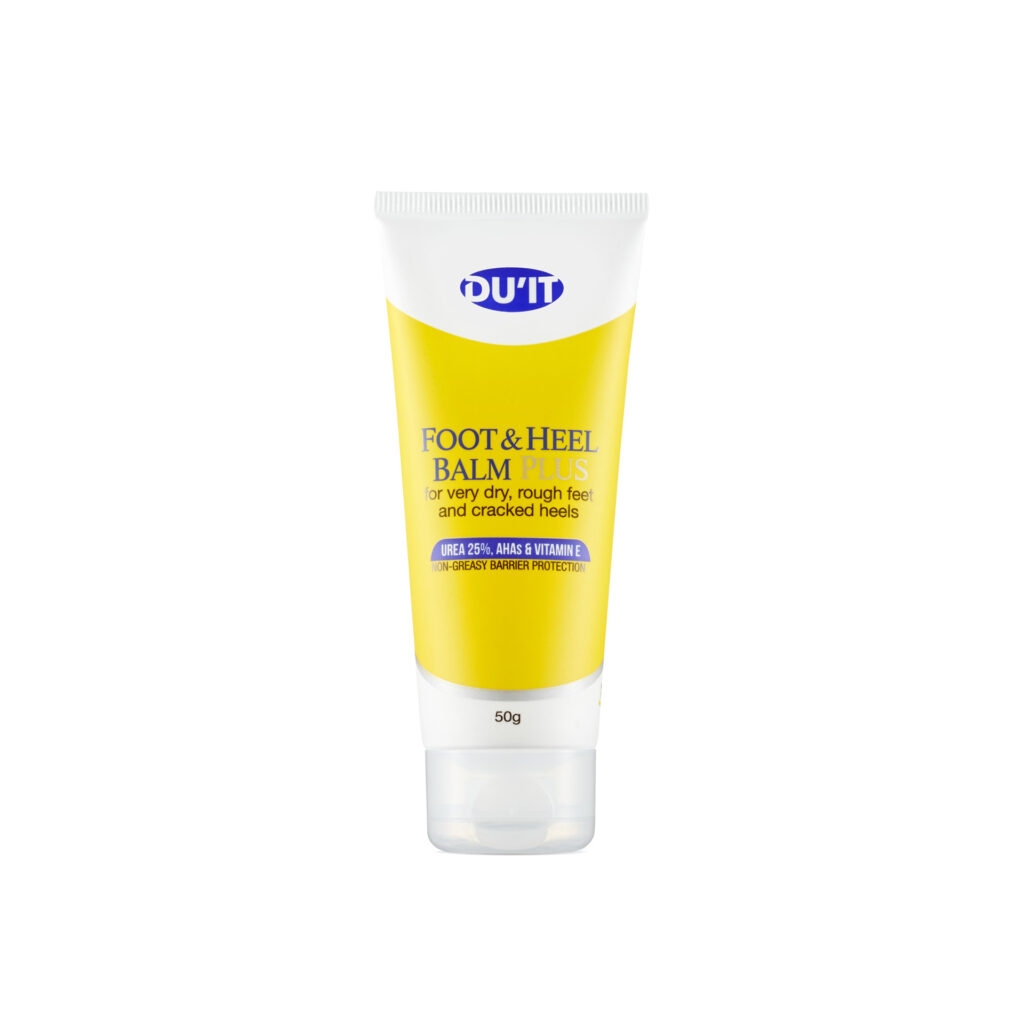 DU'IT Foot & Heel Balm Plus 50g
Visible effects within 1 day, DU'IT Foot & Heel Balm Plus is an intensive heel balm formula containing 25% Urea that helps repair cracked, dry heels.
This foot cream is clinically and dermatologically tested to effectively rehydrate, soften and protect feet, giving you soft, smooth, healthy feet.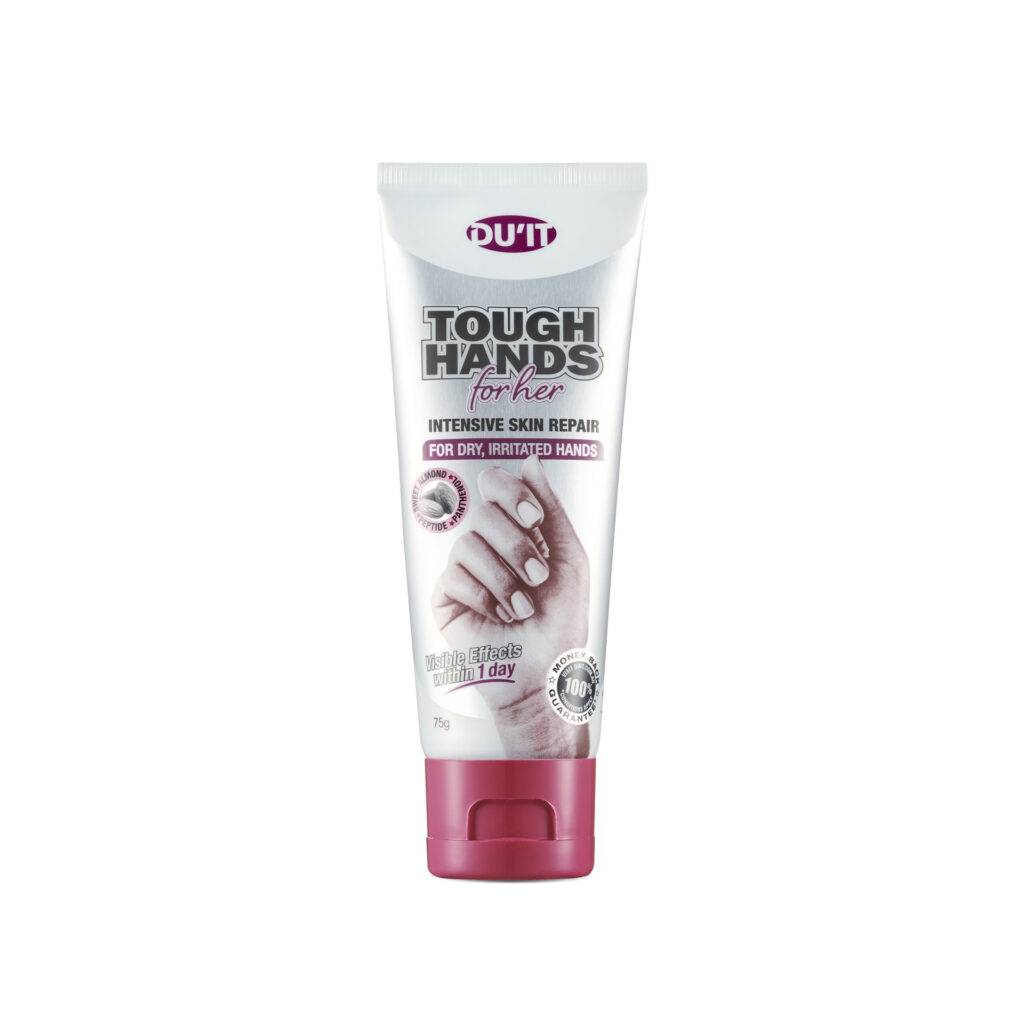 DU'IT Tough Hands for Her 75g
DU'IT Tough Hands for Her hand cream and moisturiser is a clinically tested anti-aging dry skin hand cream for tired, overworked hands. Repairs, brightens and softens dry hands with visible effects in 1 day. It contains a powerful peptide complex that supports natural collagen and softens the appearance of fine lines and wrinkles, panthenol for firming and improving skin elasticity and niacinamide for increased skin radiance